*SHOCK – Kim Jong Un Is Making a Surprise China Visit, Sources Say: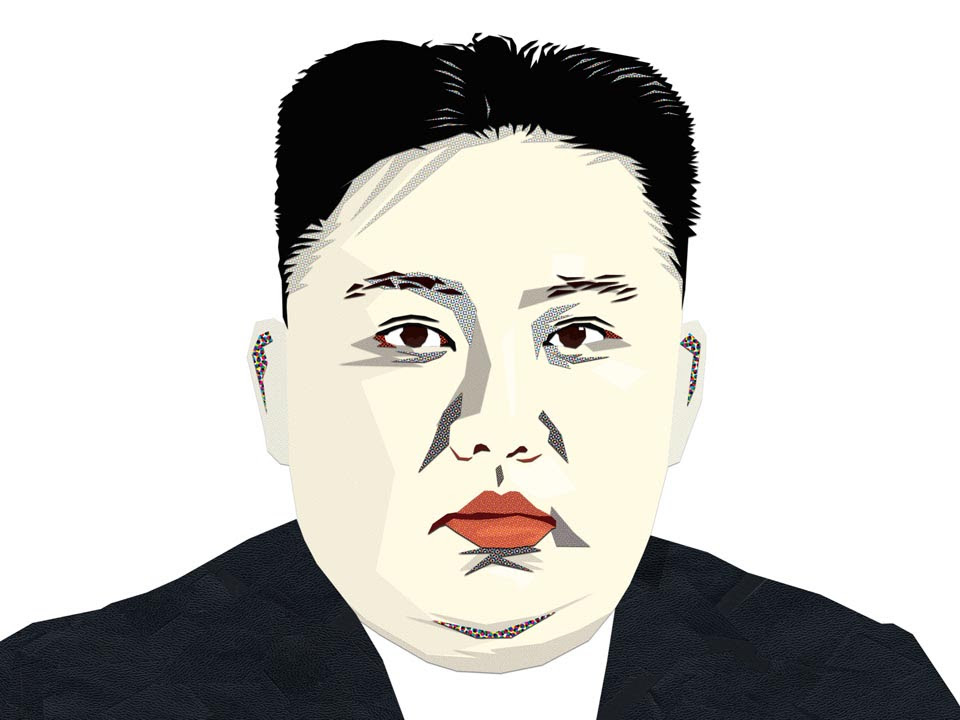 Kim Jong Un has made a surprise visit to Beijing on his first known trip outside North Korea since taking power in 2011, three people with knowledge of the visit said. Further details of the visit, including how long Kim would stay and who he would meet, were not immediately available. The people asked not to be identified because of the sensitivity of the information. A special train may have carried Kim through the northeastern Chinese border city of Dandong, Japan's Kyodo News said earlier. Nippon TV showed footage of a train arriving Monday in Beijing that looked similar to one used by Kim's father, Kim Jong Il, to visit the Chinese capital shortly before his death in 2011.

*Trump expels Russian diplomats over attack on ex-spy in UK:
The Trump Administration Monday expelled 60 Russians and closed the Russian consulate in Seattle as the United States and European countries retaliated against Moscow for its role in the nerve gas poisoning of a former spy on British soil. They include 12 diplomats assigned to the Russian mission at the United Nations in New York and 48 at the Russian embassy in Washington who used their position as "cover" to spy on Americans, the Trump administration said. The 60 Russians – described by the US as "intelligence officers" who are skilled at spying – and their families have been given seven days to leave the United States. "To the Russian government we say: When you attack our friends, you will face serious consequences," a senior administration official said.

*PULLED THE TRIGGER – Remington Files for Chapter 11 Bankruptcy
Remington Outdoor Co., one of America's oldest gunmakers, has filed for Chapter 11 bankruptcy, according to CNN Money. The company announced that it was planning to file for bankruptcy in February, and has officially begun the process of restructuring its debt. Remington, which will remain in business during the bankruptcy, plans on reducing its debt by $700 million and contributing "$145 million to its subsidiaries." Its current owner, Cerberus Capital Management, will give up ownership of the company once the bankruptcy process is over. Remington makes the Bushmaster AR-15-style rifle that was used in the 2012 Sandy Hook shooting. Family members of the 26 Sandy Hook victims sued the company in the wake of the massacre. This comes as the parent company of Smith & Wesson reported low earnings in March, and Sturm Ruger's gun sales fell 27 percent at the end of 2017.

*IN HOT WATER – FTC Confirms Probe of Facebook 'Privacy Practices'
The Federal Trade Commission confirmed Monday that it has opened a "non-public investigation" into Facebook and its "privacy practices," according to a statement. Subsequently, Facebook's stock took a hit and dropped over four percent since the market opened. This comes as reports surfaced that the social network "scraped call, text message data for years from Android phones," and as it has come under increased scrutiny for its connection with Cambridge Analytica—which reportedly misused the personal data of over 50 million Facebook users.

*LBN-INVESTIGATES: Teens who spent more time hanging out with friends in person and less time texting or video chatting were happier than those who spent more time in front of a screen. There was a notable increase in overall life satisfaction for students who participated in more extracurricular activities or sports, as well as those who read actual print publications more frequently. The research team believes that habitual use of smartphones or computers to socialize was a key factor in how unhappy a participant felt.

*Outburst –  Bataclan Survivor Jesse Hughes Calls Parkland Teens 'Pathetic'
The frontman of the Eagles of Death Metal—the band whose concert was targeted by terrorist gunmen at the Bataclan in Paris in November 2015—has hit out at the "pathetic" survivors of the Parkland shooting and accused them of exploiting the deaths of their classmates. In a series of now-deleted Instagram posts, Jesse Hughes shared pro-gun cartoons and directly attacked the survivors of the Parkland shooting who led the March for Our Lives protests over the weekend. According to The Guardian, one post read: "The Whitney Houston song about letting the children lead the way wasn't actually had [sic] operating paradigm for life….. And when the truth don't line up with your bullshit narrative just hold your breath and stamp your feet and refused [sic] to except [sic] it…. then take multiple days off of school playing hooky at the expense of 16 [sic] of your classmates blood….!…. it might be funny if it wasn't so pathetic and disgusting……" Another said: "As the survivor of a mass shooting I can tell you from first-hand experience that all of you protesting and taking days off from school insult the memory of those who were killed and abuse and insult me and every other lover of liberty by your every action….. Long Live Rock'n'Roll….. and may everyone [sic] of these disgusting vile abusers of the dead live as long as possible so they can have the maximum amount of time to endure their shame…. and be Cursed…."

*LBN-INVESTIGATES: Over the last two years, at least five young activists who gained national prominence amid the Black Lives Matter movement have died. The causes range from suicide to homicide to natural causes. Most recently, Muhiyidin Moye, a well-known activist from Charleston, was fatally shot last month in New Orleans in a crime that remains unsolved.

*STRIKE – Ex-MLB All-Star Albert Belle Arrested for DUI and Indecent Exposure
Former MLB slugger and five-time All-Star player Albert Belle was arrested for indecent exposure and driving under the influence in Arizona on Sunday, according to the New York Post. An arrest record from Maricopa County Sheriff's Office says that 51-year-old Belle was arrested on "two counts of indecent exposure, one count of DUI and one count of DUI with blood alcohol content of .08 or more," the newspaper reported. According to KSAZ, Belle was arrested at a spring-training game in Scottsdale. Belle played for the Cleveland Indians, Chicago White Sox, and Baltimore Orioles in the 1990s, retiring after the 2000 season with a ".295 batting average and 381 home runs." Belle also reportedly spent 10 weeks in treatment in 1990 for alcoholism at the Cleveland Clinic.

*WHO READS LBN? Actor Jeff Goldblum along with readers in all 50 of the United States and 26 foreign countries.
*Groundbreaking – Louis Vuitton Names Virgil Abloh as New Menswear Director
Louis Vuitton has named Virgil Abloh as its new artistic director of menswear, making him the first designer of color to hold such a high profile position at the fashion house. Abloh's hiring follows the departure of Kim Jones, who now heads up menswear at Dior. Abloh's label, Off White, has established itself about one of the most talked-about breakout brands and he previously designed Kanye West's merchandise. Louis Vuitton Chairman and CEO Michael Burke praised Abloh's "innate creativity and disruptive approach [which] have made him so relevant, not just in the world of fashion but in popular culture today." Abloh said of Louis Vuitton: "I find the heritage and creative integrity of the house are key inspirations and will look to reference them both while drawing parallels to modern times." Speaking to The New York Times on Monday, Abloh said he hoped his appointment could "show a younger generation that there is no one way anyone in this kind of position has to look."

*LBN-BUSINESS INSIDER:  ***The Federal Trade Commission announced on Monday it is investigating Facebook's handling of user data, after it was revealed 50 million users had their information unknowingly accessed by data firm Cambridge Analytica. Facebook's stock took a 6 percent hit in early morning trading on Monday, falling below $150 a share for the first time since last summer. The drop builds off last week's momentum, when Facebook fell more than 13 percent.  ***A French waiter fired for being "aggressive, rude and disrespectful" says his behavior wasn't out of line — he's simply, well, French. Guillaume Rey, who worked at a Vancouver restaurant on Canada's Pacific coast, filed a complaint with British Columbia's Human Rights Tribunal against his former employer, claiming "discrimination against my culture." The restaurant, operated by Cara Operations, accused Rey of violating its code of conduct and said he persisted in his behavior despite verbal and written performance reviews.

*LBN-HOLLYWOOD INSIDER: With less than a week to go, Hollywood's major March releases have failed to bloom at the North American box office, triggering the worst year-over-year decline for the month in recent memory. March revenue through Sunday was an estimated $722.5 million, a 28 percent decline from the same time period last year ($997.3 million), according to comScore. The last hope for redemption is Steven Spielberg's pricey Ready Player One, which Warner Bros. and Amblin Entertainment open in theaters Thursday, the eve of Easter weekend.

*I (PROUDLY) READ LBN DAILY! DO YOU? "I have been reading LBN daily for over two years and love that it is a no B.S. news and information source. I even have friends in England who read it daily and we discuss the stories all the time." —– Darlene P., an LBN reader from Nashville, Tennessee.
*LBN-MUSIC INSIDER:   ***Pennsylvania governor Tom Wolf said in a statement Friday that he supports the release of rapper Meek Mill, who remains behind bars for a probation violation. Wolf's statement comes just over a week after Philadelphia District Attorney Larry Krasner said that he would be "unopposed" to the rapper's release from prison on bail. Meek Mill, currently serving a two-to-four year sentence, has been jailed since November.   ***Paisley Park will build another tribute fence where Prince fans can leave messages to mark the second anniversary of the rock superstar's death. The fence will be set up next month at Paisley Park, the studio complex and museum where Prince lived until he died there from an accidental painkiller overdose on April 21, 2016. The fence will also display fan messages and artifacts that Paisley Park has archived.

*LBN-SEE IT:... Joan Baez hasn't talked to Bob Dylan in 25 years, but there's residual warmth there. 'Whatever went on between us is totally healed. There's still a bond, and that's enough for me'
*LBN-NOTICED:   ***Tommy Mottola and Diddy were spotted huddled in what looked like a secretive meeting last week at Craig's in LA. Witnesses said the pair were seated at a quiet corner table with security guards surrounding them. Mottola's producing three Broadway shows: "A Bronx Tale," "Jersey Boys" and "The Donna Summer Musical." (Previews beginWednesday for the latter.)

*LBN-MEDIA INSIDER:   ***Stormy Daniels' "60 Minutes" interview about her alleged affair with President Donald Trump led the CBS news program to big gains in the early numbers Sunday night. "60 Minutes" is currently at a 4.0 rating in adults 18-49 and 21.3 million viewers, more than doubling in both measures compared to last week. However, due to the overrun of NCAA basketball, those numbers will likely see adjustment later today. No matter, Daniels' interview will go down as the highest-rated and most-watched episode of the program this season.

*LBN-VIDEO LINK:
Welcome to Episode # 3 of the acclaimed TV interview show —- "Without Notes" with Dr. Srini Pillay – Episode 3: Unlocking Power of the Unfocused Mind https://youtu.be/LQeEleHOqyA

*LBN-SITE OF THE DAY:    
The fastest way to get customer service by phone, chat, email, or even by having the company call you back. GetHuman has millions of tricks and shortcuts to make sure you get help better and more quickly than ever before. The ultimate customer tool.

*"Carroll & Co." Men's Retail Store Wins the Best of Los Angeles Award for "Best Exclusive Men's Clothing Company" 2018
John Carroll's esteemed Carroll & Co. retail store, which has been in business since 1949, has won the "Best of Los Angeles Award" for Best Exclusive Men's Clothing Company" 2018. Says owner John Carroll, "65 years ago, my Father (Richard Carroll), a former Warner Bros. publicist, opened a 'classic' men's store of impeccable taste and integrity. Today, all of us at Carroll & Co. continue that legacy of providing uniquely better made, better-fitting clothing from 'artisan' manufacturers in North America, Great Britain, Italy and Switzerland. We feature uncommon labels of the highest quality that bring hand finishing and detail to a new level, and an unmatched personal level of service." Carroll & Co. has remained one of the oldest continuously operating family-owned businesses in Beverly Hills. Commenting on his family store's long running success, Carroll states, "Many of our customer-friends are 2nd and 3rd generation clients. This is because Carroll & Co. offers a level of quality and personalized service that only a family-owned store can deliver. We consistently meet the toughest client deadlines, deal with emergencies, and even bring made-to-measure custom services and tailoring to homes and offices. I am committed to providing our clients with unique merchandise from the finest manufacturers in the world."

*LBN-VIDEO LINK: John Stossel – The Lie of the Left —  https://youtu.be/O_CH3w5SxDc

*LBN-COMMENTARY by Mustafa Akyol:  While a 2015 study by two researchers, Duane Alexander Miller of St. Mary's University in San Antonio and Patrick Johnstone of WEC International in Singapore, estimated Iranian converts to Christianity from Islam from 1960 to 2010 at 100,000, it is hard to know the exact number. But the trend seems strong enough to worry Iran's religious establishment — and make it turn to a solution it knows well: oppression. The United States Commission on International Religious Freedom has reported that since 2010 more than 600 Christians in Iran have been arbitrarily detained. Iranian authorities have also raided services, threatened church members and imprisoned Christians, particularly evangelical Christian converts. As a Muslim who is not happy to see my coreligionists leave the faith, I have a great idea to share with the Iranian authorities: If they want to avert more apostasy from Islam, they should consider oppressing their people less, rather than more, for their very oppression is itself the source of the escape from Islam.

*LBN-VIDEO LINK: The Terrifying Truth About Retirement —https://youtu.be/NrNMYyZQ8AI

*LBN-COMMENTARY by Nick Schager:  An exhilarating case of a phenomenal actor and masterful director working in complete and utter sync, You Were Never Really Here—a team-up between Joaquin Phoenix and Scottish auteur Lynne Ramsay (We Need to Talk About Kevin)—is a rugged, wrenching genre film to be treasured.  The story of a military vet who supports himself and the elderly mother with whom he lives by tracking down missing children for mysterious clients, it's a grim, tortured affair, one that steeps itself in the psychology of its damaged protagonist and, in doing so, continues Ramsay's career-long formal and thematic preoccupations. It's also the most intense movie you're likely to see this year—a harrowing portrait of pain, psychosis, and the futility of using violence to purge one's inner demons. Think of it as a Taxi Driver for the 21st century.

*LBN-A DIFFERENT VIEW:….
*LBN-OVERHEARD:   ***Porn star veteran Ron Jeremy won't face sexual assault charges for an alleged incident that occurred in September 2017. A radio station promotional model filed a police report in Tacoma, Wash., last fall accusing Jeremy, 65, of groping her buttocks, sucking her nipple and touching her vagina over her underwear without her consent, TMZ reported. The model claimed that she consented to the porn legend signing her breast, but not to any activity beyond that. Police reportedly reviewed surveillance footage and spoke to witnesses before turning the case over to the Tacoma City Attorney's Office, who declined to pursue the case.

LBN E-Lert Edited By Dan Gaylord