*YIKES – Love triangle reportedly led to leak of Porter's wife-beating accusations:
Jealousy over 
Rob Porter
 dating his ex-girlfriend 
Hope Hicks
likely led 
Corey Lewandowsk
i, 
President Trump's
 former campaign manager, to leak the wife-beating allegations that ultimately forced Porter's resignation, according to a new report. Porter's second ex-wife, 
Jennifer Willoughby
, told New York magazine that Porter in January desperately tried to get her to remove a blog post in which she accused him of physical abuse because he feared someone was "going to send it to the media." "He did not name names, but he implied that there was a former staffer from the White House who was unhappy with him and was out to get him and take him down and somehow had gotten wind of my blog post," Willoughby told the magazine. But while Willoughby initially thought her ex-hubby's antagonist was ousted White House chief strategist 
Steve Bannon
, she told New York she later figured out Porter was referring to Lewandowski — despite the fact he was never part of the administration. Porter resigned as Trump's staff secretary last month following revelations that he couldn't pass an FBI background check due to domestic violence allegations by Willoughby and his first wife, 
Colbie Holderness
 — who released a photo that showed her with a black eye. Porter has denied those allegations. Porter, 40, and then-White House communications director Hicks, 29, broke up amid the scandal. They had been dating since the fall.
*LBN-INVESTIGATES: Black boys raised in America, even in the wealthiest families and living in some of the most well-to-do neighborhoods, still earn less in adulthood than white boys with similar backgrounds, according to a sweeping new study that traced the lives of millions of children. White boys who grow up rich are likely to remain that way. Black boys raised at the top, however, are more likely to become poor than to stay wealthy in their own adult households.

*Ukrainian Pilot, Blamed by Russia for MH17 Crash, 'Kills Himself'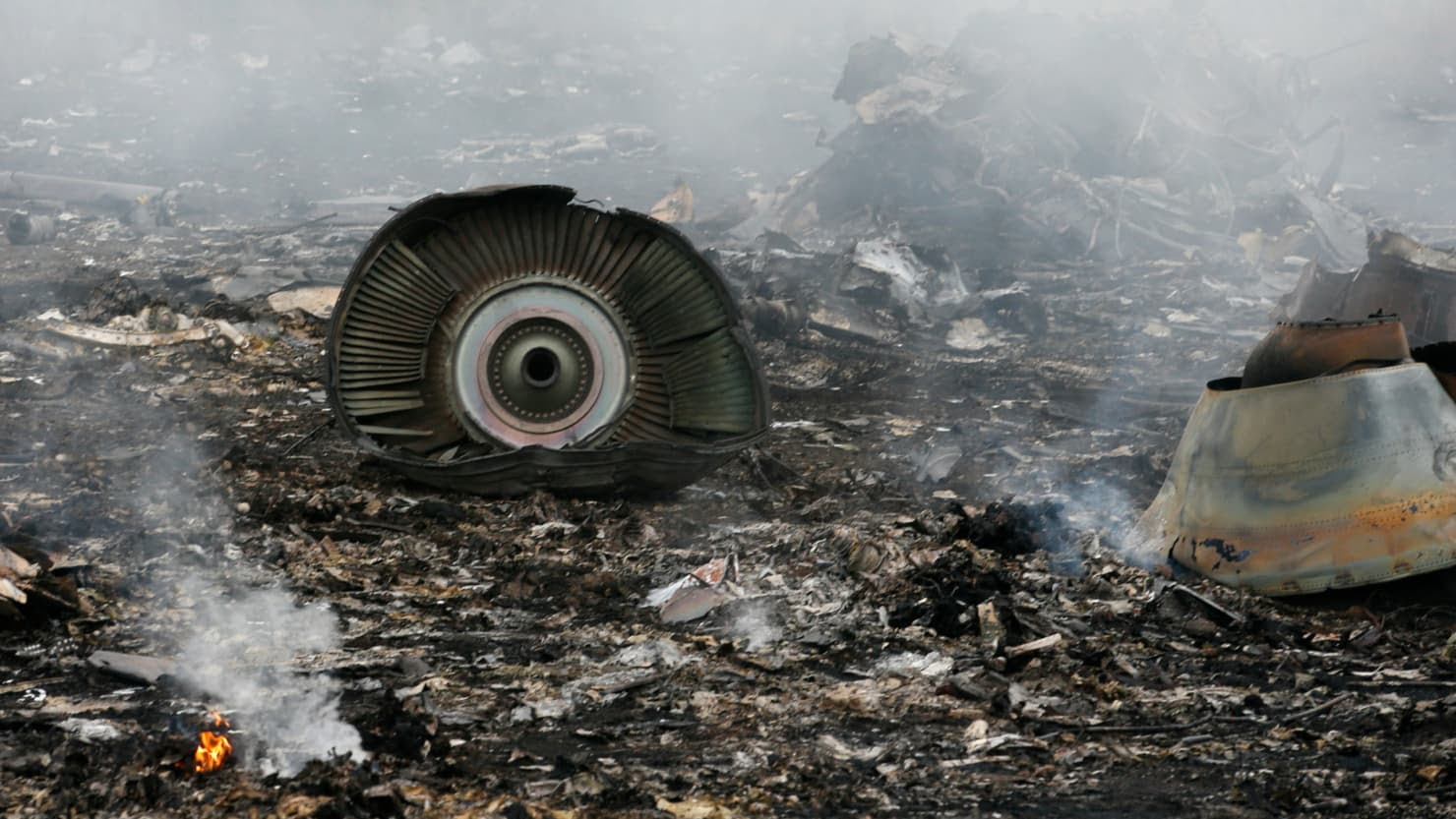 The Ukrainian military pilot who Russia blamed for the 2014 downing of Malaysian Airlines Flight 17 has killed himself, according to reports from Ukraine. Capt. Vladyslav Voloshyn, lauded by Ukraine as a war hero, always condemned Russia's claim as a lie and independent experts blamed the crash on a missile fired by pro-Russian rebels or a Russian military unit. Voloshyn's family members were quoted by Ukrainian media saying the 29-year-old pilot had been feeling depressed and said they were in his flat when he shot himself Sunday. He later died at a hospital. Since Russia claimed it was his jet which shot down MH17, Voloshyn had been in charge of the Mykolaiv airport in southern Ukraine. Flight MH17 was shot down over eastern Ukraine on July 17, 2014, killing all 298 people on board. A Dutch investigation concluded in 2015 that a Russian Buk missile brought down the passenger plane.

*WHO READS LBN? Actor Jim Carrey along with readers in all 50 of the United States and 26 foreign countries.
*Saudi Crown Prince, in His Own Words: Women Are 'Absolutely' Equal:  
The powerful crown prince of Saudi Arabia, Mohammed bin Salman, 32, arrives in the United States on Monday for an extended visit during which he is scheduled to meet President Trump and tour a number of American cities. Among his trip's goals: selling Americans on his sweeping plans to reform the economic and social life of the kingdom — and to get American investors to put money into them. On Sunday, "60 Minutes," the CBS News program, aired an episode about the prince and where he hopes to take Saudi Arabia. The quotations below were taken from a transcript provided to The New York Times. When asked if women were equal to men, Prince Mohammed said: "Absolutely. We are all human beings and there is no difference." His rise to power has been accompanied by a loosening of restrictions on women's dress and an expansion of their role in the work force. He said the government was working on regulations to ensure equal pay. But women in Saudi Arabia are still bound by so-called guardianship laws that give male relatives control over aspects of their lives, like their ability to travel abroad and undergo certain medical procedures.

*Austin police say they're hunting for 'serial bomber':
Police in Austin, Texas, may have a serial bomber on their hands. "We are clearly dealing with what we expect to be a serial bomber at this point," Police Chief Brian Manley told reporters at a news conference Monday morning. Cops are still probing the motive behind the four blasts that have rocked the city in the last month and haven't ruled out terrorism or hate-related reasons as they investigate.The device used in Sunday night's blast — which injured two men in their 20s — was similar to the other three but showed "a higher level of skill" in the way it was detonated, Manley said.

*Nightmare – Girl, 13, Shot Dead by 9-Year-Old Brother Over a Video Game
A 9-year-old boy is accused of shooting and killing his sister, 13, after the two argued about a video-game controller, according to reports. WTVA says the boy—from Monroe County, Mississippi—grabbed a gun during the fight and shot the girl in the head, while their mom was in another room feeding her other kids. Local Sheriff Cecil Cantrell named the girl as Dijonae White and said it's unclear how the boy managed to get hold of the gun, or what consequences such a young child would face. Before authorities announced that White had died, Cantrell is reported by USA Today to have said: "This is all new ground for us. We've never dealt with a kid shooting a kid at age 9. We don't know yet what kind of charges or if charges will be pressed. We want to make sure we're doing everything correctly."

*200,000,000 EAR LOBES LATER – Claire's Files for Chapter 11 Bankruptcy
Tween jewelry giant Claire's filed for Chapter 11 bankruptcy protection Monday and plans to restructure its $1.9 billion debt primarily with its famous in-store ear-piercing service. The retailer "estimates that it has pierced over 100,000,000 ears worldwide" since 1978, Chief Financial Officer Scott Huckins wrote in court papers. Despite that unique service, it hasn't made the chain immune to an 8 percent "year-over-year" decline in mall traffic and $183 million in yearly interest payments. Claire's has 7,500 retail locations and will continue to operate while the restructuring occurs. Last week, toy retailer Toys R Us announced it would be closing all 800 of its U.S. locations as big-box stores increasingly give way to the online marketplace.

*Israel: French Consulate Worker Smuggled Arms to the Palestinians
Israeli authorities have arrested a French citizen who worked in his country's consulate in Jerusalem on suspicion of using a diplomatic car to smuggle arms to Palestine. Security services claim that Romain Franck, 23, used the official vehicle to bypass Israeli security checks and move 70 pistols and two assault rifles from Gaza to the occupied West Bank. Israel's Shin Bet security agency said Franck carried out the smuggling for personal financial gain rather than for political reasons, and that his superiors at the consulate were unaware of his actions. "This is a very serious incident in which the immunity and privileges granted to foreign diplomatic missions in Israel were cynically exploited to smuggle dozens of weapons that may be used for terrorist attacks against Israeli civilians and security forces," the agency said in a statement. A spokesperson for the French embassy in Tel Aviv said: "We take this case very seriously and are in close contact with the Israeli authorities." Franck will appear in court to face charges Monday.

*Western Leaders Silent After Putin's Inevitable Election Win
Few eyebrows were raised by the result of the Russian presidential election, where Vladimir Putin, faced with no meaningful opposition, won six more years with a whopping 76 percent of the vote. More interesting was the complete lack of congratulations from Western leaders, while those from China, Kazakhstan, Cuba, Belarus, Venezuela, and Bolivia scrambled to wish Putin well for his new term. Relations between Russia and the West have plummeted in recent weeks after the U.K. accused the Kremlin of a nerve-agent attack on British soil targeted at a Russian exile and former spy. German Foreign Minister Heiko Maas has questioned the fairness of the election, but said: "We want to remain in dialogue." NBC News has posted Russian surveillance footage that shows apparent vote-rigging in Sunday's election, with individuals stuffing multiple papers into ballot boxes.

*'Black Panther' Tops $600 Million to Break New Records
Ryan Coogler's superhero flick Black Panther showed no sign of slowing down at the box office this weekend, topping the North America charts for the fifth weekend in a row with $27 million domestically. The Disney and Marvel film, with a domestic haul of $605.4 million and $1.182 billion globally, became the first since 2009's Avatar to win at the box office for five weekends in a row. It's also on track to beat The Avengers for the title of top-grossing superhero film of all time domestically once it surpasses $623 million. Warner Bros.'Tomb Raider reboot, starring Alicia Vikander, fell short of expectations but took second place with a $23.5 million debut. The faith-based film I Can Only Imagine pulled off an unexpected upset to claim third place with a $17.1 million debut, defeating A Wrinkle in Time and Love, Simon.

*KEEP YOU EYE ON THE ROAD – READ LBN:
*Los Alamitos might challenge California over state's sanctuary law: 
Los Alamitos might try to opt out of California's new sanctuary law. The City Council in Orange County's second-smallest city is scheduled to vote Monday, March 19 on an ordinance that calls for exempting itself from the California Values Act, SB54, a new law that limits cooperation between law enforcement and immigration authorities. The state law, which took effect Jan. 1, "may be in direct conflict with federal laws and the Constitution of the United States," reads the proposed local law. Stating that council members have taken an oath to defend the U.S. Constitution, the ordinance says the council "finds that it is impossible to honor our oath to support and defend the Constitution of the United States" and at the same time be in compliance with the new state law.

*LBN-BUSINESS INSIDER:   ***The British designer Kim Jones was confirmed as the new artistic director of Dior Homme on Monday, two months after he stepped down as artistic director of men's wear at Louis Vuitton. He will replace Kris Van Assche, who had been in the role 11 years. The creative reshuffling and the hiring of Mr. Jones, who will start April 1, are the first major strategic decisions by Pietro Beccari, chief executive of Christian Dior Couture, who joined the brand from Fendi in November. The news will most likely heighten speculation about the future of Maria Grazia Chiuri, the fashion house's artistic director of women's wear, whose tenure has received mixed reviews. And it comes just days after another major fashion house, Nina Ricci, said its creative director of three years, Guillaume Henry, was stepping down.

*LBN-NOTICED:   ***Renowned modeling agent Scott Lippsat iconic radio station KLOS 95.5 in L.A. last night talking all things fashion and modeling with Frazer Smith at midnight.  ***Scarlett Johansson and Colin Jost are still going strong. Spies say the actress showed up at the "SNL" after-party to hang out with him. Bill Hader celebrated a triumphant return to the show, where he reprised his beloved Stefon character, "spending much of the night jumping around from table to table." Arcade Fire took over the back dining room at Dos Caminos in NYC. Jon Hamm and Paul Rudd also partied until late, while Lorne Michaels presided over the proceedings.   ***Former director of the National Economic Council and chief economic adviser Gary Cohn — who left the White House this month after Donald Trump announced he would impose stiff tariffs on steel and aluminum imports — isn't letting things get him down. Wednesday evening, shortly after Larry Kudlow was named his replacement, Cohn was spotted taking in the Boss at "Springsteen on Broadway" at the Walter Kerr Theatre during a special performance for SiriusXM.

*LBN-MEDIA INSIDER:   ***Meredith Corp, the country's largest magazine publisher, is expected to lay off 200 to 300 staffers as soon as this week after recently completing the acquisition of Time Inc., says the Wall Street Journal.

*LBN-VIDEO LINK
THE REVEALING TV INTERVIEW SHOW –  Without Notes with Dr. Srini Pillay – Episode 3: Unlocking Power of the Unfocused Mind — https://youtu.be/LQeEleHOqyA

**LBN-R.I.P.: Canadian comedian Mike MacDonald died on Saturday at Ottawa Heart Institute as a result of heart complications, his brother confirmed to CTV News. He was 63. MacDonald was a key figure in the Canadian stand-up scene, and had performed at the Montreal-based Just For Laughs comedy festival more times than anyone else.

*Uber halts tests of self-driving cars after vehicle kills woman:
Uber said today it would halt testing of its autonomous vehicles in Pittsburgh, San Francisco, Toronto and the Phoenix area after one of its self-driving cars hit and killed a woman in Tempe, Ariz. The incident on Sunday is thought to be the first pedestrian fatality involving a driverless vehicle. A self-driving Uber hit and killed a woman in Arizona Monday in what appears to be the first fatal accident involving an autonomous vehicle, according to reports. Uber said as a result it's suspending tests of its self-driving cars in Pittsburgh, San Francisco, Toronto and the greater Phoenix area, Bloomberg reported Monday. The woman was walking outside of the crosswalk when she was struck in Tempe early Monday morning, according to ABC15. The woman was taken to the hospital where she died of her injuries. The operator of the car was behind the wheel but the vehicle was in autonomous mode at the time.

*LBN-THIS DAY IN HISTORY
Nevada Legalizes Gambling (1931)
Though unregulated gambling had been common in early Nevada mining towns, it was outlawed in 1909, and for many years, the state's economy was carried by mining. However, with the mining industry in decline amid the Great Depression, state lawmakers agreed to re-legalize gambling in order to strengthen the state's finances. Today, the state economy is dominated by tourism and gaming.

*LBN-VIDEO LINK:  New Rule: The Problem with Democrats | Real Time with Bill Maher (HBO) —  https://youtu.be/STwSMAeuze8

*LBN-COMMENTARY by Rich Monahan: On the good days, obsessive-compulsive disorder can just feel like a bunch of extra chores. On the bad days, when nothing is "working," you are trapped in a living nightmare, helplessly enslaved to an oppressive and delusional belief system that has swallowed nearly every moment of your waking life. On the bright side: I always knew exactly where my keys were.

*LBN-COMMENTARY by Adam Popescu: The National Safety Council reports cellphone use makes drivers more accident prone than drunk driving, causing 1.6 million crashes annually, mostly from young people ages 18 to 20. One out of four accidents in the United States are caused by texting and talking on the phone while driving. "Mobile devices are the mother of inattentional blindness," said Henry Alford, the author of "Would It Kill You to Stop Doing That: A Modern Guide to Manners." "That's the state of monomaniacal obliviousness that overcomes you when you're absorbed in an activity to the exclusion of everything else." The social scientist Sherry Turkle analyzed 30 years of family interactions in her book "Alone Together: Why We Expect More From Technology and Less From Each Other." She found that children now compete with their parents' devices for attention, resulting in a generation afraid of the spontaneity of a phone call or face-to-face interaction. Eye contact now seems to be optional, Dr. Turkle suggests, and sensory overload can often mean our feelings are constantly anesthetized. Researchers at the University of Michigan claim empathy levels have plummeted while narcissism is skyrocketing, with emotional development, confidence and health all affected when we tuck our chins in and let our heads hang like human ostriches.

*LBN-COMMENTARY by Fayr Barley: It is beneath you, LBN, to use words like "bullshit" in your LBN ads on the site or anywhere else. It's also not professional. I would expect that out of a millennial who doesn't have verbal skills, but not from a news site of someone of the high caliber. It does not reflect well upon him or his brand.  Please don't result to yellow journalism vulgarities. We get enough of that on Facebook and other forms of social media.

*LBN-HISTORICAL COMMENTARY by Arthur Hays Sulzberger: I believe in an open mind, but not so open that your brains fall out.

*LBN-A DIFFERENT VIEW:…
*LBN-OVERHEARD:   ***Jim Carrey is being criticized on social media for a portrait he painted that is believed to be White House Press Secretary Sarah Huckabee Sanders. The actor and comedian on Saturday tweeted the painting with the caption: "This is the portrait of a so-called Christian whose only purpose in life is to lie for the wicked. Monstrous!" Some Twitter users accused Carrey of shaming because of the unflattering portrait. Others were critical of his use of Christian."Being a jerk isn't the same as being a rapist," Today show host Kathy Lee Gifford said in an interview this week. In a radio interview with Andy Cohen, Gifford said she's been the victim of a wide range of sexual misconduct over her career, so she knows there are different kinds and degrees. "And, I don't want to throw everybody on the same manure pile. Being a jerk is not the same as being a rapist. It just isn't."

LBN E-Lert Edited By Dan Gaylord