*CBS Poll: 51% of Americans Believe a Border Wall is a Good Idea:
A CBS poll released today showed that more Americans than not want illegal alien families either detained or deported all together. But, that same poll shows that 51% of Americans believe that a wall along the United States southern border is a good thing, even if that that structure does not span coast-to-coast. According to the poll, 32% of Americans believe that "a wall along the U.S. Mexican border" is a "good idea that can probably be completed." 19% of those polled answered that the wall is a "a good idea that should be tried, even if it cannot be completed."  48% of the 2063 adults polled said the wall was a "bad idea."
*YIKES! – Heather Locklear arrested again for battery of a police officer, EMT: 
Only a couple of days after Heather Locklear was released from a three-day psychiatric hold, the actress was arrested for battery on a police officer. Police took Locklear, 56, into custody at her home shortly before midnight Sunday and booked her for two counts of misdemeanor battery upon an officer and emergency personnel, Page Six confirmed. This is her second arrest for battery of deputies.Police originally arrived at Locklear's home to answer a disturbance call from a family member, according to TMZ. The "Melrose Place" star reportedly was intoxicated and agitated and punched an officer who attempted to separate her from her family. While paramedics put her on the gurney, Locklear kicked an EMT. She was transported to a hospital for evaluation and then taken to jail, where she was booked. She's being held on $20,000 bail. The "Dynasty" actress was placed in a psychiatric hold last week after she allegedly threatened to kill herself because she thought her fiancé was cheating on her. In April, Locklear pleaded not guilty to charges she attacked deputies who answered a domestic violence call at her Southern California home in February.
*Erdogan's Victory in Turkey Election Expands His Powers:
Turkish voters gave President Recep Tayyip Erdogan a decisive victory in national elections on Sunday, lengthening his 15-year grip on power and granting him vastly expanded authority over the legislature and judiciary. The election was the first to be held since Turkish voters narrowly approved a referendum last year to give the president — once a largely ceremonial role — sweeping executive powers. Mr. Erdogan will also have a pliant Parliament, with his conservative party and its allies having won about 53 percent of the vote in legislative elections on Sunday. Mr. Erdogan has overseen a crackdown on lawyers, judges, civil servants and journalists under a state of emergency declared after a failed coup two years ago. His critics had portrayed Sunday's election as their last chance to prevent Turkey from becoming an authoritarian state.

*Trump Attacks 'Dirty' Restaurant That Refused to Serve Sarah Huckabee Sanders:
The president of the United States has taken time out of his busy schedule to attack as "filthy" the Virginia restaurant that refused to serve his press secretary, Sarah Huckabee Sanders. Sanders claimed in a tweet Saturday that she was told to leave the Red Hen in Lexington because she works forTrump. Early Monday morning, the president took aim at the restaurant for the state of its paint job and its dirty decor. "The Red Hen Restaurant should focus more on cleaning its filthy canopies, doors and windows (badly needs a paint job) rather than refusing to serve a fine person like Sarah Huckabee Sanders," the commander in chief blasted. "I always had a rule, if a restaurant is dirty on the outside, it is dirty on the inside!" It should be noted that Trump's most famous property, Mar-a-Lago, has itself been cited for food violations and safety issues. Sanders said Saturday: "Last night I was told by the owner of Red Hen in Lexington, VA to leave because I work for @POTUS and I politely left. Her actions say far more about her than about me. I always do my best to treat people, including those I disagree with, respectfully and will continue to do so."

*Report- U.S. Plans Emergency Law to Curb Chinese Investment:
The Treasury Department is planning to implement an emergency law that would declare some Chinese investments in U.S. companies to be threats to economic and national security, Bloomberg News reports. The plan would allow theWhite House to use one of the most severe possible legal measures to heighten scrutiny of China's investment in companies involved in technologies such as new-energy vehicles, robotics, and aerospace, according to the report. Treasury Secretary Steven Mnuchin reportedly wants to administer the law through an inter-agency government panel called the Committee on Foreign Investments in the U.S., orCFIUS. One proposal is to create a two-tracked CFIUS process to review investments, with one specifically for China, according to two unnamed people said to be familiar with the discussions.

*Roseanne Barr Offers Partial Apology in Tear-Filled Interview:
Roseanne Barr has offered a partial apology for the racist tweet that led to the cancellation of her ABC comedyRoseanne. Barr was roundly criticized for comparing ObamaWhite House adviser Valerie Jarrett to an ape late month and falsely alleging that she had connections to the Muslim Brotherhood. Barr recorded a tearful podcast interview with rabbi-to-the-stars Shmuley Boteach and he aired a recording of the conversation Sunday. "I have black children in my family," Barr said. "I'm a lot of things: a loudmouth and all that stuff. But I'm not stupid, for God's sake. I never would have wittingly called any black person, they are a monkey. I just wouldn't do that. I didn't do that. And people think that I did that and it just kills me… I'm just so sorry that I was so unclear and stupid." Barr also lamented that people didn't accept her explanation for the tweet, saying the sleeping drug Ambien had "impaired" her. "I don't excuse it. It's an explanation," she said. The sitcom star added: "I've made myself a hate magnet. And as a Jew, it's just horrible. It's horrible."

*Stormy Daniels Meeting With Cohen Prosecutors Canceled:
A meeting between Stormy Daniels and federal prosecutors investigating Donald Trump's longtime attorney Michael Cohen has been canceled after details were leaked to the media. Daniels, the adult-film actress whose real name isStephanie Clifford, was due to meet with prosecutors from the U.S. attorney's office in New York on Monday to prepare for a possible grand jury appearance as investigators build their case against Cohen. The meeting will not go ahead and has not been rescheduled. Daniels' attorney Michael Avenatti tweeted angrily about the cancellation late Sunday, writing: "So I was just informed by the U.S. [attorney's] office that they are canceling the meeting tomorrow scheduled with me and my client (for weeks) because the press found out about the meeting and they can't handle a few cameras outside their offices." He added: "We have bent over backwards to accommodate them. This is unheard of. We remain willing to cooperate but something isn't right." The interview was expected to focus on the $130,000 hush-money payment Daniels received from Cohen in exchange for her silence about an alleged sexual encounter she had with Trump.

*WHO READS LBN? Best-selling author and entrepreneurLynda Resnick along with "influencers" in all 50 of the United States and 26 foreign countries ***3 Nobel Prize winners  ***12 members of the White House staff ***Over 100 Academy Award winners ***6 U.S. Senators ***Over 300 Grammy Award winners.
*LBN-INVESTIGATES: In Mongolia, there are 13 times more horses than humans, and sheep outnumber humans 35 to 1.

*LBN-INVESTIGATES: Donald Trumps' base of support on the economy now includes three in 10 Democrats, a number that will likely stun his political opponents as they consider the looming midterm congressional elections.

*LBN-VIDEO LINK: "My Back Pages" Bob Dylan / the best version you've ever heard –

*LBN-BUSINESS INSIDER:   ***Motorcycle maker Harley-Davidson is going on a road trip. Stung by a five-fold increase in tariffs by European regulators, the iconic US manufacturer said Monday it will shift production overseas to get around the higher costs. The Milwaukee company plans to make motorcycles destined for Europe in factories on the Continent, it said in a regulatory filing. Tariffs levied by the European Unionon motorcycles are set to jump to 31 percent from 6 percent, the company said in the filing.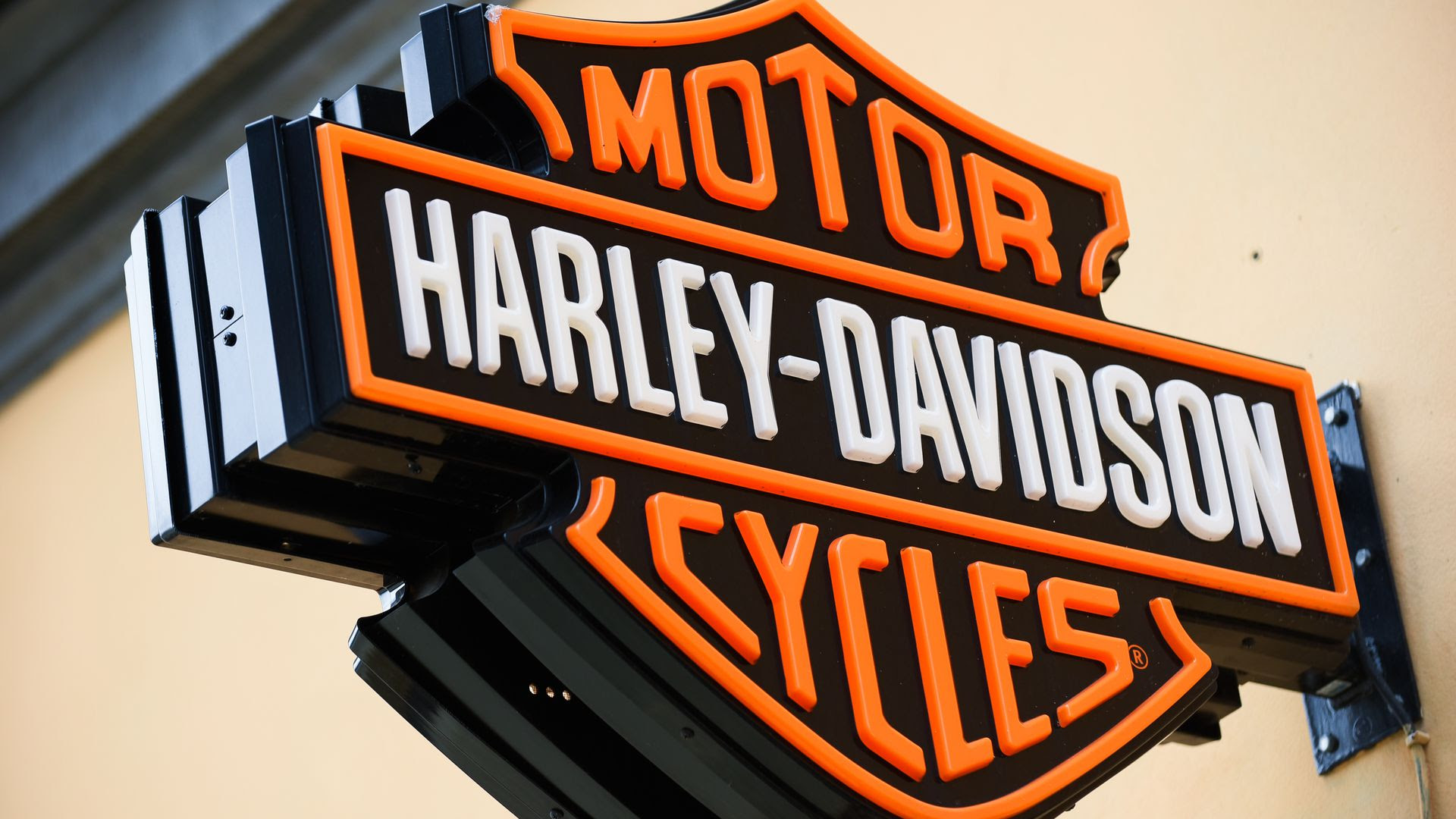 *LBN-NOTICED:   ***Newly public couple Donald Trump Jr., 40, and apparently outdoorsy Kimberly Guilfoyle, 49, took their romance out of New York and headed to Montana for a nature trip, where he also made his relationship Instagramofficial, over the weekend. "Great time floating the Stillwater River yesterday in MT with @kimberlyguilfoyle. It doesn't get prettier than this," he captioned a series of photos of them fly fishing. "What a way to spend a weekend. #fishing #flyfishing #montana #mt #outdoors."
*LBN-VIDEO LINK: TV's REVEALING INTERVIEW SHOW – MEET AMERICA'S PREMIER TRIAL ATTORNEY – "Without Notes" with Tom Girardi – Episode 1: The Early Years
*LBN-HOLLYWOOD INSIDER:   ***Dennis Quaid has inked a deal to play President Ronald Reagan in a film expected to begin shooting in the fall, The Hollywood Reporter has confirmed. The long-in-the works feature film will explore Reagan's life from boyhood through his presidency — of both the U.S. and the Screen Actors Guild — and he will be played as a young man by David Henrie, best known for his role as teen Justin Russo in the kid's show Wizards of Waverly Place, and as an older adult by Quaid. The film is also expected to explore Reagan's time as governor of California, his role in the destruction of the Berlin Wall and his final days dealing with Alzheimer's disease. It will also delve a bit intoJohn Hinckley Jr., whose obsession with actress Jodie Foster led to his attempted assassination of the Republican president in 1981. Jon Voight also has a role in the film, which is produced by Mark Joseph, who associate-produced Max Rose, the last film to star legendary comedian Jerry Lewis. The movie, dubbed Reagan, is executive produced by Ralph Winter, best known for the X-Men film franchise.

*LBN-R.I.P.:  Billy Sammeth, the longtime manager of Cherand Joan Rivers, has died at the age of 66 from pancreatic cancer in New York City. Born in Brooklyn in 1951, Sammeth got his start in the entertainment business writing press releases for Donny Osmond and the Osmond Brothers. He parlayed that into managing the Osmond's licensing empire when he was in his early twenties.   ***Donald Hall, a former poet laureate of the United States who found a universe of meaning in the apples, ox carts and ordinary folk of his beloved rural New England, died on Saturday at his home in Wilmot, N.H. He was 89. His death was announced by his literary agent, Wendy Strothman. He had overcome cancer, first diagnosed in 1989, beating the very odds of survival that he had given himself years ago.

*LBN-SITE OF THE DAY:
This "Big Religion Chart" is their attempt to summarize the major religions and belief systems of the world – Buddhism, Christianity, Hinduism, Islam, Judaism, and dozens more – into a quick-reference comparison chart. This chart is a useful tool for you to compare basic religious beliefs and practices of the world's religions and belief systems.

*LBN INVESTIGATES: New York City
1. A little over 8 million people live in New York City. That means 1 in every 38 people in the United States call the city home.
2. More than 800 languages are spoken in New York City, making it the most linguistically diverse city in the world. 4 in 10 households speak a language other than English.
3. Oysters were so popular in New York in the 19th century that the shells were used to pave Pearl Street. They were also used for lime for the masonry of the Trinity Church.
4. France gifted the Statue of Liberty to the United States in 1886 for its centennial celebration. The statue was shipped as 350 pieces in 214 crates and took 4 months to assemble at its current home on Ellis Island.
5. New York City's Federal Reserve Bank has the largest gold storage in the world. The vault is 80 feet below street level and contains $90 billion in gold.
6. The New York Public Library has over 50 million books and other items and is the second largest library system in the nation after the Library of Congress. It is also the 3rd largest library in the world.
7. The United Nations headquarters was established in New York City in 1952 after World War II.
8. The first pizzeria in the United States opened in NYC in 1895. Since the 1960s, the price of a slice of pizza has been roughly the same price as a subway ride, generating the idea of "Pizza Principle" among economists.
9. The borough of Brooklyn alone would be the fourth largest city in the United States. Queens would also rank fourth nationally.
10. Times Square is named after the New York Times. It was originally called Longacre Square until the Times moved there in 1904.
11. New York City became the first capital of the United States in 1789.
12. More Chinese people live in New York City than any other city outside of Asia. More Jewish people live there than any other city outside of Israel.

*LBN-COMMENTARY by Austin Frakt: One of the lighter moments along my journey to receiving a sleep apnea diagnosis was learning that "heroic snoring" is a clinical term. It sounds more like an oddball super power — snores that can be clearly heard through walls. Many of us have such a snorer in our lives, and some endure the disruption it causes nightly. We hardly need research to appreciate the difficulties this poses. Yet some studies on it have been done, and they document that snoring can lead to marital disruption, and that snorers' bed partners can experience insomnia, headaches and daytime fatigue. But heroic (and less-than-heroic) snoring can also be a sign of an even deeper problem: obstructive sleep apnea, which is marked by a collapse of the upper airway leading to shallow breathing or breathing cessation that causes decreases in blood oxygen. Sleep apnea can be downright deadly, and not just for those who have it. It's associated with a greater risk of depression, heart attacks, strokes and other cardiovascular conditions, as well as insulin resistance.

*LBN-COMMENTARY by Jimmy Fallon: Today is the first official day of summer. Right now, everyone's thinking, "I'm gonna hike! I'm gonna go camping! I'm gonna hit the beach!" While Netflix is like, "Suuure you are."

*LBN-COMMENTARY by Sal Litvak: What we learn from the students of Hillel is that you should be able to state the opinion of your opponent in a way your opponent will say, 'yes, that is my opinion.' When you do that, you are opening a door for him to say 'I feel heard. Now I am willing to hear what you have to say.'

*LBN-COMMENTARY by Marc Caputo and Daniel Lippman:    Two senior Trump administration officials were heckled at restaurants. A third was denied service. Florida GOP Attorney General Pam Bondi required a police escort away from a movie about Mister Rogers after activists yelled at her in Tampa — where two other Republican lawmakers say they were also politically harassed last week, one of them with her kids in tow. In the Donald Trump era, the left is as aggressively confrontational as anyone can remember. What it means for 2018 — whether it portends a blue wave of populist revolt for Democrats or a red wall of silent majority resistance from Republicans — largely depends on one's political persuasion. But there's a bipartisan sense that this election season marks another inflection point in the collapse of civil political discourse.

*LBN-OVERHEARD:   ***Stan Lee's business manager, Keya Morgan, has found himself at the center of another controversy. David Augusta, who managed the apartment building where Morgan's mother lived, filed for a restraining order against Morgan in 2016 for allegedly threatening to kill him, according to The Blast. Augusta claims that Morgan's mother was behind on rent and that she changed the apartment's locks without the building's permission. When Augusta went to change back the locks, Morgan was there and wouldn't allow the apartment manager inside, Augusta said.

*LBN-A DIFFERENT VIEW:….
LBN E-Lert Edited By Renee Preston