*ONLY TWO MORE DAYS
(YES, 48 HOURS)
UNTIL THE ARRIVAL OF THE ALL-NEW LBN EXAMINER –
CELEBRATE "YOUR" INDEPENDENCE
STARTING 

JULY 4 TH, 2018
"Then you better start swimmin', or you'll sink like a stone.
For the times they are a-changin'. "
~Bob Dylan
Dear Loyal LBN Readers:
After 16 years of bringing you fearless independent DAILY(7 days a week, 365 days a year) news and information, the time has come to change both the format and delivery rate of LBNnot the mention its name.
Starting Wednesday, July 4th, 2018, LBN Elert will officially begin with a BANG by changing its name to LBN Examiner. It also changes its circulation schedule to weekly instead of daily. If you're already a loyal LBN subscriber, don't worry about not being included. You are still on the list!
Founded in 2002, before Facebook, Huffington Post, Daily Beast and many more digital news outlets, LBN was a visionary in sharing daily news and information to influencers in all 50 of the United States and 26 foreign countries.
But over the last 16 years, the media world has radically changed and it is time for LBN to change too, so it can maintain its leadership role in bringing unique information to its loyal readers.
Let's be honest, can you trust what's trending in today's digitally driven, news environment to tell you what's important or what matters most? Can you?
It's easy to feel overwhelmed by technology and too much information, not to mention dis-information. For many of us, social-media platforms have become an echo chamber of sameness—  where systems insure that the stories served in our feeds reflect perspectives we already have. And, with new cycles accelerating, it is difficult to know what is true and whether a source is credible.
But, what if it were possible to cut through the noise and find a publication with insight, fearless independence, analysis, and assessment of what really matters? That possibility is now a reality. That source is called LBN Examiner.
LBN Examiner will furiously tackle what many think is the most significant threat our democracy faces right now — a broken media landscape that incentivizes outrage and sensationalism when accountability is so desperately needed.
So much of today's news is drowning in deception and manipulation, and technology allows these to proliferate in incredibly fast and effective ways. In all of history we have never seen anything quite like this before.
And now, YOU can be an LBN Examiner reader. All it takes is curiosity.
LBN Examiner will be sent weekly (Wednesday) with an occasional (non-scheduled) special report on Sundaymornings, as events dictate. Count on it to fight dis-information with the same badass and fearlessly independent style.
Change is challenging but we believe the change to the LBN Examiner format will prove dynamic. Thank you endlessly for your continued support and welcome aboard the new LBN Examiner.

*Iran Trains Hundreds of Taliban Fighters: 
Taliban forces are being trained by special forces at Iranian military academies, Afghan and Taliban officials told The Times of London. Talks between Iran and the Taliban began in the spring, when President Donald Trump was thinking about pulling the U.S. out of its nuclear deal with Iran, a former bomb maker told the newspaper. The Taliban chose its best fighters to go to Iran in small groups, and Taliban sources claim its fighters received as many as 300 visas. "There are between 500 and 600 of us in different stages of training there," said a Taliban commander. "We learn everything from tactics, leadership skills, recruitment, to bomb making and weapons training. The instructors are all Iranian special forces, although many seem able to speak Pashto as a second language. They wear mixed uniform and treat us very well."
*Michael Cohen Hints at Flipping- My First Loyalty Is Not to Trump: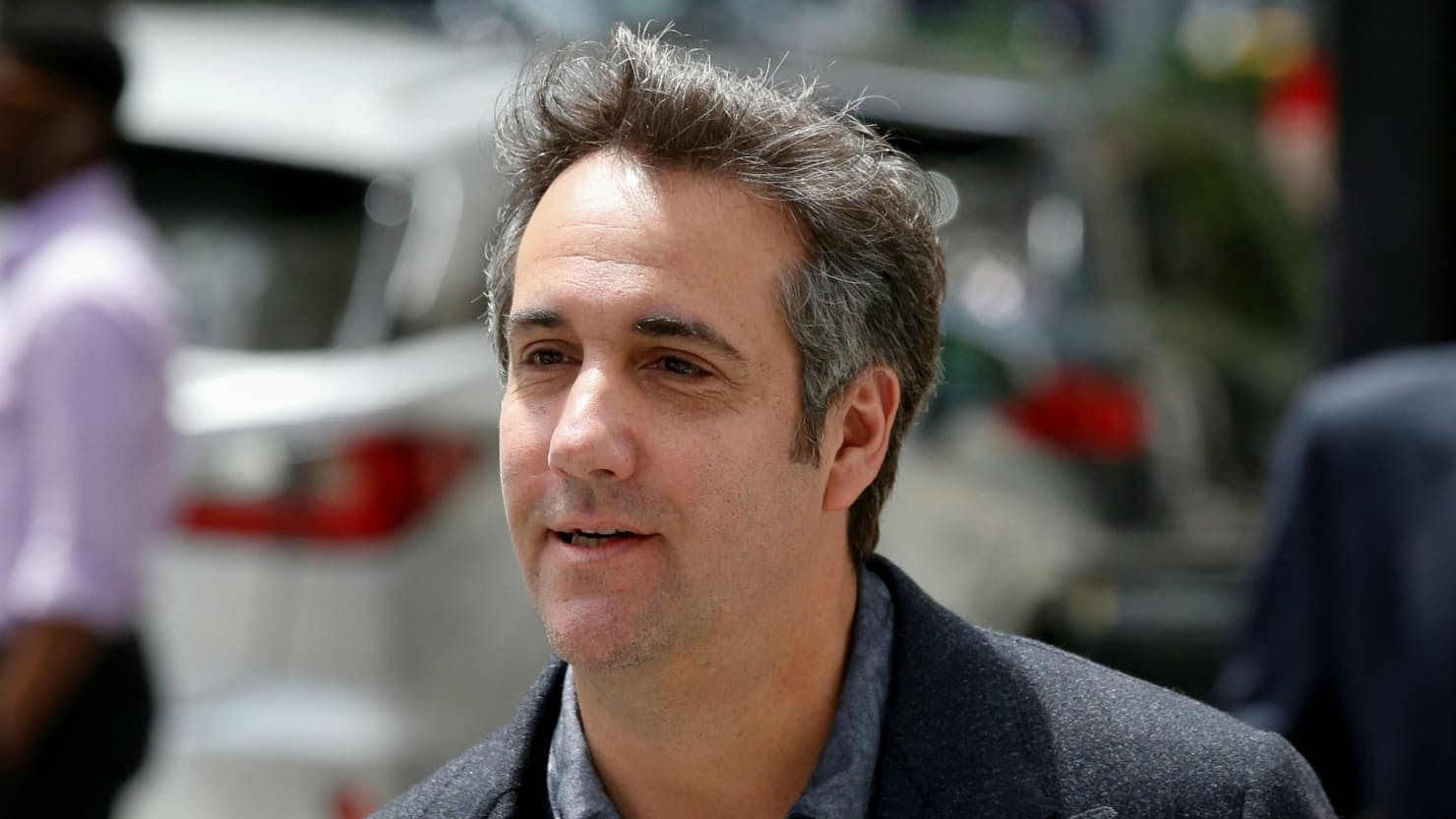 Michael Cohen—President Donald Trump's longtime personal attorney—has signaled that he may be ready to talk to investigators examining Russian meddling in the 2016 election, saying his "first loyalty" is to his family and the country and not the president. In his first interview since the FBI raided his office and homes in April, Cohen hinted to ABC News that he was willing to cooperate with special counsel Robert Mueller. "My wife, my daughter, and my son have my first loyalty and always will," Cohen told George Stephanopoulos. "I put family and country first." The lawyer responded angrily when asked how he would respond if Trump's legal team tried to lay any blame at his door, saying: "I will not be a punching bag as part of anyone's defense strategy. I am not a villain of this story, and I will not allow others to try to depict me that way." He broke with Trump's story that the investigation is a "witch hunt" against the president, and appeared to confirm that he believes there was Russian meddling in the election. "I don't like the term witch hunt," he said. "As an American, I repudiate Russia's or any other foreign government's attempt to interfere or meddle in our democratic process, and I would call on all Americans to do the same."

*Wilbur Ross: Even a Stock Market Crash Wouldn't Change Trump Trade Policy:
Commerce Secretary Wilbur Ross claimed Monday morning that even a stock-market crash wouldn't change Donald Trump's aggressive trade policies. Ross told CNBC on Mondaythere's no level of downside in the markets that would change the way Trump approaches trade. Earlier in the morning, theU.S. Chamber of Commerce attacked Trump's trade policies, saying the billions of dollars of tariffs he's slapped on international imports risked a global trade war and would make Americans poorer. "There's no bright-line level of the stock market that's going to change policy. The president is trying to fix long-term problems that should have been fixed a long time ago," Ross said. The Commerce secretary added: "There is obviously going to be some pulling and tugging as we try to deal with very serious problems. There will be some hiccups long the way."

*Trump Attacks Democrats on Calls to Abolish ICE:
President Trump has gone on the attack against Democratic lawmakers who have called for abolishing Immigration andCustoms Enforcement, seeking to seize political advantage on an issue that has put him on the defensive for weeks and offer a winning message for Republicans facing a forbidding midterm election. "You get rid of ICE, you're going to have a country that you're going to be afraid to walk out of your house," Mr. Trump said in a wide-ranging interview that aired onFox News's "Sunday Morning Futures." The president encouraged Democratic candidates to embrace demands to dissolve the agency, saying that doing so would doom the party at the polls. "They're going to get beaten so badly," he said. "I think they'll never win another election," he added. "So I'm actually quite happy about it."

*North Korea Is Still Building Its Ballistic Missile Plant:
Who could have predicted that Kim Jong Un wasn't the most trustworthy person on the planet? Satellite images have revealed that North Korea is still making improvements to a key ballistic missile plant despite the wooly worded pledge to denuclearize that Donald Trump hailed as a triumph following a summit in Singapore last month. The satellite images, taken by San Francisco-based Planet Labs and analyzed by researchers at the Middlebury Institute for International Studies (MIIS) in Monterrey, California, show Pyongyang completing more structures at the Chemical Material Institute, which the researchers say is based in the North Korean city of Hamhung. "The Chemical Materials Institute seems like they have one function, and that's pumping out parts for their missile program," said David Schmerler, a research associate at MIIS. The researchers say the plant is known for making carbon composite parts for solid-fueled missiles like nozzles, airframes, and nosecones used in re-entry vehicles.

*Judge- Students Have No Right to Literacy:
A federal judge late Friday ruled that students at several Detroit schools have no legal right to literacy, dismissing a lawsuit filed in 2016 that took issue with the schools' "slum-like conditions." Judge Stephen Murphy III, in U.S. District Court in eastern Michigan, conceded in his 40-page ruling that "when a child who could be taught to read goes untaught, the child suffers a lasting injury—and so does society." Despite this, he concluded that literacy is not a right and threw out the suit, which had been filed by Los Angeles-based law firm Public Counsel on behalf of Detroit students.

*López Obrador, an Atypical Leftist, Wins Mexico Presidency in Landslide:
Riding a wave of populist anger fueled by rampant corruption and violence, the leftist Andrés Manuel López Obrador was elected president of Mexico on Sunday, in a landslide victory that upended the nation's political establishment and handed him a sweeping mandate to reshape the country. Mr. López Obrador's victory puts a leftist leader at the helm of Latin America's second-largest economy for the first time in decades, a prospect that has filled millions of Mexicans with hope — and the nation's elites with trepidation. The outcome represents a clear rejection of the status quo in the nation, which for the last quarter century has been defined by a centrist vision and an embrace of globalization that many Mexicans feel has not served them. The core promises of Mr. López Obrador's campaign — to end corruption, reduce violence and address Mexico's endemic poverty — were immensely popular with voters, but they come with questions he and his new government may struggle to answer.

*'Psychic' World Cup Octopus Chopped Up and Eaten in Japan:
A supposedly psychic Japanese octopus that correctly predicted the outcomes of all three of Japan's World Cupgames so far has been chopped up and eaten before getting the chance to make a call for Japan's knockout match against Belgium, according to local reports. Rabiot, a giant Pacific octopus, correctly tipped the result of Japan's games against Colombia, Poland, and Senegal—but was "shipped" beforeMonday's game. Rabiot made his predictions by swimming in a paddling pool and moving toward one of three baskets labeled with Japan, its opponent, and a draw. Fisherman Kimio Abereportedly felt the success of his business was more important than keeping the mystical octopus alive, and said another octopus will step into his eight large shoes. "I hope that the second Rabiot will also give all the outcomes correctly and that Japan will go all the way," said the fisherman.

*THINK, DON'T YELL – READ LBN: Now you can share LBN with your friends, family, and associates (if they've got the guts) by telling them to go to www.LBNElert.com
*LBN-HOLLYWOOD INSIDER:   WME's co-chief, Ari Emanuel—aka "The King of Hollywood"—is not only Trump's longtime pal and former agent but served as a Trump confidant during his presidential campaign. "He's a very good friend of mine," Trump told The Hollywood Reporter in June 2016, claiming he was in talks with Emanuel about helping him produce a film for the Republican National Convention. "He calls me a lot. I call him a lot and we talk. He's very political. Even though he's not political, he's political. He gets it." (WME's CFO, Chris Liddell, left the company in January 2017 to join the Trump administration, and now serves as White House deputy chief of staff for policy coordination). Emanuel, who was famously captured visiting Trump at his golf course in the wake of his shock election victory, also negotiated WME's acquisition of theMiss Universe Organization from Trump in September 2015. And, as The Daily Beast reported, "declined appeals from powerful Democrats to release tapes filmed while Trump owned the Miss Universe Organization" in the final weeks of the 2016 presidential campaign.

*LBN-VIDEO CLIP: 37 Totally Brilliant Home Repair Tricks 

*LBN-INVESTIGATES: Mustaches
1. There are between 10,000 and 20,000 hairs on a man's face and the average mustache has 600.
2. Albert Einstein sported his mustache for over 50 years.
3.  A fancy way to say shaving is pogonotomy.
4. In a deck of cards the King of Hearts is the only king without a mustache.
5. An Indian man holds the record for the longest growing mustache. According to Guinness World Records, Ram Singh Chauhan has a mustache that spans 14 feet long. He has been growing it since 1982.
6. The first artifact known to sport a tash dates back to 300 BC and depicts an Iranian horseman with a thick black number.
7.  The oldest recorded mustache dates back to at around 300 B.C.
8. Mustaches filter the air breathed in through the nose.
9. On average a man with a mustache touches it 760 times a day
10. A man spends an average of five months of his life shaving if he starts at the age of 14 — assuming that he lives until he's 75 years old.

*LBN-TODAY'S FAMOUS BIRTHDAY: Margot Robbie (July 2, 1990)
Margot Robbie is an Australian actress and film producer. In 2017, Time magazine named her as one of the 100 most influential people in the world and Forbes featured her in their 30 Under 30 list. Born and raised on a farm in Dalby, Queensland, Robbie studied drama at Somerset College. Robbie launched a production company namedLuckyChap Entertainment in 2014. Her profile continued to grow with leading roles in the romantic drama Focus (2015), asJane Porter Clayton in the action-adventure film The Legend of Tarzan (2016), and as Harleen Quinzel / Harley Quinn in the superhero film Suicide Squad (2016). Robbie received critical acclaim in 2017 for her portrayal of the disgraced figure skater Tonya Harding in the biographical film I, Tonya, which she also produced, receiving nominations for the Academy Award, Golden Globe, SAG, and BAFTA Award for Best Actress.

*LBN-VIDEO LINK: "Without Notes"- Episode 2- Award-winning AP correspondent Linda Deutsch discusses covering the trials of the Manson Family and Robert F. Kennedy-assassin Sirhan Sirhan.

*LBN-INVESTIGATES: The Human Nose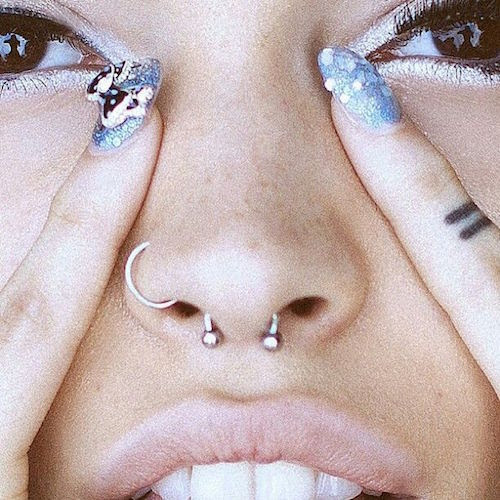 1. There are at least 14 different nose types found in humans. This was found by Abraham Tamir, a Ph.D. holder and Chemical Engineering professor from Israel. He came to this conclusion after surveying 1,793 nose images.
2. The shape of nose depends on the ethnic background of a person.
3. Positions of lower and upper lateral cartilages and nasal bones actually define nose shape.
4. Different people have different sneezing styles and these styles are genetically determined. So, the members of a given family will have similar sneezing styles which will be different than the sneezing styles of other families.
5. During sneezing, irritants (that cause sneezing) are expelled at a speed of 100 miles per hour.
6. In women, nose grows until the age of 15 to 17 and for men, it is 17 to 19.
7. Nose droops and lengthens over time because of gravitational pull. This happens because elastin and collagen in nasal tip breaks.
8. The best air filter in this world is human nose. Human nostrils are lined up with hair responsible for blocking germs and dust. Grooves in nasal cavity make air swirl like stream currents. This is when the inhaled hair is moistened and warmed so that the sensitive tissues of the lungs can be protected. It is during this filtration process that the mucus lining of the nasal cavity captures cold viruses and pollen which cannot be stopped by hair in nostrils.
9. Mucus is produced by human sinuses and nose and it contains white blood cells and enzymes responsible for fighting infections. One quart mucus is produced daily.
10. When someone inhales dry air, the air picks up moisture content from mucus. This makes the mucus pasty, which is known as snot or boogers.

*LBN-VIDEO CLIP: 29 Things We Do Wrong Everyday

*LBN-THIS DAY IN HISTORY: July 2, 1901, Butch Cassidyand the Sundance Kid rob train of $40,000 at Wagner, Montana.
.

*LBN-A DIFFERENT VIEW:….
*LBN-OVERHEARD:   ***Comedian Michelle Wolf helped set off America's current "civility" debate by making jokes at the expense of Sarah Huckabee Sanders, Kellyanne Conwayand others in the Trump administration at this year's White House Correspondents' Dinner, a move that landed her at the center of new GOP ad that condemns the "unhinged" Left heading into the 2018 midterms. But just as she refused to apologize for her jokes about the White House press secretary, Wolf has only doubled down on her criticism. And this week onNetflix's The Break, she shared with viewers some specific lines liberals can use should they take Rep. Maxine Waters' advice and confront Trump administration officials in public. While Wolf said she agrees with Waters' sentiment, she explained, "You can't just casually harass these people, you have to insult them specifically," adding, "'You're a cunt' doesn't hurt them. It's on their vision board."    ***Andy Dick, the troubled comedian who has gone to rehab more than 20 times in his struggle with drugs and alcohol, is facing charges after allegedly groping a stranger on the streets of Los Angeles, according to a TMZ report. The reported arrest is the latest in a long line of alarming and sexualized incidents for Dick, who forged a reputation as a controversial and outrageous performer, but has struggled to maintain his career following frequent and unpredictable outbursts, which date back as far as 2007, when he was dragged by his feet off the Jimmy Kimmel Live! show for repeatedly touching Ivanka Trump and trying to kiss her.   ***Harvey Weinstein was hit with additional sex crime charges Monday ​tied to a new, third accuser​ that could send him to prison for life. Manhattan District Attorney Cy Vance ​Jr. got new indictments against the pervy producer for two counts of predatory sexual assault and one count of criminal sexual act in the first degree for a forcible sexual act against the unnamed woman ​in ​2006.​ She testified before a grand jury on Friday.​

LBN E-Lert Edited By Renee Preston