*DHS Sec. Nielsen: 'I Did Not Hear' Trump Say 'Sh*thole'
Homeland Security Secretary 
Kirstjen Nielsen 
on Tuesday
 did not dispute that 
President Trump 
suggested that the U.S. should limit immigration from "shithole countries," telling the Senate Judiciary Committee under oath that she "did not hear" the president say it. Nielsen was present along with seven lawmakers for a closed-door meeting on immigration policy last Thursday. "The conversation was very impassioned. I don't dispute that the president was using tough language. Others in the room were also using tough language," Nielsen said.
*Police: Dolores O'Riordan's Death Not Suspicious
The death of Dolores O'Riordan, the Cranberries singer who passed away in London on Monday, is considered not suspicious by Scotland Yard, police said on Tuesday. Authorities say they filed a report to the coroner's office, which will now take over the case. The Irish singer had several hits with The Cranberries in the 1990s, including "Linger" and "Zombie." The band separated in 2003

*N. Korea: Trump Nuclear-Button Tweet the 'Spasm of a Lunatic'
The newspaper of North Korea's ruling party finally hit back atPresident Trump's "nuclear button" tweet on Tuesday, calling it the "spasm of a lunatic." The Rodong Sinmun paper bit back over the controversial recent tweet, in which Trump said: "I too have a Nuclear Button, but it is a much bigger & more powerful one than his, and my Button works!" An editorial in the newspaper said Trump was making a "bluff only to be diagnosed as a psychopath," adding, "The spasm of Trump in the new year reflects the desperate mental state of a loser who failed to check the vigorous advance of the army and people of the DPRK.

*'EXTREMELY DISTURBING' – Danish Inventor Charged With Journalist Kim Wall's Murder
The Danish man accused of murdering and dismembering Swedish journalist Kim Wall was charged in her death on Tuesday, months after an investigation began. Prosecutors sayPeter Madsen, an inventor, either strangled Wall or cut her throat before throwing her body parts out to sea and intentionally sinking his own private submarine in August. Prosecutor Jakob Buch-Jepsen has called the case "very unusual and extremely disturbing." Madsen initially claimed that he dropped Wall off safely on an island then later said she died of an accident on board the submarine. He has admitted to throwing her body parts into the ocean. Madsen's trial is scheduled for March 8.

*Pope begs forgiveness for 'irreparable' harm from sex abuse:  
Pope Francis begged for forgiveness Tuesday for the "irreparable damage" done to children who were raped and molested by priests, opening his visit to Chile by diving head-first into a scandal that has greatly hurt the Catholic Church's credibility here and cast a cloud over his visit. Francis faced controversy on another front as well: Overnight three more Catholic churches were torched, including one burned to the ground in the southern Araucania region where Francis will visiton Wednesday to meet with Chile's indigenous peoples. While not causing any injuries, the nine church firebombings in the past few days have marked an unprecedented level of protest against history's first Latin American pope on his home turf.

*THINK FREELY – MAKE UP YOUR OWN (DAMN) MIND – READ LBN: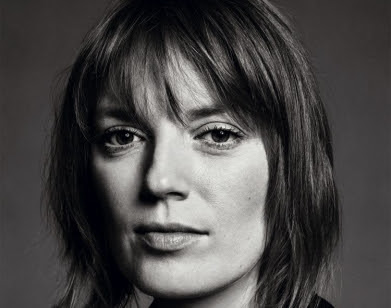 *3.2 Million More Americans Were Uninsured in 2017
More than three million Americans lost health-care insurance coverage last year, according to a new Gallup-Sharecare Well-Being Index. Under the Affordable Care Act, the rate of uninsured Americans decreased to 10.9 percent in 2016; it rose during President Trump's first year in office, to 12.2 percent. The increase—a modest 1.3 percentage points—represents the biggest single-year bump since Gallup began keeping track in 2008.

*Ashleigh Banfield Condemns Aziz Ansari Accuser: 'What You Have Done Is Appalling':
A new allegation of sexual misconduct against comedian Aziz Ansari has several women in the media saying the #MeToo movement may have gone too far this time.  After a Brooklyn photographer who declined to use her real name told her story about a date gone wrong with the Emmy-winning creator and star of Master of None to the website Babe, Ansari released a statement denying her version of the events and saying he continues to "support the movement that is happening in our culture," as evidenced by the #TimesUp pin he wore on stage when he accepted a Golden Globe award last week. First,Caitlin Flanagan, writing for The Atlantic, said that the woman and the writer who interviewed her created nothing more than "3,000 words of revenge porn" that was "intended not to validate her account as much as it is to hurt and humiliate Ansari."  In The New York Times, Bari Weiss wrote that the only thing Ansari was "guilty" of was not being able to read his date's mind. And now, there is former CNN anchor and current HLN anchor Ashleigh Banfield, who delivered a searing monologue on Monday evening that accused Ansari's accuser of endangering the #MeToo movement itself. The host acknowledged that it's "hard being a victim," but that was clearly not how she was viewing her in this case. "Let's take a moment to reflect on what you claim was the 'worst night of your life,'" she added. "You had a bad date. Your date got overly amorous. After protesting his moves, you did not get up and leave. You continued to engage in the sexual encounter." "By your own clear description, this wasn't a rape, nor was it a sexual assault," Banfield said, using the term that "Grace" utilized in the original piece. "At best," Banfield said, it was "unpleasant."

*LBN-BUSINESS INSIDER:   ***The Trump administration is taking its campaign against illegal immigration to the workplace. The raids by federal agents on dozens of 7-Eleven convenience stores last week were the administration's first big show of force meant to convey the consequences of employing undocumented people. "We are taking work-site enforcement very hard," said Thomas D. Homan, the director of Immigration and Customs Enforcement, in a speech in October. "Not only are we going to prosecute the employers who knowingly hire the illegal aliens, we are going to detain and remove the illegal alien workers." When agents raid workplaces, they often demand to see employees' immigration documents and make arrests. But after the agents leave, it is difficult for the government to meaningfully penalize businesses that hire unauthorized immigrants.

*LBN-HEALTH WATCH:   ***Millions of American children have been exposed to a parasite that could interfere with their breathing, liver function, eyesight and even intelligence. Yet few scientists have studied the infection in the United States, and most doctors are unaware of it. The parasites, roundworms of the genus Toxocara, live in the intestines of cats and dogs, especially strays. Microscopic eggs from Toxocara are shed in the animals' feces, contaminating yards, playgrounds and sandboxes. These infectious particles cling to the hands of children playing outside. Once swallowed, the eggs soon hatch, releasing larvae that wriggle through the body and, evidence suggests, may even reach the brain, compromising learning and cognition. The Centers for Disease Control and Prevention periodically tracks positive tests for Toxocara through the National Health and Nutrition Examination Survey. The latest report, published in September in the journal Clinical Infectious Diseases, estimated that about 5 percent of the United States population — or about 16 million people — carry Toxocara antibodies in their blood, a sign they have ingested the eggs.

*LBN-MEDIA INSIDER:   ***A veteran reporter for The Daily Beast has resigned after it was revealed that she plagiarized large portions of a recent article from The Weekly Standard. A contributing writer for the New York Times Magazine first noticed the striking similarities between articles written by the Daily Beast's Lizzie Crocker and The Weekly Standard's Alice Boyd, saying Crocker "just straight up copy and pasted" Boyd's exact wording from a Jan. 11 story into her Jan. 12 story on writer Katie Roiphe.

*LBN-INVESTIGATES: "Buddha" is not a personal name. It is an honorific title that means "awakened one." Buddha's real name was Siddhartha Gautama.

*LBN-R.I.P.:   ***Dan Gurney, whose storied career as a racecar driver included numerous firsts, and who went on to become equally successful as a team owner and car builder, died on Sunday in Newport Beach, Calif. He was 86. The cause was complications of pneumonia, his company, All American Racers, said in a statement.   ***Joe Frank, a giant voice for KCRW who produced more than 230 shows for the NPR station, died on Monday at the age of 79. Through his long-running one-hour program "Joe Frank: Work In Progress," and later "In The Dark," "Somewhere out There" and "The Other Side," Joe Frank helped build KCRW into a powerhouse as he became a story telling legend of public radio.

*LBN-VIDEO LINK: "Without Notes" with Dr. Srini Pillay – Episode 1: The Early Years —   https://youtu.be/rgQK37nRr0E

*LBN-THIS DAY IN HISTORY 
Prohibition Era Begins in the US (1920)
By January of 1919, members of the US temperance movement had been campaigning against excessive drinking for a century. Their efforts resulted in the 18th Amendment, which, when it went into effect in 1920, prohibited the sale—but not the consumption—of liquor. Prohibition spawned what John D. Rockefeller called "a vast army of lawbreakers" who profited from the illegal sale of alcohol, and the failed ban was repealed in 1933.

*LBN-COMMENTARY by David Brooks: This year we've been so besieged by Donald Trump's shriveled nature that we sometimes forget what full and courageous human life looks like. And so today I'd like to hold up John Stuart Mill, the second in our Heroes of Democracy series. Mill demonstrated that democratic citizenship is a way of life, a moral stance and a humanistic adventure. Those who know anything about Mill know about his upbringing. His father separated him from other children and from loving relationships and tried to turn him into a perfect thinking machine. Mill learned Greek at age 3. Between 8 and 12, he read Herodotus, Homer, Xenophon, Plato, Virgil and Ovid (in Latin) while studying physics, chemistry, astronomy and mathematics. He had the inevitable intellectual and emotional collapse at age 20. He finally pulled himself out when he discovered Wordsworth's poetry and came to cherish emotion, beauty, warmth and art. One day he found himself weeping over the death of a character in a novel. He was delighted. "From this moment my burden grew lighter," he recalled. "I was no longer hopeless: I was not a stock or a stone. I had still, it seemed, some of the material out of which all worth of character, and all capacity for happiness are made." He staged a lifelong gentle revolt against his father's shallow intellectual utilitarianism.

*DID YOU KNOW? Did you know that eleven (11) leading executives of the Coca Cola Corporation read LBN daily?
*LBN-VIDEO LINK: Watch Jimmy Fallon Sing James Taylor-Inspired 'Fire and Fury' Parody — https://www.rollingstone.com/music/news/jimmy-fallon-sings-james-taylor-inspired-trump-parody-w515441

*LBN-COMMENTARY by Bari Weiss  (staff editor and writer for the N.Y. Times Opinion section):  I'm apparently the victim of sexual assault. And if you're a sexually active woman in the 21st century, chances are that you are, too. That is what I learned from the "exposé" of Aziz Ansari published this weekend by the feminist website Babe — arguably the worst thing that has happened to the #MeToo movement since it began in October. It transforms what ought to be a movement for women's empowerment into an emblem for female helplessness. The headline primes the reader to gird for the very worst: "I went on a date with Aziz Ansari. It turned into the worst night of my life." Like everyone else, I clicked. The victim in this 3,000-word story is called "Grace" — not her real name — and her saga with Mr. Ansari began at a 2017 Emmys after-party. As recounted by Grace to the reporter Katie Way, she approached him, but he brushed her off at first. Then they bonded over their devotion to the same vintage camera. If you are wondering what about this evening constituted the "worst night" of Grace's life, or why it is being framed as a #MeToo story by a feminist website, you probably feel as confused as Mr. Ansari did the next day. "It was fun meeting you last night," he texted. Put in other words: I am angry that you weren't able to read my mind. I am a proud feminist, and this is what I thought while reading Grace's story: If you are hanging out naked with a man, it's safe to assume he is going to try to have sex with you. If the inability to choose a pinot noir over a pinot grigio offends you, you can leave right then and there. If you don't like the way your date hustles through paying the check, you can say, "I've had a lovely evening and I'm going home now." If you go home with him and discover he's a terrible kisser, say "I'm out." If you start to hook up and don't like the way he smells or the way he talks (or doesn't talk), end it. If he pressures you to do something you don't want to do, use a four-letter word, stand up on your two legs and walk out his door. I'm sorry Grace had this experience. I too have had lousy romantic encounters, as has every adult woman I know. I have regretted these encounters, and not said anything at all. And I have regretted them and said so, like Grace did. And I know I am lucky that these unpleasant moments were far from being anything approaching assault or rape, or even the worst night of my life. The insidious attempt by some women to criminalize awkward, gross and entitled sex takes women back to the days of smelling salts and fainting couches. That's somewhere I, for one, don't want to go.

*LBN-A DIFFERENT VIEW:.…Rockstar Alice Cooper
*LBN-OVERHEARD:   ***"Mad Men" star January Jones is dating "The Bachelor" star Nick Viall, according to a source. Jones has just started dating Viall, who starred in the 21st season of "The Bachelor" in March, during which he got engaged to contestant Vanessa Grimaldi. He and Grimaldi split just months later, in August. A source exclusively tells Page Six that Jones and Viall got together after she admitted on "The Late Late Show With James Corden" that she was a "Bachelor" superfan.   ***Kanye West is officially outnumbered. The rapper and wife Kim Kardashian welcomed a daughter via surrogate on Monday, West's rep confirmed. he baby's name has not yet been released. Their daughter joins older sisterNorth, 4, and big brother Saint, 2.   ***While a litany of stars are denouncing Woody Allen in light of the #MeToo movement, at least two are sticking by the scandal-plagued director: Alec Baldwin and Selena Gomez. "Woody Allen was investigated forensically by two states (NY and CT) and no charges were filed," Baldwin, 59, tweeted Tuesday. "The renunciation of him and his work, no doubt, has some purpose. But it's unfair and sad to me. I worked w WA 3 times and it was one of the privileges of my career."   ***Jane Fonda revealedMonday she had a cancerous growth removed from her lip. The 80-year-old actress, who is in New York promoting Season 4 of Netflix's "Grace and Frankie," attended a BUILD Series event with a bandage on her lower lip. "I just want to explain the bandage. I just had a cancer taken from my lip," Fonda explained. "I thought it was going to heal in time before I came before you, but it's fine. I just want to explain it. I don't normally go around like this."

LBN E-Lert Edited By Dan Gaylord