*Florida Governor Orders Probe Into Police Handling of Parkland Shooting
Florida Gov. Rick Scott has told the state's law-enforcement department to open an investigation into the handling of the Parkland school shooting that left 17 students and staff dead. Questions have emerged about a 26-minute security tape-delay, several armed officers at the school who didn't do anything to stop the gunman, and reports that shooter Nikolas Cruz displayed troubling behavior for years before the Valentine's Day attack. The governor's office said late Sunday that the investigation would begin immediately and that it would offer "full accountability" for any shortcomings in the response to the shooting. "There must be an independent investigation and that is why I asked the FDLE commissioner to immediately start this process," the governor said in a written statement.

*Report: Heather Locklear Arrested for Domestic Violence
Actress Heather Locklear has been arrested on charges of "felony domestic violence and battery on a cop," TMZ reports. The outlet says an incident occurred Sunday night, when police were called to her Southern California home after reports of domestic violence. Her brother allegedly called 911 after he came to Locklear's home, saw her and her boyfriend fighting, and a "visible mark" left on the boyfriend. According to TMZ, Locklear was reportedly "combative, flailing, kicking, and struck three deputies" during the arrest, resulting in her also being arrested for "three counts of misdemeanor battery on an officer." The Melrose Place actress has a history of substance abuse involving alcohol and prescription drugs, and was reported to be in the process of posting bail at a Ventura County jail on Monday morning.

*Trump: I Would Have Run Into the School Unarmed
President Trump believes he would have run into the deadly Florida high-school shooting unarmed. Speaking Monday with 39 U.S. state governors, the president criticized local law-enforcement officers who failed to stop a gunman from killing 17 people earlier this month at Stoneman Douglas High School in Parkland, Florida. They "weren't exactly Medal of Honor winners," he said of the deputies, before declaring: "I really believe I'd run in there even if I didn't have a weapon."

*Doctors: All Teens Should Be Screened for Depression Yearly
On Monday, the American Academy of Pediatrics updated its guidelines to recommend that children 12 years and older get screened annually for depression. The screening would take the form of teens filling out a self-reported questionnaire via paper or an online device, allowing them to answer questions privately—important given that many young adolescents go to the doctor with their parents in tow and in the examination room. It's a huge step in not only de-stigmatizing mental health but also helping address mental illness in its earliest stages, potentially easing later symptoms. "Sometimes teens are acting out or misbehaving," a co-author of the report told NPR. "[I]nstead, they're really suffering from depression." Research cited by the guidelines indicates that only 50 percent of adolescents with depression are currently diagnosed in their teenage years.

*Omarosa: Leaving the White House Like Being 'Freed Off a Plantation'
Omarosa Manigault, former White House aide and longtime Trump-affiliated personality, said that leaving the Trump administration was like being "freed off a plantation" on Sunday's episode of Celebrity Big Brother. "I'm emancipated. I feel like I just got freed off a plantation. Hallelujah. Thank you, Jesus," she said. She said that she planned on "writing a tell-all sometime, and claimed that the White House had prejudiced her because she was black and female. She also suggested that some of Trump's more controversial tweets were strategic, saying that the president tweets "something controversial and the news distracts and spins and then…over." She continued, "Donald will tweet something, insult somebody's face. The press will be on that for three days, and we push through 16 unfunded mandates and nobody would notice." She also claimed that someone in the White House was "sleeping around with everybody, but she is not me." Omarosa was evicted from the house on Sunday's season finale by a unanimous vote from the others in the house.

*"An Incredible Value!" – "The Best Promotional Deal On The Web"  
Now YOU can tell YOUR unique story in the world-famous LBN E-Lert – www.LBNElert.com – and communicate directly with LBN readers in all 50 of the United States and 26 foreign countries.
Amazing coverage with YOUR story, YOUR headline, YOUR photo and YOUR website. And then, of course, you can share this LBN story on all YOUR Social Media! And it's really easy to do. Simply send your story (not to exceed 250 words) including a photo and link to: LBNElert@TimeWire.net. We will approve and run.
The cost is a mere $250 payable via PayPal or credit card. This is (by-far) one of the best deals in the world of digital promotion and only available to LBN subscribers.

*SCOTUS Bucks Trump Request to Hear DACA Case Immediately
DACA is here to stay—for now. The Supreme Court refused to hear the Department of Justice's challenge to a lower court ruling on Monday that blocked President Trump's initiative to end the Deferred Action for Childhood Arrivals program. The DOJ's request asked the Court to jump ahead of the 9th Circuit Appellate Court in reviewing the case in order to expedite the Obama-era policy end. This decision requires the government to continue the program's protections while the legal fight continues after the government's March 5th deadline.

*Federal Court Rules LGBT Discrimination in Violation of Title IX
The 2nd Circuit Court of Appeals decided on Monday that discrimination of sexual orientation falls under the Title IX protections from the Civil Rights Act of 1964, which prohibit discrimination on the basis of sex. The majority wrote that "sexual orientation is a function of sex and sex is a protected characteristic under Title VII, it follows that sexual orientation is also protected." The case was heard in New York City by 13 judges, and was originally brought by Donald Zarda, who sued his workplace in 2010 for allegedly terminating him due to his sexual orientation. While anti-LGBT discrimination is not explicitly protected by the federal government, the courts interpretation presents a roadblock in the Trump administration's efforts to curb LGBT protections via the courts.

*LBN-INVESTIGATES: Approximately 500 million people around the world, or about 10% of the world's population, practice Buddhism

*LBN-SITE OF THE DAY
This moon phases calendar tool or moon schedule is an easy way to find out the lunar phase for any given month.

*LBN-VIDEO LINK: Subway Idiot!!!! – https://youtu.be/XePCD9HIiN4

*LBN-HISTORICAL COMMENTARY by Nancy Astor: The penalty for success is to be bored by the people who used to snub you.

*LBN-VIDEO LINK: MEET ONE OF HARVARD'S MOST DYNAMIC THINKERS –  Without Notes with Dr. Srini Pillay – Episode 2: Inception of the Book –https://youtu.be/7e4lBLSxuck
*LBN-A DIFFERENT VIEW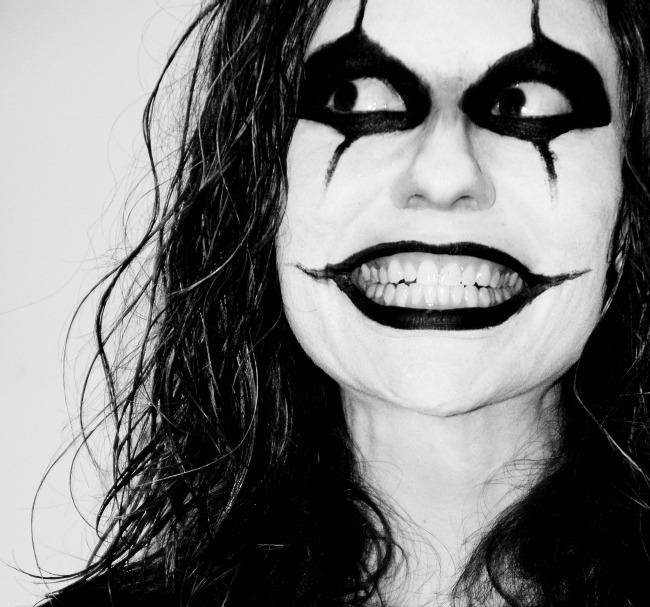 *LBN-OVERHEARD: Rob O'Neill, the Navy Seal who killed Osama bin Laden, was thrown off a plane Sunday because airline personnel said he was too drunk to fly. O'Neill boarded an American Airlines jet in Nashville bound for Dallas. Before the plane took off, flight attendants noticed he was extremely drunk. Eyewitnesses tell TMZ, he called an AA employee a vile name and eventually passed out. Apparently he regained consciousness and, when flight attendant told him he had to get off the plane, we're told he became belligerent and loud. Cops were called and escorted him off the plane.
LBN E-Lert Edited By Dan Gaylord