*CLOSE CALL – Suspect With Bomb in Custody Following NYC Transit Explosion
A bomb exploded in one of Manhattan's busiest transit terminals Monday morning, authorities said. Police officers and fire trucks swarmed the Port Authority Bus Terminal near Times Square following a blast at 
7:30 a.m.
 One person is in custody and has been transported to a hospital due to injuries caused by the explosion. The bomb was strapped to the suspect's person when it detonated, apparently prematurely, in a passageway between two subway platforms, The New York Times reported. Police stripped the man naked to remove the device, the Times added. The FBI's Joint Terrorism Task Force is leading the investigation. President 
Trump
 has been briefed on the explosion, the White House said. The bus terminal is the nation's largest and handles about 230,000 passengers every weekday.
*TERRIFYING – U.S. Officials See Biological-Weapons Threat in North Korea
U.S. officials are warning that North Korea's suspected biological-weapons program poses a rapidly intensifying threat amid heightened tensions on the Korean Peninsula, The Washington Post reports. Pyongyang has long been suspected of conducting a biological-warfare program in tandem with its nuclear program, but U.S. officials and analysts say new factories and labs suggest the program is further along than previously thought—and Kim Jong Un may be ready to use chemical or biological agents on U.S. or South Korean troops. "The capabilities—the science and technology—all of that now exists," one senior U.S. official was quoted as saying. "Kim has chosen not to deploy at this time. But ultimately it comes down to a political decision," the official said. U.S. and South Korean intelligence agencies suspect Pyongyang has experimented with bacterial strains that cause anthrax, cholera, and plague.

*DID YOU KNOW? Did you know that LBN is read daily in 26 foreign countries, from China to India, from Germany to Japan, from France to Mexico, from South Africa to Russia, from Korea to Sweden, from Israel to England?
*NEW NORMAL? – Firefighters Prepare for Another Week of Raging California Wildfires
Southern California emergency workers prepared for a second week of catastrophic flames as firefighters said they expect more growth and danger in the coming days thanks to strong wind, no rain, and dry vegetation. "This is the new normal," Democratic Gov. Jerry Brown said Saturday, after he surveyed the damage caused by the Ventura fire. While new evacuations were ordered in Montecito and Carpinteria, the percentage of fire containment did increase Sunday in Los Angeles, San Diego, and Riverside. The Thomas Fire in Santa Barbara County threatens the homes of civilians and celebrities alike, including Oprah Winfrey, Rob Lowe, and Ellen Degeneres. Winfrey tweeted her prayers for the community: "Peace be Still, is my prayer tonight. For all the fires raging thru my community and beyond. #peacebestill"

*WITHDRAWAL – Putin Visits Syria Airbase, Orders Start of Pullout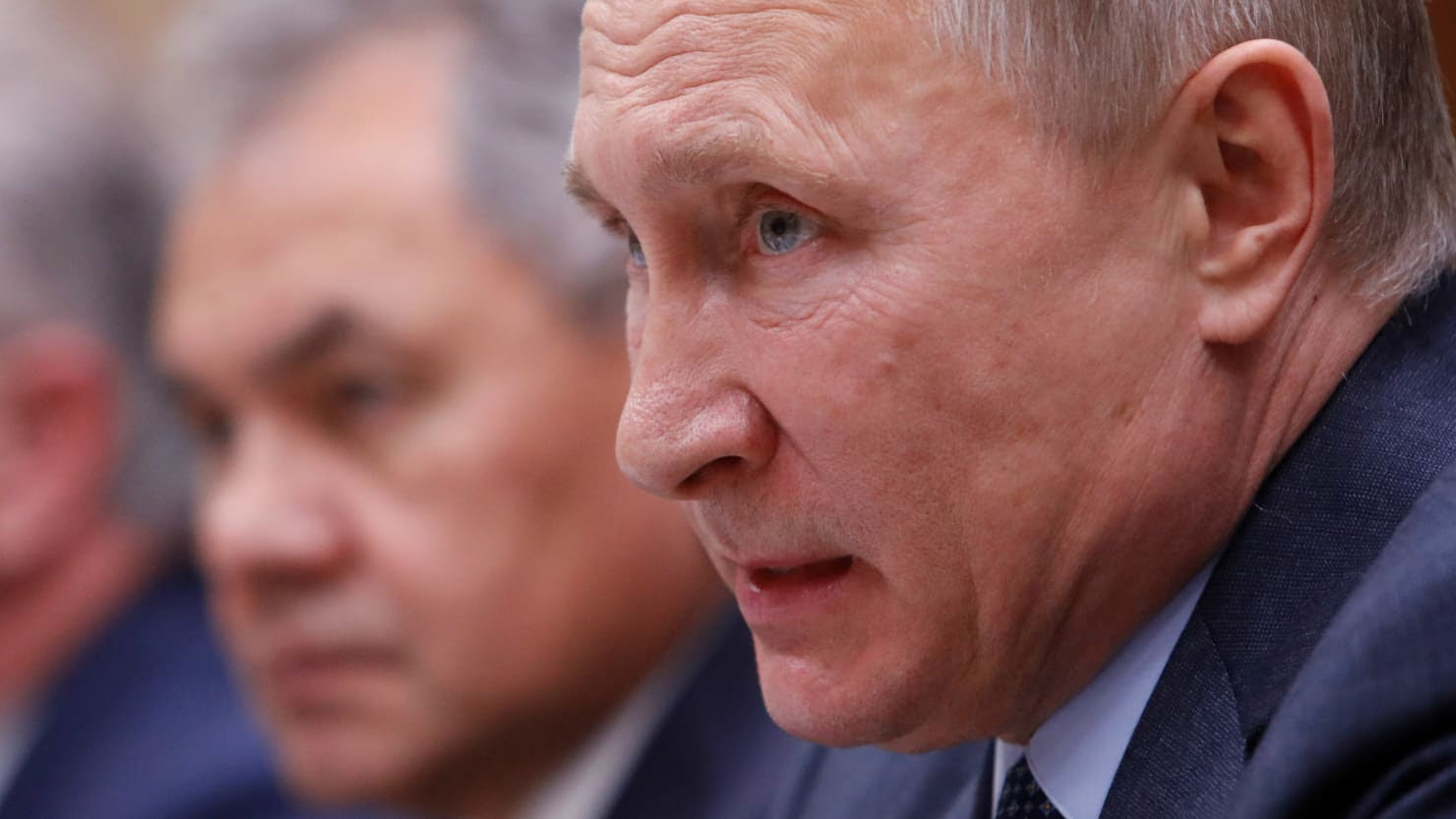 Russian President Vladimir Putin made an unannounced visit to Syria on Monday and ordered the return of a portion of Russian troops to their native country.  Syrian President Bashar Assad greeted Putin at the Hmeimim air base, according to the Interfax news agency reports. "I order the defense minister and the chief of general staff to start withdrawing the Russian group of troops to their permanent bases," Putin said, per the RIA Novosti news agency. "I have taken a decision: a significant part of the Russian troop contingent located in Syria is returning home to Russia."

*Former Facebook Exec: Social Media is Ripping Apart Society:
Facebook's former vice president for user growth Chamath Palihapitiya recently gave a talk at the Stanford Graduate School of Business that'll probably make you think twice about your social media use (via the Verge). The entire talk is well worth a watch, but some of his most prominent remarks included: That he feels "tremendous guilt" about Facebook. "I think we have created tools that are ripping apart the social fabric of how society works." "The short-term, dopamine-driven feedback loops we've created [including the hearts, likes, and thumbs up of various social media channels] are destroying how society works." He added, "[There's] no civil discourse, no cooperation; [only] misinformation, mistruth. And it's not an American problem–this is not about Russians ads. This is a global problem." Regarding an incident in which seven innocent men in India were lynched after a hoax about kidnappings spread through WhatsApp: "That's what we're dealing with. And imagine taking that to the extreme, where bad actors can now manipulate large swathes of people to do anything you want. It's just a really, really bad state of affairs." Unsurprisingly, when it comes to social media, his children "aren't allowed to use that shit."

*Doug Jones Holds 10-Point Lead over Roy Moore in Fox Poll: 
Democrat Doug Jones holds a 10-point lead over Republican Roy Moore among likely voters in deep red Alabama. Greater party loyalty plus higher interest in the election among Democrats combined with more enthusiasm among Jones supporters gives him the advantage in the race to fill the U.S. senate seat previously held by U.S. Attorney General Jeff Sessions. That's according to a Fox News Poll of Alabama voters conducted Thursday through Sunday using traditional polling techniques, including a list-based probability sample with both landlines and cellphones.

*LBN-BUSINESS INSIDER:  ***France has long been known for its open hostility to corporations and its suspicion of personal wealth. Taxes were high, regulations were baffling and "It's not possible" was the default answer to any question — if a company could even find the right person to ask. Now, the country is in the midst of a sweeping attempt at national rebranding. Labor laws are being changed to make hiring and firing easier. New legislation has slashed a "wealth tax" that was said to drive millionaires out of the country. Courts with English-speaking judges are in the works, and a new international school is under construction to cater to the children of foreign executives.   ***The chief executive of Volkswagen said on Sunday that the German government should consider phasing out the subsidies that encourage Europeans to buy diesel cars, a startling change of position by the company largely responsible for diesel's popularity in Europe. "We should question the logic and purpose of diesel subsidies," Matthias Müller, the chief executive of Volkswagen, said in an interview with the German newspaper Handelsblatt. "The money can be invested more sensibly to promote more environmentally friendly technologies."

*LBN-HOLLYWOOD INSIDER:   ***Saudi Arabia announced on Monday it will allow movie theaters to open in the conservative kingdom next year, for the first time in more than 35 years, in the latest social push by the country's young crown prince. It's a stark reversal in a county where movie theaters were shut down in the 1980′s during a wave of ultraconservatism in the country. Many of Saudi Arabia's clerics view Western movies and even Arabic films made in Egypt and Lebanon as sinful. Despite decades of ultraconservative dogma, Crown Prince Mohammed bin Salman has sought to ram through a number of major social reforms with support from his father, King Salman.

*LBN-INVESTIGATES: In ancient Egypt, cosmetics were an integral part of hygiene, health, and ritual. Pills and creams protected against the sun and dry winds, and oils were used in perfumes in religious rituals.

*LBN-HEALTH WATCH:   ***The potentially harmful effects of loneliness and social isolation on health and longevity, especially among older adults, are well established. For example, in 2013  there was a report by The Daily Beast finding that loneliness can impair health by raising levels of stress hormones and inflammation, which in turn can increase the risk of heart disease, arthritis, Type 2 diabetes, dementia and even suicide attempts. Among older people who reported they felt left out, isolated or lacked companionship, the ability to perform daily activities like bathing, grooming and preparing meals declined and deaths increased over a six-year study period relative to people who reported none of these feelings. Writing for The New York Times's department The Upshot last December, Dr. Dhruv Khullar, a physician and researcher at Weill Cornell Medicine in New York, cited evidence for disrupted sleep, abnormal immune responses and accelerated cognitive decline among socially isolated individuals, which he called "a growing epidemic." As research moves forward on these topics, scientists are gaining a more refined understanding of the effects of loneliness and isolation on health. They are also looking into factors such as who is likely to be most seriously affected, and what kinds of interventions may reduce the associated risks.

*LBN-NOTICED:   ***Duran Duran played an intimate show of hits and songs from their latest album "Paper Gods," at Miami Beach's Faena Theater on Saturday in front of stars, including Gerard Butler, Matthew McConaughey, and hotelier and investor Barry Sternlicht. "Matthew was incognito with a bandanna and sunglasses, inside, at night," says the spy.   ***Former studio boss Sherry Lansing and her director husband, William Friedkin, hosted a book party for "No Room for Small Dreams" by late Israel president Shimon Peres at their LA home according to sources. The tome, which has been dubbed a "poignant work of memoir and history" by critics, was published in September, after the leader's death last year. Attendees included Peres' son Chemi Peres, power attorney Martin Singer, producers John Goldwyn, Mike Medavoy, Robert Cort and Nick Meyer, Sunset Tower guru Jeff Klein, "48 Hrs." screenwriter Walter Hill, Vicki Iovine and financial adviser Paul Wachter.

*LBN-VIDEO LINK: The conclusion to a five part conversation – "Without Notes" with Susan Estrich – Episode 5: That Was Then, This Is Now. —  https://youtu.be/gpq8aT3a5cU

*LBN-SPORTS INSIDER:   ***Former Detroit Tigers teammates Jack Morris and Alan Trammell were elected to baseball's Hall of Fame on Sunday, completing the journey from Motown to Cooperstown. Morris, a big-game pitcher, and Trammell, a star shortstop, were picked by a 16-member Modern Baseball Era committee that considered 10 candidates whose biggest contributions came from 1970 to 1987. Morris received 14 votes and Trammell drew 13, one more than the minimum needed.

*LBN-VIDEO LINK: A Millennial vs A Baby Boomer –  https://youtu.be/Ed-5Zzdbx0E

*LBN-SITE OF THE DAY:
Connect your SongKick account to your Spotify, Facebook, and Last.fm accounts, and you'll be kept up to date about when your favorite artists are playing nearby. You can also check out the ticket prices from various merchants so you can quickly find the cheapest option. This is a simple, yet powerful way to ensure you never miss another live gig.

*LBN-VIDEO LINK: A Gaythering Storm —  https://youtu.be/PhaihBGD2tc

*LBN-HISTORICAL COMMENTARY by Harper Lee (To Kill a Mockingbird):  Sometimes the Bible in the hand of one man is worse than a whisky bottle in the hand of (another).

*LBN-A DIFFERENT VIEW:…
*LBN-OVERHEARD:   ***Perhaps surprisingly, Beyoncé taught her former stylist to be frugal. "The best lesson that [Beyoncé's mom] Tina Knowles and Beyoncé have taught me is to just have confidence," says Ty Hunter, who styled the singer from early in her career until 2016. "It's not about the clothes — you were not born with clothes on. Fashion starts from within, not money. The last two Fashion Weeks, every day I wore something from the Goodwill and Salvation Army — everything was under $25."   ***Jane Fonda used her 80th birthday celebration to raise $1.3 million for her foundation. The two-time Oscar-winner held the "Eight Decades of Jane" fundraiser at an upscale hotel Saturday night. The event recognized Fonda's life achievements along with her foundation, Georgia Campaign for Adolescent Power & Potential, which she created in 1995. The Atlanta-based nonprofit focuses on teen pregnancy prevention and adolescent health.

LBN E-Lert Edited By Dan Gaylord