*
OPEN UP YOUR EYES – READ LBN
: Now you can share LBN with your friends, family, and associates (if they've got the guts) by telling them to go to 
www.LBNElert.com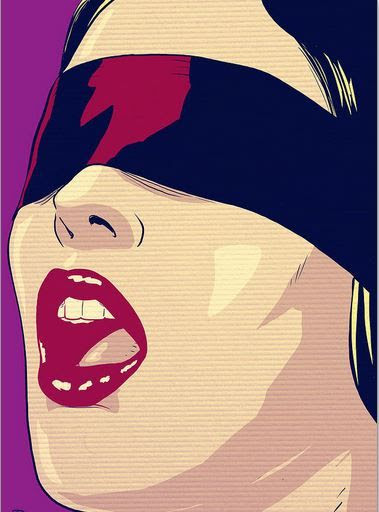 *Trump says he's weighing response to Syria gas attack:
​President Trump​ on Monday said he will make a decision on how to respond to the chemical weapons attack in Syria that killed dozens of women and children in the next "24-48 hours." ​"If it's the Russians, if it's Syria, if it's Iran, if it's all of them together, we'll figure it out​," Trump said during a meeting of his cabinet secretaries. Calling Saturday's gassing of civilians in the rebel-held town of Douma, near the capital of ​Damascus, "atrocious" and "horrible," Trump said, "This is about humanity and it can't be allowed to happen." He ​said he would be discussing it with his national security team later Monday​ and the "generals will figure it out."​

*Iran: 3 Revolutionary Guards Dead in Israeli Attack on Syria
Iran's semi-official news agency FARS reported Monday that three Islamic Revolutionary Guards Corps troops were among the 14 personnel reported killed in a missile strike on a Syrian airbase overnight. Two U.S. officials confirmed to NBC News that Israeli warplanes struck a Syrian airbase and that the White House was informed about the attack in advance. The airstrikes followed international condemnation of a suspected chemical attack Saturday on a rebel-held town by Syrian President Bashar al-Assad's government forces. The Tiyas airbase near the city of Homs is also known as T4 and was also the target of last year's airstrikes ordered by President Trump. Syrian state news initially said the U.S. was "most likely" behind the attack, before Russia named Israel as the attacker; Syrian spokespeople then changed their assessment to also blame Israel. In February, Israeli officials said Iranian drones launched from the site crossed into its airspace. On Sunday, President Trump warned there would be a "big price to pay" for the suspected gas attack on the rebel-held town of Ghouta that is believed to have killed at least 40 people, including children.

*Trump Ends Illegal Alien 'Catch and Release' Policy

President Donald Trump has issued an executive order ending the "Catch and Release" policy that caused apprehended illegal aliens to be released into the U.S. pending a court hearing, which many never show up for. In a statement announcing the order Friday afternoon, Trump urged congressional Democrats to put the safety of American citizens above their party's anti-border security agenda:

*Cops Tackle Topless Protester at Bill Cosby Retrial:  
A shirtless protester was arrested Monday morning after she jumped in front of Bill Cosby on the first day of the comedian's sexual-assault retrial near Philadelphia. The woman, who was not identified, was quickly surrounded by police and thrown into bushes after she ran in front of Cosby and his lawyers while chanting "women's lives matter." Cosby, who lawyers last year said was blind, appeared to be squinting at the woman during the ruckus and sported a smirk on his face. International women's rights group Femen said the woman, who had the names of Cosby's accusers painted on her body, belonged to their group, which is known for topless protests. Opening arguments for Cosby's case will begin today after the first one ended in a mistrial last year. Andrea Constand alleged the comedian drugged and sexually assaulted her in 2004, and six women will testify against Cosby, who has been accused of sexual misconduct by dozens of women over several decades.

*Deactivated –  Apple Co-Founder Steve Wozniak Ditches Facebook Over Data Scandal
The co-founder of Apple Computers, Steve Wozniak, has said he's leaving Facebook over the data-harvesting scandal that has rocked the company. On his now-deactivated account, Wozniak wrote Sunday: "I am in the process of leaving Facebook. It's brought me more negatives than positives. Apple has more secure ways to share things about yourself. I can still deal with old-school email and text messages." He praised Apple's respect for privacy and later told USA Today: "Apple makes its money off of good products, not off of you. As they say, with Facebook, you are the product." The Apple co-founder explained that he's deactivated his account but didn't delete so he can hold on to his SteveWoz username. Eighty-seven million Facebook users will find out Monday if their data was shared with Cambridge Analytica to predict and influence their political opinions, and gain access to a new tool to see what apps they use and what information has been shared about them.

*Hard Line – Hungary's Anti-Immigration Prime Minister Wins Third Term
The right-wing prime minister of Hungary, Viktor Orban, won a landslide election victory Sunday after campaigning on a heavily anti-immigrant, anti-Muslim, and anti-EU platform. In a striking result that will encourage nationalist movements across Europe, Orban secured almost half of the vote and will go into his third term with a two-thirds majority in parliament. Orban's election campaign revolved around a pledge to stop immigration and he has previously described refugees arriving in Europe as "Muslim invaders," adding that integration is doomed to fail because "Christian and Muslim society will never unite." At his final election rally Friday, Orban said: "Migration is like rust that slowly but surely would consume Hungary." Anti-EU Brexit leader Nigel Farage welcomed Orban's victory, saying he is "the strongest leader in Europe."

*THINK FREELY – READ LBN: Independent news and information. Make up your own (damn) mind. Not Liberal. Not Conservative. Not Republican. Not Democratic. Fearlessly Independent and unbiased!
*LBN-BUSINESS INSIDER:   ***Facebook is reportedly suspending a data-analytics firm called CubeYou from its platform after CNBC reported it had been collecting personal data then sharing "user information with marketers." CubeYou was collecting its data through quizzes through the Psychometrics Lab at Cambridge University—which is "similar to how Cambridge Analytica used information it obtained from other professors at the school for political marketing," according to CNBC. The firm had mislabeled its quizzes as data collection "for nonprofit academic research" and Facebook claimed that it could not control whether or not a company chose to mislabel information. "These are serious claims and we have suspended CubeYou from Facebook while we investigate them," Ime Archibong, Facebook vice president of product partnerships, told CNBC in statement. Facebook founder Mark Zuckerbergis due to be questioned in front of two congressional committees this week following the backlash to the Cambridge Analytica scandal.

*LBN-MUSIC INSIDER:    ****A piece of Beatles memorabilia is going up for sale for $375,000 — lyrics handwritten by Paul McCartney for the 1968 classic "Hey Jude" at a recording session. The same lyrics are seen being used by John Lennon in a videotaped recording, hung from a mike stand. The song is credited to Lennon and McCartney and adapted from a ballad McCartney wrote for Lennon's son Julian, originally called "Hey Jules." Moments in Time dealer Gary Zimet, who is selling the item, said, "This rare lyric sheet was seen being used by Lennon in a filmed recording session and is written all in McCartney's hand."

*LBN-INVESTIGATES: If Pope Gregory XIII would not have established the Gregorian calendar, which most of the world now observes, in 1582, then every 128 years the vernal equinox would have come a full calendar day earlier, eventually putting Easter in midwinter.

*"Tell YOUR Story" – "The Best Promotional Deal On The Web" 
Now YOU can tell YOUR unique story in the world-famous LBN E-Lert – www.LBNElert.com – and communicate directly with LBN readers in all 50 of the United States and 26 foreign countries.
Amazing coverage with YOUR story, YOUR headline, YOUR photo and YOUR website. And then, of course, you can share this LBN story on all YOUR Social Media! And it's really easy to do. Simply send your story (not to exceed 250 words) including a photo and link to: LBNElert@TimeWire.net. We will approve and run.
The cost is a mere $250 payable via PayPal or credit card. This is (by-far) one of the best deals in the world of digital promotion and only available to LBN subscribers.

*LBN-NOTICED:   ***Anna Wintour at a preview of "My Fair Lady" at Lincoln Center in NYC.   ***Pink taking daughter Willow Sage Hart, 6, to "The Phantom of the Opera" on Broadway in NYC.   ***Steven Van Zandt and Chris Noth seeing singer Eddie Brigati at the Cutting Room in NYC.   ***Jennie Garth, Candace Cameron Bure and Randy Jackson at the Yardbird Southern Table & Bar in LA.   ***Heidi Klum and her new boyfriend, rocker Tom Kaulitz, are the definition of hot and heavy. On Sunday, 44-year-old Klum was photographed topless alongside her 28-year-old beau at their Cabo San Lucas, Mexico villa. She was spotted strutting around in nothing but black bikini bottoms, mirrored sunshades and a few dainty necklaces.

*LBN-VIDEO LINK:  Wisconsin Accent (funny) —https://youtu.be/U61JcjNrKGo

*LBN-R.I.P.:   ***Chuck McCann (September 2, 1934 – April 8, 2018) was an American stage, film, television, and voice actor, and television personality who pioneered Daytime Children's comedy TV broadcasting in New York in the 1950's and 60's.  Along with his peers, Soup Sales, Sandy Becker, Zacherly and Claude Kirschner, they influenced the humor and entertainment of millions of baby boomers in the United States and Canada. He was a man of 1000 voices working in voice over and impressions to the end.  " He died today Sunday April 8th at 3:15 PM from congenital heart failure", said Edward Lozzi, McCann's publicist for over 15 years.

*LBN-HISTORICAL COMMENTARY by Anna Quindlen:  Don't ever confuse the two, your life and your work. That's what I have to say. The second is only a part of the first.

*LBN-VIDEO LINK: Dr. Phil Embarrasses Spoiled Rich Girl —   https://youtu.be/LAjZSwa4DCQ

*LBN-A DIFFERENT VIEW:…
*LBN-OVERHEARD:   ***Oscar-winning actor Geoffrey Rush has become virtually housebound, barely eats and wakes each morning with a "terrible sense of dread" since a Sydney newspaper alleged inappropriate behavior toward an actress, his lawyer swore in an affidavit. Lawyer Nicholas Pullen's affidavit submitted to the Australian Federal Court in Sydney on Monday said the 66-year-old Australian actor had suffered "tremendous emotional and social hardship" since The Daily Telegraph accused him in December of inappropriate behavior toward actress Eryn Jean Norvill during the Sydney Theatre Company's production of "King Lear" in 2015. Rush has denied the allegation. He is suing the newspaper over the articles, which he says portray him as a pervert and sexual predator. Details of the alleged behavior remain vague. Rush "suffers lack of sleep and anxiety requiring medication" and believes his worth to the entertainment industry "is now irreparably damaged," his lawyer wrote.   **While there are rumors Blake Lively and husband Ryan Reynolds are on the rocks, sources tell us the couple's not only fine, they're looking forward to expanding their family. They have two kids, daughters James, 3, and Ines, 1. An insider says: "They are planning on having more kids, but they may have to wait another year due to busy work schedules."

LBN E-Lert Edited By Dan Gaylord