*MAKE UP YOUR OWN (DAMN) MIND – READ LBN
*Russia May Have Tampered With Chemical Attack Site, Says U.S. Envoy
Russia gained access and may have tampered with the site of the chemical-weapons attack in Syria that triggered last week's airstrikes against the country, a senior U.S. envoy claimed early Monday. Ambassador Kenneth Ward, U.S. envoy to the Organization for the Prohibition of Chemical Weapons, warned other representatives of the global watchdog group at a closed-door meeting that he suspected Russia had attempted to hide evidence for the attack that killed more than 70. "It is long overdue that this council condemns the Syrian government for its reign of chemical terror and demands international accountability for those responsible for these heinous acts," said Ward, in comments obtained by Reuters. "It is our understanding the Russians may have visited the attack site. It is our concern that they may have tampered with it with the intent of thwarting the efforts of the OPCW Fact-Finding Mission to conduct an effective investigation." The OPCW said Monday that Russia and Syria are blocking inspectors' access to the site of the suspected chemical attack, and Russia's foreign minister Sergei Lavrov told the BBC: "I can guarantee that Russia has not tampered with the site."

*7 Dead, 17 Injured in Fights at South Carolina Prison
Seven inmates have died and 17 are injured after fights broke out in a maximum-security prison in South Carolina. The brawl started at the Lee Correctional Institution at around 7 p.m.Sunday, prisons spokesman Jeff Taillon said. He said State Law Enforcement Division agents helped secure the prison at around 3 a.m. Monday. The South Carolina Department of Corrections confirmed seven fatalities. The facility in Bishopville holds about 1,500 inmates, including some of South Carolina's most violent convicts. The local fire rescue service posted on Facebook: "Lee County Fire/Rescue assisted With a Mass Causality Incident at Lee Correctional. Mutual Aid was received from Florence County EMS, Kershaw County EMS, Darlington County EMS, Lexington County EMS and Hartsville Rescue. Assistance was also received from Med One a private ambulance service." No officers are believed to have been harmed.

*Kellyanne Conway: I Was Just Joking When I Said James Comey 'Swung an Election'
In an interview with Good Morning America Monday, senior White House adviser Kellyanne Conway turned heads when she said former FBI Director James Comey "swung an election" with the actions he took in 2016. The remarks appeared to undercut a main talking point pushed by Conway's boss, President Donald Trump, that Hillary Clinton lost on her own incompetence as a candidate. And moments after the interview aired, Conway told The Daily Beast that she was being tongue-in-cheek. "I rolled my eyes and said 'Really, this guy swung an election?' It was sarcastic," she said. Elsewhere in the interview, Conway accused Comey of being motivated by politics and love of power. She said he "struggled to answer basic questions and he looked a little shaky" in the 20/20 interview pegged to his new book, A Higher Loyalty. When George Stephanopoulos told Conway that Comey took Trump's comment calling Michael Flynn "a good guy" to be "directions" to drop the investigation, she replied that Comey did nothing about it. "What did he do with it? Did he run out and tell the attorney general, 'Please come in here, I feel uncomfortable?'" Conway said. "This man loved being in the proximity of power… until he got fired and wrote a book." When asked if she knew what President Trump thought of the interview, she said: "The president is very confounded that this person is always able to divert the spotlight to him… He was a very deft way of making things about him."

*Russia Denies Watchdog Access to Syria Chemical-Attack Site
Russia has claimed chemical-weapons inspectors cannot access the site of a suspected attack in Syria without a United Nations permit, delaying efforts to establish what happened in Douma last weekend. The suspected chemical attack was the catalyst for U.S. and allies' airstrikes in the country last week—which Russia also blamed for the delay in inspectors gaining access to the site. A team from the Organization for the Prohibition of Chemical Weapons [OPCW] arrived in Syria shortly before the airstrikes early Saturday and has met with Syrian officials, but has yet to visit the town at the center of the controversy. "It is the lack of approval by the U.N. Department for Safety and Security for OPCW experts to visit the site in Douma that is the problem," Russian Deputy Foreign Minister Sergei Ryabkov said Monday. He added: "As far as I understand what is hampering a speedy resolution of this problem is the consequences of the illegal, unlawful military action that Great Britain and other countries conducted on Saturday." The OPCW's U.S. envoy has expressed fears that Russia is attempted to tamper with the site of the alleged attack ahead of the inspection.

*Protesters Take Over Philly Starbucks After Viral Arrests
About two dozen protesters on Monday took over a Philadelphia Starbucks where two black men were arrested last week after a store worker accused them of trespassing. "We don't want this Starbucks to make any money today. That's our goal," protest organizer Abdul-Aliy Muhammad told WPVI. Protesters crowded into the Starbucks at 7:30 a.m., chanting, "A whole lot of racism, a whole lot of crap, Starbucks coffee is anti-black." Camille Hymes, a regional vice president of Starbucks, was shouted down by demonstrators after attempting to speak with them. Protests also occurred Sunday, with demonstrators demanding that the store manager be fired. The two men, who were reportedly waiting for a third man to meet them at the shop, were arrested when an employee called police, alleging they were both "trespassing." The Philadelphia Police Department claims their officers "did absolutely nothing wrong" and the two men were released from custody Fridaymorning. Starbucks' CEO apologized for the incident in a video released Saturday, saying "the call to the Philadelphia Police Department was wrong."

*Pence's Pick for National Security Adviser Quits After Trump Objection
Vice President Mike Pence's pick for national security adviser has withdrawn after President Trump made clear that he was against the appointment that created "a big damn mess" in the Republican Party. News of Jon Lerner's hiring caused inevitable tension in the administration because the president believed he was a "Never Trump" campaigner—he is known to have crafted attack ads for the Club for Growth's multimillion-dollar anti-Trump campaign during the GOP presidential primaries. On Sunday, Axios reported Trump sought to block Lerner's appointment and, later that day, Pence's press secretary confirmed Lerner had withdrawn from taking on the role. "Tonight Jon informed the vice president that he was withdrawing from coming on board as national security adviser and the vice president accepted his decision," Alyssa Farah said in a statement. "Vice President Pence holds Jon Lerner in the highest regard and expressed his deep gratitude for Jon's willingness to consider joining our team."

*Rod Blagojevich's Appeal Rejected by Supreme Court Again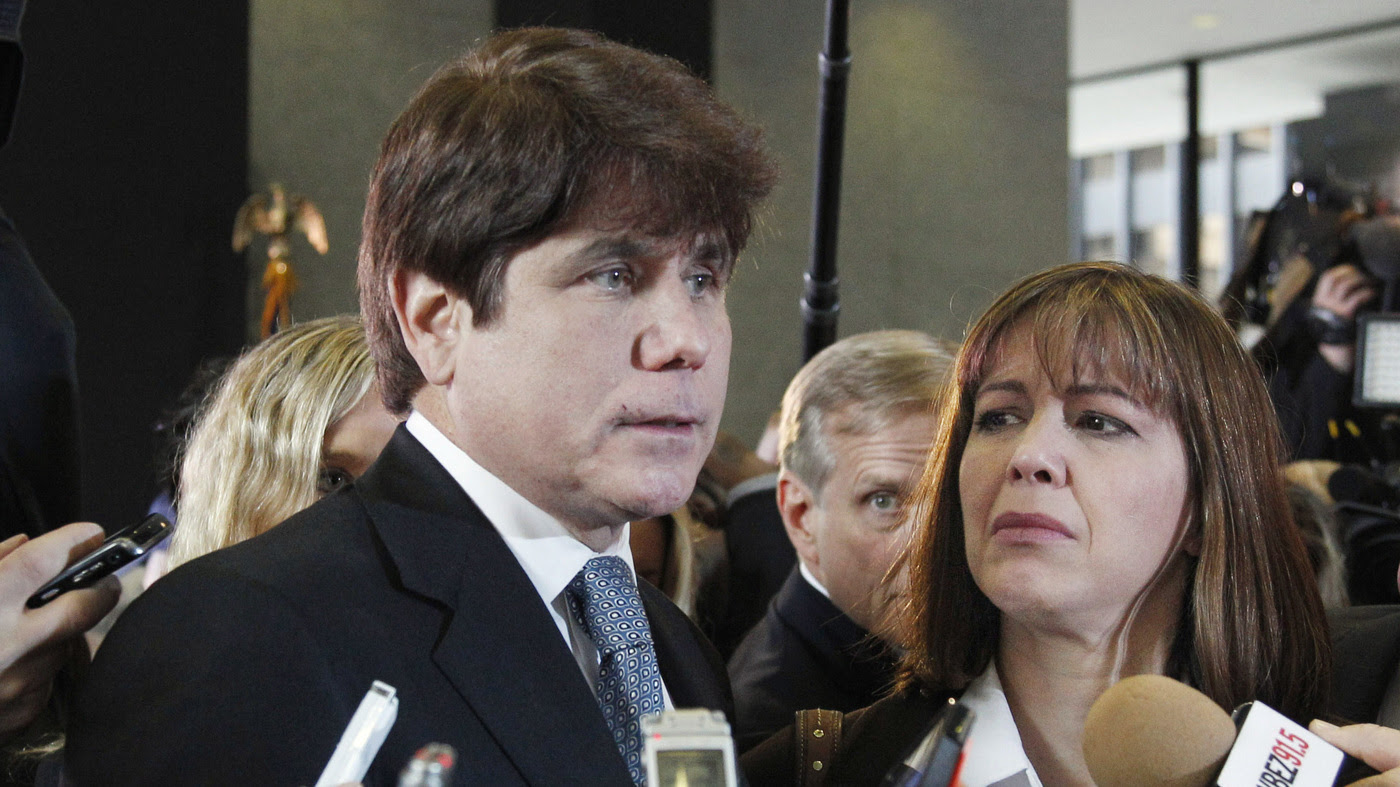 The U.S. Supreme Court has again rejected former Illinois Gov.Rod Blagojevich's appeal of his 14-year prison sentence on corruption charges, the Chicago Tribune reported. His lawyers attempted to argue that the line between illegal and legal political fundraising is "blurry." Blagojevich is set to be released in 2024 after being convicted of extorting a children's hospital for contributions and seeking to trade an appointment to the Senate seat Barack Obama vacated when he was elected president for campaign cash. He appealed his sentence in 2016, but it was also rejected. Blagojevich's last hope is a pardon or commutation from President Trump, who has expressed empathy toward the former governor. Trump told Forbes in 2011 that he "felt bad for him and his family," and said the situation is a "tragedy."

*LBN-SITE OF THE DAY:    
US Census Bureau: American FactFinder
American FactFinder is your source for population, housing, economic and geographic information. Find popular facts (population, income, etc.) and frequently requested data about your community.

*LBN-VIDEO LINK: Meet the Parents Cold Open – SNL- https://www.youtube.com/watch?v=kXIF2FQpgjM

*LBN-INVESTIGATES: On July 3, 1776, John Adams wrote his wife, Abigail, that he thought fireworks should be used to celebrate America's independence from England. Americans have been celebrating their independence with fireworks ever since
*LBN-VIDEO LINK: Movie Accent Expert Breaks Down 32 Actors' Accents – https://youtu.be/NvDvESEXcgE

*"Tell YOUR Story" – "The Best Promotional Deal On The Web" 
Now YOU can tell YOUR unique story in the world-famous LBN E-Lert – www.LBNElert.com – and communicate directly with LBN readers in all 50 of the United States and 26 foreign countries.
Amazing coverage with YOUR story, YOUR headline, YOUR photo and YOUR website. And then, of course, you can share this LBN story on all YOUR Social Media! And it's really easy to do. Simply send your story (not to exceed 250 words) including a photo and link to: LBNElert@TimeWire.net. We will approve and run.
The cost is a mere $250 payable via PayPal or credit card. This is (by-far) one of the best deals in the world of digital promotion and only available to LBN subscribers.

*LBN-A DIFFERENT VIEW
LBN E-Lert Edited By Dan Gaylord