*LBN-INTEL FOR INFLUENCERS:
 Did you know that 
LBN
 is read by 12 members of the 
White House
 staff, 3 
Nobel Prize 
winners, over 100 
Academy Award
 winners, 6 
U.S. Senators
, and over 300 
Grammy Award
 winners?
*Trump on North Korea: 'We're Talking to Them Now':
President Donald Trump told reporters Friday morning that the White House is "talking to" North Korea, one day after he canceled the June 12 summit with Kim Jong Un in Singapore. "We'll see what happens, we're talking to them now, it was a very nice statement they put out we'll see what happens," Trump said before boarding Marine One. "It could even be the 12th, we're talking to them now, They very much want to do it, we'd like to do it. We're going to see what happens." When asked if he thought North Korea was "playing games," he replied, "Everybody plays games. You know that better than anybody," according to the White House pool report. Trump cancelled the Singapore summit in a letter Thursday, saying it was "inappropriate" due to the "anger and open hostility displayed" by the North Koreans.
*Harvey Weinstein Arrested and Handcuffed in New York:
Harvey Weinstein turned himself in to New York City detectives and was arrested on Friday on charges that he raped one woman and forced another to perform oral sex, a watershed in a monthslong sex crimes investigation. Around7:30 a.m., Mr. Weinstein walked into a police station house in Lower Manhattan, flanked by several sex crimes detectives. Toting three large books under his right arm, he looked up without saying a word as a crush of reporters and onlookers yelled, "Harvey!" With camera shutters clicking and reporters shouting questions, the scene was a mirror image of the red carpets where Mr. Weinstein presided for decades as a movie mogul and king of Hollywood.

*Nebraska Fentanyl Bust Confiscates Enough to Kill 26 Million:
Nebraska State Patrol seized 118 pounds of fentanyl, enough to kill 26 million people, from what was described as a suspicious looking semi-truck, authorities said at a press conference Thursday. The amount of fentanyl picked up made the bust one of the largest ever in the U.S., the Drug Enforcement Administration said. The truck was reported to be moving in the shoulder lane and troopers became suspicious. When they searched the truck, they found the drugs in a hidden compartment. At first, the troopers thought the majority of the drugs were cocaine, but found upon further testing that it was all fentanyl, and was valued at around $20 million. According to a report from JAMA, fentanyl-related deaths have more than tripled between 2010 and 2016.

*Report: Russian Facebook Ads Targeted Hispanics After Trump Win:
Russian operatives bought dozens of Facebook ads in the wake of Donald Trump's 2016 election victory that directly targeted America's Hispanic community and sought to inflame racial tensions. Ads released by House Democrats this month showed Russian operatives focused on race during the presidential election, but an analysis from USA Today shows, in the first half of 2017, Facebook pages set up by a Russian propaganda operation started pushing ads on both sides of the immigration debate to set them against each other. "One set of ads targeted users who had shown interest in Hispanic and Latino culture with pro-immigration messages," said the report. "Another set zeroed in on users whose views aligned with Trump on immigration and deportation." Propaganda expert James Ludes explained: "The Russians don't really care what the policy is; they care about the divisiveness that the issue itself engenders. They want to amp up the divisiveness and give it as loud a voice as they possibly can."

*THINK FREELY – READ LBN: Now you can invite your friends, family, and associates (if they've got the guts) by telling them to go to www.LBNElert.com
*Daniel Craig Confirms He Will Return as James Bond:
Daniel Craig has confirmed he will reprise the role of James Bond in the next movie despite previously saying he'd rather "slash [his] wrists" than play the British spy again. It's also been confirmed that Oscar-winning Danny Boyle will direct the 25th Bond movie, set to be released in the fall of 2019. EON Productions' Michael G Wilson and Barbara Broccoli toldDeadline: "We are delighted to announce that the exceptionally talented Danny Boyle will be directing Daniel Craig in his fifth outing as James Bond in the 25th installment of the franchise. We will begin shooting Bond 25 at Pinewood Studios in December with our partners at MGM and thrilled that Universalwill be our international distributor." Craig said in 2015: "If I did another Bond movie, it would only be for the money."

*Deadbeat son evicted from parents' home says he's too broke to move:
The unemployed millennial who's been ordered to pack up his belongings and vamoose from his parents' home after they sued him says there's one problem — he can't afford moving boxes. Freeloader Michael Rotondo, 30, was ordered by anOnondaga County judge to get out of the house in upstate Camillus by noon June 1. His parents, Mark and Christina Rotondo, lowered the boom on their deadbeat son, who has been living with them rent-free for the past eight years, by suing him. Michael, who has a young son, told The New York Postthis week that he wanted three months to move out — or he'd appeal the judge's ruling. But he cited a practical matter that he said prevents him from moving out. "Mostly, I need to start packing my boxes so I can move," he told Syracuse.com. "But I have to pay for the boxes, which might be a problem." Rotondo said he understands that if he fails to obey the court order, Onondaga County sheriff's deputies could forcibly remove him.

*LBN-SEE IT:  ***President Trump, with Sylvester Stalloneand former and current boxers in attendance, signed a posthumous pardon for Jack Johnson on Thursday.
*LBN-COMMENTARY by Dara Horn (Ms. Horn is a novelist and New Jersey native): There is something very eerie about reading fiction and realizing that you are ostensibly reading about yourself. I was 15 when I read the title novella of Philip Roth's first book, "Goodbye, Columbus," handed to me by a relative who informed me that it was "about our town." It was. Published in 1959, the story is a brief romance between a poor Jewish boy from gritty Newark, my mother's and grandparents' hometown, and a rich Jewish girl from leafy and affluent Short Hills, N.J., my own. The town, still leafy and affluent, felt familiar. What didn't feel familiar was Brenda Patimkin, the Newark narrator's love interest. Vain and vapid, Brenda, whose striving parents were among the first Jews in exclusive Short Hills, was the sort who had her nose "fixed" to fit in with herHarvard classmates. I read that and laughed. I went to Brenda Patimkin's public high school — which by the time I graduated in 1995 felt nearly as Jewish as Roth's Newark. Harvard was where I learned Yiddish. These twists of fate tell a familiar story of an immigrant community's path to the American mainstream. But for my family, the work of Philip Roth, who died on Tuesdayafter receiving every literary accolade short of the Nobel Prize, was intimate and personal. Every restaurant, synagogue and cemetery in his books was a real location in my family's life. So how could this Jewish girl from Short Hills, and the many others like her who populate Roth's books, feel so unfamiliar? Despite the years that divided us, wasn't Brenda supposed to be a girl like … me?

*LBN-COMMENTARY by David Brooks: Americans have always had a tremendous capacity for fantasy. Jay Gatsby is a classic American hero because he constructed a fantasy version of himself and then attempted to live it. John Wayneconstructed a fantasy version of the American West, which a lot of people still try to imitate. As Kurt Andersen writes in his book "Fantasyland," for roughly three centuries America's fantasist and realist impulses existed in rough balance. But now fantasy seems to be sweeping the field. I'd say the crucial pivot was in the early 1960s. Hugh Hefner created a fantasy version of masculinity. Ken Kesey created a fantasy image of an acid-dripping New Age. The two great writers who died this month tracked the explosion of fantastical thinking. In 1961 Philip Roth wrote an essay for Commentary called "Writing American Fiction," in which he endorsed Benjamin DeMott's observation that America was then experiencing a "universal descent into unreality." Roth would go on to make the most of it. "Making fake biography, false history, concocting a half imaginary existence out of the actual drama of my life is my life," he toldThe Paris Review.

*LBN-VIDEO LINK: Emotional Resiliency & Mental Toughness – https://youtu.be/Lsd5oDUpDjc

*LBN-R.I.P.:   ***Elizabeth Sung, the veteran TV and film actress who starred in "The Young and the Restless" soap opera, died Tuesday. She was 63. Sung was well-known to fans as Luan Violen Abbott, owner of the Saigon Shack restaurant, SoapHub reported. She appeared in the long-running soap series from 1994 to 1996, Soaps.com reported.   ***Faith Whittlesey, who was the highest-ranking woman on the Reagan White House staff during her time there and who helped lay the foundation for the religious right's enduring allegiance to the Republican Party, died on Monday at her home in Washington. She was 79. The cause was liver cancer, her son William Whittlesey said.
*LBN-NOTICED:   ***Lady Gaga is the cure for a long week. An attendee said on Friday that the "Million Reasons" songstress put on an impromptu show at the Rose Bar at Gramercy Park Hotel in NYC on Thursday night. "First she came and was having drinks with friends and there was a five-piece jazz band playing in front of the fireplace," the insider told us. "She got up and did about three or four songs."   ***Bradley Cooper and Irina Shayk attempted to slip in a side door unnoticed to a Cinema Society screening in NYC of "Solo: A Star Wars Story." They chatted with guests Tiffany Haddishand Ali Hewson before the lights dimmed. Later the film's starsAlden Ehrenreich, Donald Glover and Emilia Clarke hit Le Bain until almost 1 a.m. Also at the after-party were Brian d'Arcy James, Michael Kenneth Williams, David Lauren andLauren Bush, Zadie Smith, and Zazie Beetz.

*LBN-VIDEO LINK: Warren Buffett lives in a modest $652K house — https://youtu.be/PzFEs_9eNsU

*LBN-SITE OF THE DAY:
Confrontingpoverty.com is a poverty risk calculator. Have you ever wondered what your risk of poverty might be in the future? Use this interactive tool to estimate your personal risk and compare it to other Americans.

*LBN-A DIFFERENT VIEW:….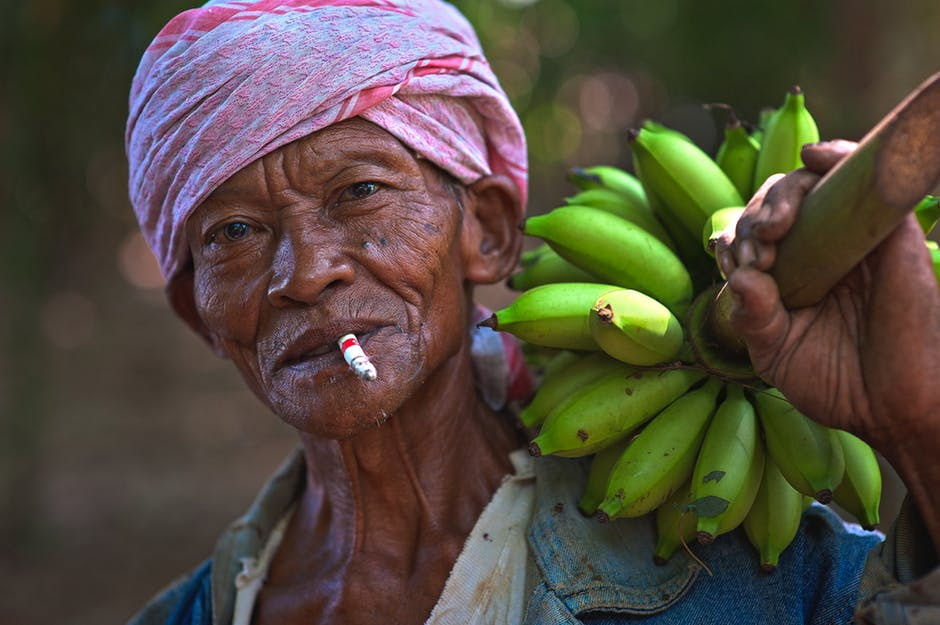 LBN E-Lert Edited By Renee Preston