*Dimitrios Pagourtzis Reportedly ID'd as Santa Fe, Texas Shooting Suspect:
Dimitrios Pagourtzis, 17, was identified by law-enforcement officials to CBS News as the suspected gunman who killed at least eight people at Santa Fe High School in Texas on Friday. Students described the suspect as a fellow student. Explosive devices were left at the school, Galveston County's sheriff told reporters. Authorities were reportedly searching his residence after the shooting.
*Parkland Parents and Kids React to Texas School Shooting: 'We Cannot Let This Continue':
Survivors of the mass shooting at Florida's Stoneman Douglas High School in February and the leaders for the March for Our Lives movement took to Twitter to voice their outrage about Friday morning's fatal shooting at Santa Fe High School in Texas. "Get ready for two weeks of media coverage of politicians acting like they give a shit when in reality they just want to boost their approval ratings before midterms," David Hogg, arguably the most prominent Parkland survivor, said in a statement. "I should be celebrating my last day of high school, but instead my heart is broken to hear of the tragedy at Santa Fe," Stoneman Douglas student Delaney Tarr wrote. "We cannot let this continue to be the norm. We cannot." Another survivor, Cameron Kasky, shot back at President Donald Trump's terse tweet about the shooting, writing that he was "treating it like a sports game" and calling him a "sick bastard." David Hogg tweeted, "We are fighting for you," and Fred Guttenberg, father of a Parkland victim, said, "we need action and we need it now." Some Santa Fe students also participated in the national school walkout against gun violence in April after the Parkland shooting and the March for Our Lives rally.

*Trump to Propose Sweeping New Abortion Restrictions:
The Trump administration is expected to announce major new restrictions on abortion on Friday, The New York Times reports. The new White House policy will ban Planned Parenthood and other facilities that receive federal funds from "providing or mentioning abortions," according to the Times. President Donald Trump won the 2016 presidential election in part due to the widespread support he got from evangelical and socially conservative voters. Currently, Planned Parenthood is unable to use federal funds directly for abortions.
*Chinese Gov't Concerned About Sex-Abuse Allegations Against USC Doctor: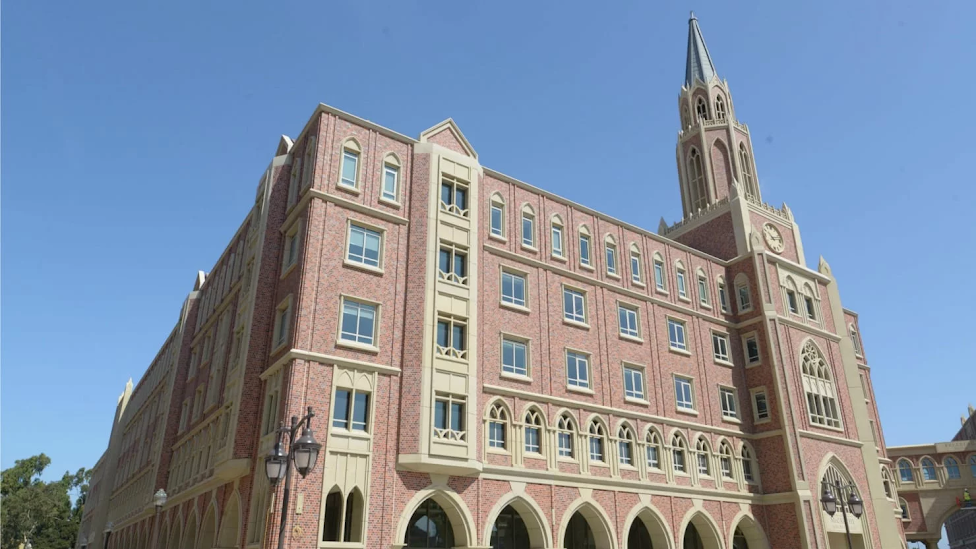 The Chinese government expressed "concerns" after the University of Southern California admitted that a campus gynecologist continued working at the school despite allegations of sexual misconduct, according to The New York Times. The doctor allegedly seemed to target "students from China," according to the report. In a statement, the Chinese Consulate General in Los Angeles asked that USC "deal with the case in a serious manner, conduct an immediate investigation and take concrete measures to protect the Chinese students and scholars on campus from being harmed." Medical staff at the university made reports about George Tyndall over the years, alleging that he "inappropriately touched students during pelvic exams and made sexual and offensive comments about their bodies." USC forced Tyndall to step down in 2016, but "did not report the accusations to the California Medical Board" and deemed the findings to be a "personnel matter" that did not need to be reported. After USC sent out an email to students and alumni about Tyndall, officials say they received "85 complaints" about him by lateWednesday.

*50 Cent Sued Over 'Revenge Porn' Claims:
Rapper 50 Cent is being sued over allegations that he posted "revenge porn" of Love and Hip Hop: Hollywood star Teairra Mari, according to USA Today. During a Thursday press conference with attorney Lisa Bloom, Mari explained that her ex-boyfriend, actor Akbar Abdul-Ahad, posted a "sex tape and an obscene photo" of her on her own Instagram account in an attempt to "humiliate" her. When the posts on her account were taken down for being inappropriate, she claims Abdul-Ahad's "good friend" 50 Cent then posted a "sexually explicit photo of her" on his account, which has over 18 million followers. "Apparently, 50 Cent's misogyny and ego is so inflated that he still needs to be schooled that the law applies to him, just like everyone else," Bloom said during the press conference. 50 Cent responded to the claims by posting a photo on his Instagram with lawyer Gloria Allred, the caption reading: "Oh Lisa stop, don't make me tell your mom." Mari also jabbed back with her own Instagram post, saying that she is in "pursuit of justice" against revenge porn.

*Hawaii's Kilauea Volcano Erupts, Sending Plume of Ash 30,000 Feet Into Sky:
Hawaii's Kilauea volcano erupted on Thursday, after a week of lava-spewing fissures causing evacuations and an enormous ash plume developing over the volcano. The eruption sent a plume of ash and smoke 30,000 into the sky. The most immediate concern seems to be the volcanic ash left on the island, which can make roads "extremely slippery" and cause "conditions of poor visibility," according to The Huffington Post. The U.S. Geological Survey also warned that "volcanic ash can disrupt downwind populations by causing breathing problems, impacting water quality, clogging air filters, shorting out power systems and making transportation difficult." The agency advised residents to seal open doors and windows, seal open water sources, and avoid going outside. After the eruption, USGA said the ash plume rose from 12,000 feet to 30,000 feet. The prolonged volcanic activity, which started on May 3, has destroyed 37 homes and has forced about 2,000 residents to evacuate.

*Kushners and Qatari-Linked Company Near Deal for NYC Tower:
The real estate company owned by White House advisorJared Kushner's family is close to "receiving a bailout" for their troubled 666 Fifth Avenue tower in New York City from a company with ties to the Qatari government, according to The New York Times. Jared's father, Charles Kushner, is reportedly in "advanced talks" with Brookfield Properties—a Canadian company whose second-largest shareholder is theQatar Investment Authority—over "a partnership to take control" of the property. The Kushners bought the building 11 years ago for $1.8 billion, a record in New York City, but it now only generates "about half its annual mortgage payment." Although Jared Kushner has divested from the family business, his work in the White House focuses on the Middle East, and he reportedly lost his high-level security clearance because of concerns that another nation could "gain influence with the White House by doing business with the Kushner Companies."

*Bill Gates- Trump Didn't Know the Difference Between HIV and HPV:
Bill Gates told an audience recently that President Donald Trump did not seem to know the difference between HIV andHPV. Gates made the remarks shortly after meeting with the president. "He wanted to know if there was a difference between HIV and HPV. So I was able to explain that those are rarely confused with each other," Gates said in a video clip obtained by MSNBC's All In. HIV is the human immunodeficiency virus that affects the immune system and can lead to AIDS, while HPV is the human papillomavirus, a common sexually transmitted infection that is mostly harmless.

*Paul Manafort's Former Son-in-Law to Cooperate With Feds:
Paul Manafort's former son-in-law will reportedly cooperate with federal investigators and has cut a plea deal. According to Reuters, Jeffrey Yohai, who was previously married to Manafort's daughter, could be asked to assist with special counsel Robert Mueller's prosecution of Manafort, the formerTrump campaign manager. Manafort has pleaded not guilty to the plethora of charges against him, and continues to fight the special counsel in court.

*LBN- INTEL FOR INFLUENCERS: Did you know that LBN is read by 12 members of the White House staff, 3 Nobel Prize winners, over 100 Academy Award winners, 6 U.S. Senators, and over 300 Grammy Award winners? www.LBNElert.com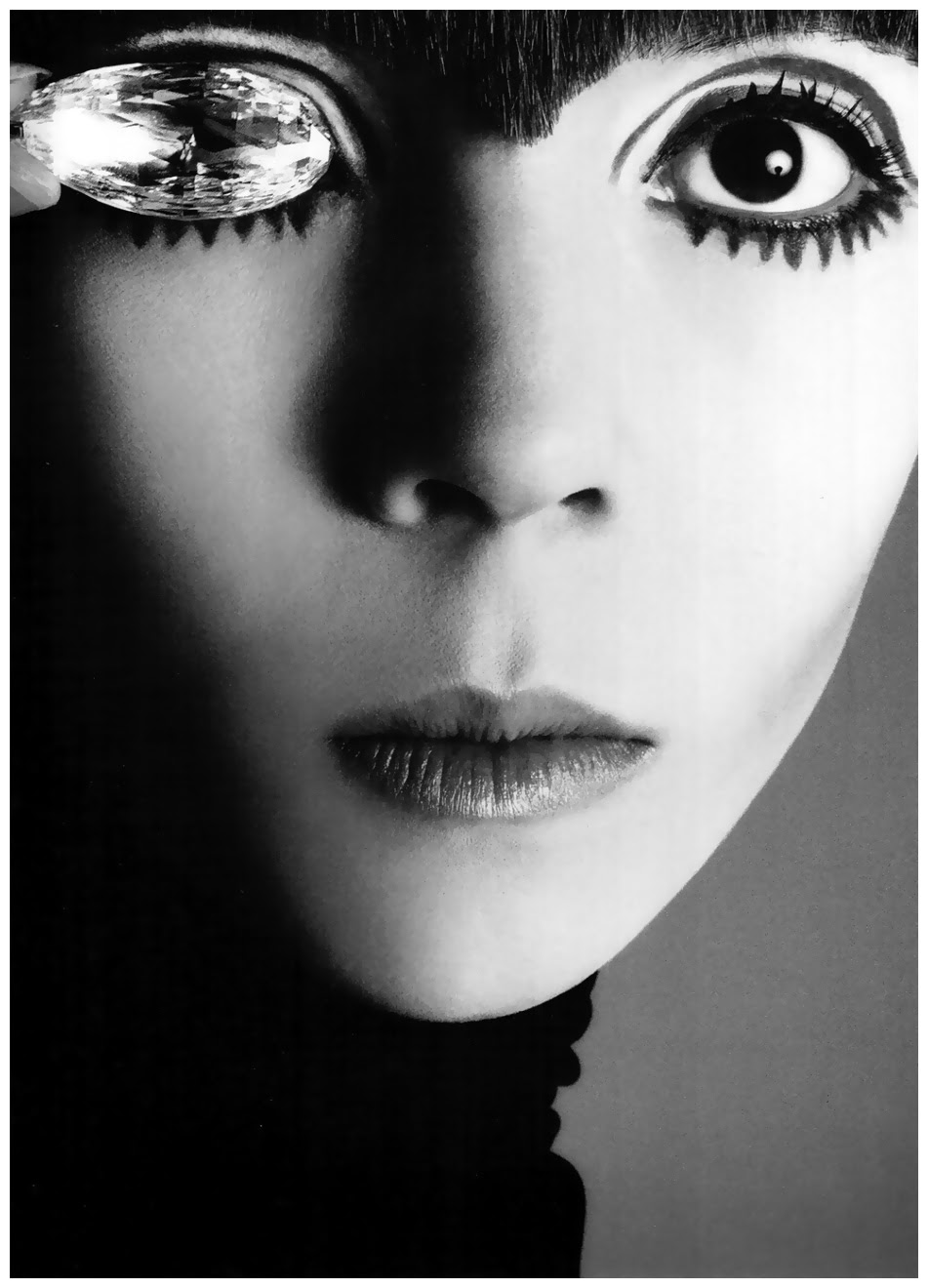 *LBN-VIDEO LINK: THE BEST OF "WITHOUT NOTES" TV'S REVEALING INTERVIEW SHOW —- Without Notes, Episode 1 with Chris Voss– a former FBI Interrogator/Chief International Hostage and Kidnapping Negotiator, member of the New York City Joint Terrorist Task Force, and the CEO of Blackswan Group.
https://www.youtube.com/watch?v=7pYH0nxPCQI

*LBN- INVESTIGATES: Hippos
1. Hippos can't swim or float! They walk or stand on surfaces below the water like sandbanks. Even so, they spend most of the day in water to protect their sensitive skin from the sun.
2. They secrete an oily red substance that acts as a moisturiser, sunblock and protects them from germs. This also makes them look like they are sweating blood.
3. Although hippos can hold their breath for approximately seven minutes, most adult hippos resurface every three to five minutes to breathe. This is an automatic process – even sleeping hippo surface to breathe without waking.
4. Hippos can close their nostrils and ears to prevent water from entering. This is why hippo calves can suckle on land or underwater.
5. An open mouth is not a yawn but rather assign to warn you off. You will only see hippo 'yawning' while in the water because they are only territorial while in the water. You will also hear them 'honking' and 'grunting' which how they mark their territory.
6. A hippo can live for up to 40 years.
7. Hippos usually come out of the water for four to five hours at night to graze and can cover up to 10km in this time. Their diet consists of grass and they graze using muscular lips.
8. The hippo is considered one of the most dangerous animals in Africa and it is highly aggressive, particularly if you get between it and the water. Their canine teeth (sharp teeth) are used for fighting.
9. The hippo's closest living relatives are whales and porpoises.
10. The hippopotamus is the third largest land mammal after the elephant and white rhino.

*LBN- QUOTE by Elon Musk: "It's OK to have your eggs in one basket as long as you control what happens to that basket."

*LBN- TODAY'S FAMOUS BIRTHDAY: Tina Fey (May 18, 1970)
Comedienne, actress, writer, and producer who became the first female head writer at Saturday Night Live and achieved phenomenal success as creator and lead actress on the hitNBC series 30 Rock.

*LBN- TODAY IN HISTORY: On May 18, 1860, the Republican Party nominates Abraham Lincoln for president.
*LBN- ENTERTAINMENT NEWS: Ex-Playboy Playmate Took Son in Fatal Jump at Midtown New York Hotel
Former Playboy Playmate Stephanie Adams jumped with her 7-year old son from a penthouse-floor window of a Midtown hotel in New York City Friday morning. The New York Post reports Adams leapt from a window at around 8:15 a.m. at the Gotham Hotel, and both were pronounced dead at the scene, sources said. Adams was reported to be in a "fierce court battle" with her estranged husband, Charles Nicolai, over the child, Vincent. The Post reported that Adams was recently ordered by Nicolai's lawyers to turn over Vincent's passport. A source also told the newspaper in March that handovers for visitation rights would happen at the First Precinct in Tribeca to ensure "no violence takes place."

*LBN- REPORTS: Prince Charles Will Walk Down the Aisle With Meghan Markle
Prince Charles has come to the rescue after Meghan Markle's dad confirmed he won't be able to walk his daughter down the aisle. Kensington Palace announced Charles will accompany his future daughter-in law when she gets married to Prince Harry this Saturday. A statement said Markle personally asked Charles to walk her down the aisle after her dad's heart surgery prevented him from making the wedding at St. George's Chapel in Windsor. "The Prince of Wales [Charles] is pleased to be able to welcome Ms Markle to the Royal Family in this way," read the statement. It's also been confirmed that Prince Harry's grandfather, Prince Philip, who has been recovering from a hip operation, will be able to attend the wedding.

*LBN- SITE OF THE DAY:    
In one of the most anticipated royal celebrations of the year,CBS News will bring extensive and live coverage of the royal wedding between Prince Harry and American actress Meghan Markle starting at 4 a.m. ET (9 a.m. GMT) on Saturday, May 19. "CBS This Morning" co-host Gayle King and "Entertainment Tonight" co-host Kevin Frazier will anchor the coverage from Windsor Castle. The coverage will be televised and streamed live on CBSN.

*LBN- A DIFFERENT VIEW:….
*LBN-  INVESTIGATES: Ridiculous US laws still in effect today
1. If you cut down a cactus, you could be sentenced to 25 years in prison. (Arizona)
2. Policemen are allowed to bite a dog if they think it will calm the dog down. (Paulding, Ohio)
3. It's illegal to sell your eyeballs. (Texas)
4. It's against the law to sing off-key. (North Carolina)
5. You are not allowed to eat fried chicken any other way than using your hands .(Gainesville, Georgia)
6. Marriage between cousins is against the law only if they are younger than 65. (Utah)
7. You may not take a picture of a rabbit from January to April without an official permit. (Wyoming)
8. It's illegal to attend a public event or use public transportwithin 4 hours of eating an onions or garlic. (Indiana)
9. It's illegal for a man to give his fiancé a box of candy that weighs more than 50 lbs. (22.5 kg) (Idaho)
10. You can be arrested or fined for harassing Bigfoot. (Washington)

LBN

 E-Lert Edited By Renee Preston