*Tillerson: 'Talks' but No Negotiations With Kim Jong Un
Secretary of State 
Rex Tillerson
 made clear Friday that 
Donald Trump
 will be holding "talks" and not "negotiations" with 
Kim Jong Un
, hours after the stunning announcement that the two leaders will meet. South Korean national-security adviser 
Chung Eui-Yong
 announced 
Thursday
 night that Trump had accepted the North Korean leader's invitation to hold a summit before the end of May. Tillerson elaborated to reporters in Djibouti early 
on Friday
: "President Trump has said for some time that he was open to talks and he would willingly meet with Kim when conditions were right. I think in the president's judgment that time has arrived now." Tillerson said Kim had changed his "posture in a fairly dramatic way" recently, which led to Trump deciding that it was time to meet the North Korean leader—and that the president made the decision himself. He said the meeting would take "some weeks" to arrange, adding: "Now it's a question of agreeing on the timing of the first meeting between the two of them."
*TERRIFYING – Parkland 911 Call: 'It's Mom. Can You Play Dead? I Need You to Play Dead'
Officials in Florida released 911 calls Thursday from the Parkland shooting, shedding light on what was happening when Nikolas Cruz started firing inside Marjory Stoneman Douglas High School. One 911 operator had contact with a student inside the building through a man and the student's mother. The man told the student inside, who was crouched in a classroom with another student, to be quiet and to keep "hiding behind the curtain or something." The man told the operator the student was hearing yelling in the hallway, and responded, "We don't know–here's a lot going on, just tell her to be quiet." The operator added, "Let her know she's doing good, just keep try to keep her calm. She's doing good. All police, we got extra units from other places in other cities coming." At one point, somebody had entered the room, and the mother interjected, saying "I love you! I love you! It's Mom… Can you hide from there? Can you play dead? Can you play dead? I need you to play dead." The police had entered the room, and were "escorting the students out of the classroom." Before hanging up the phone, the man thanked the operator and said, "I hope this turns out to be not as bad." The operator said, "Yes, I hope so, too."

*ALARMING Study: Fake News Spreads Faster Than Real News on Twitter
A new study conducted by researchers at the Massachusetts Institute of Technology has found that fake news stories spread much faster on Twitter than real news—and humans are to blame for their circulation, not bots. "I find it disturbing," Sinan Aral, who co-authored the study, told CNN. The study, which Aral conducted along with researchers Soroush Vosoughi and Deb Roy, was published by Science magazine Thursday and relied on 12 years of Twitter data. The main takeaway was that fake news stories "diffused significantly farther, faster, deeper, and more broadly than the truth in all categories of information," Aral said. True news stories took about six times longer to reach 1,500 people on Twitter than hoax stories, according to the study. The researchers initially thought bots might be to blame for the rapid spread of fake news, but they quickly found that even with bots removed from their analysis, hoaxes still spread at the same rate. They have called for more "large-scale research" into the propagation of fake news in order to come up with "potential cures."

*THINK FREELY – READ LBN: 84% of LBN daily readers in all 50 of the United States and 26 foreign countries feel LBN is "fearlessly independent" and "unbiased".
*U.S. Added 313K Jobs in February, Worker Pay Falls Back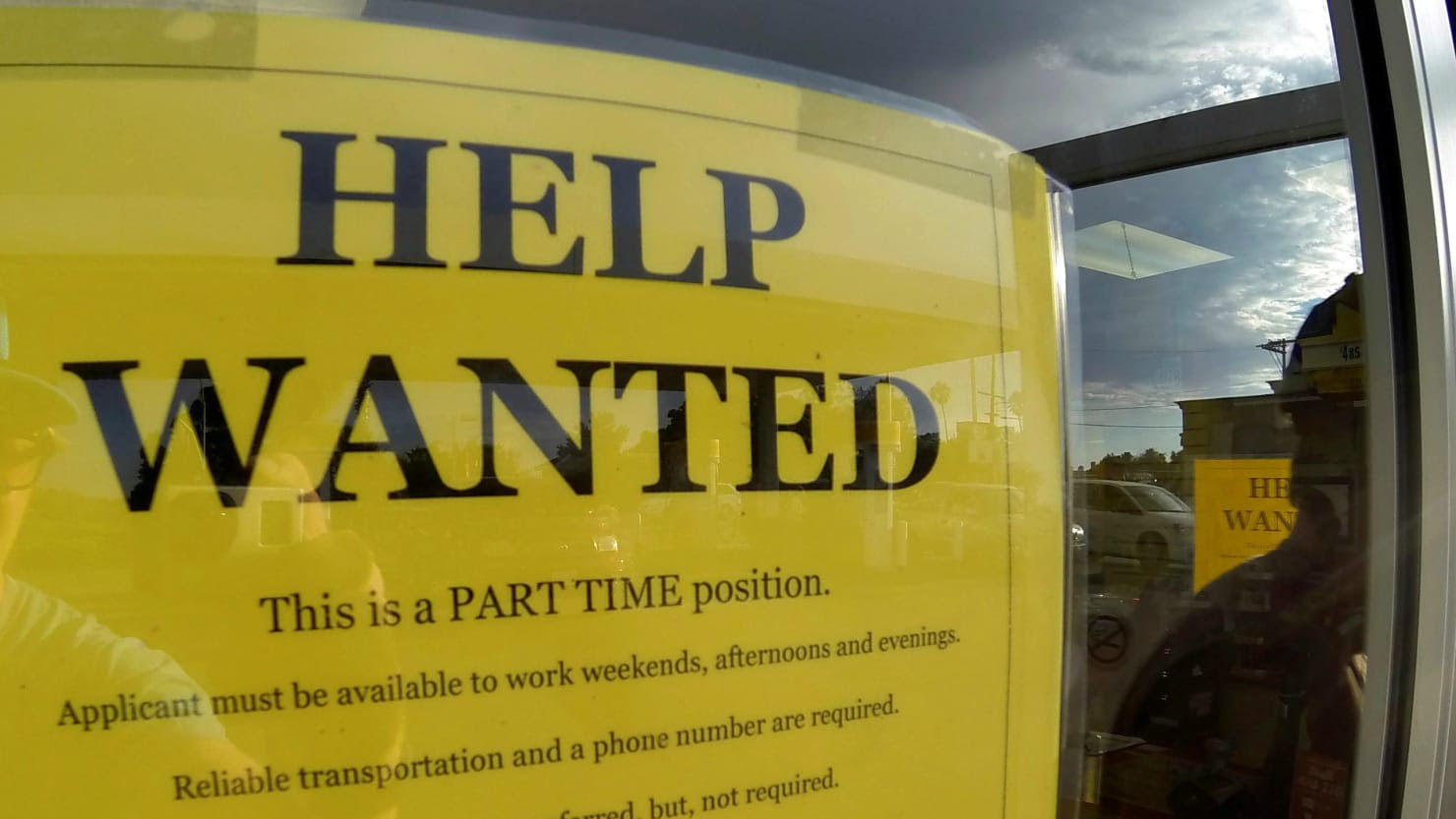 American employers hired 313,000 workers in February—the biggest monthly number since the summer of 2016, and more than economists expected. New figures out Friday from the Bureau of Labor Statistics also revised down the average hourly wage figure for January, to 2.6 percent from 2.8 percent. That perceived jump in worker pay spooked U.S. financial markets in early February, including the record 1,175-point drop in the Dow Jones Industrial Average. For February, average hourly pay stayed at 2.6 percent, and unemployment also held steady, at 4.1 percent.

*QUEEN OF THE RETURN – Serena Williams Wins First Match After Birth of Baby Girl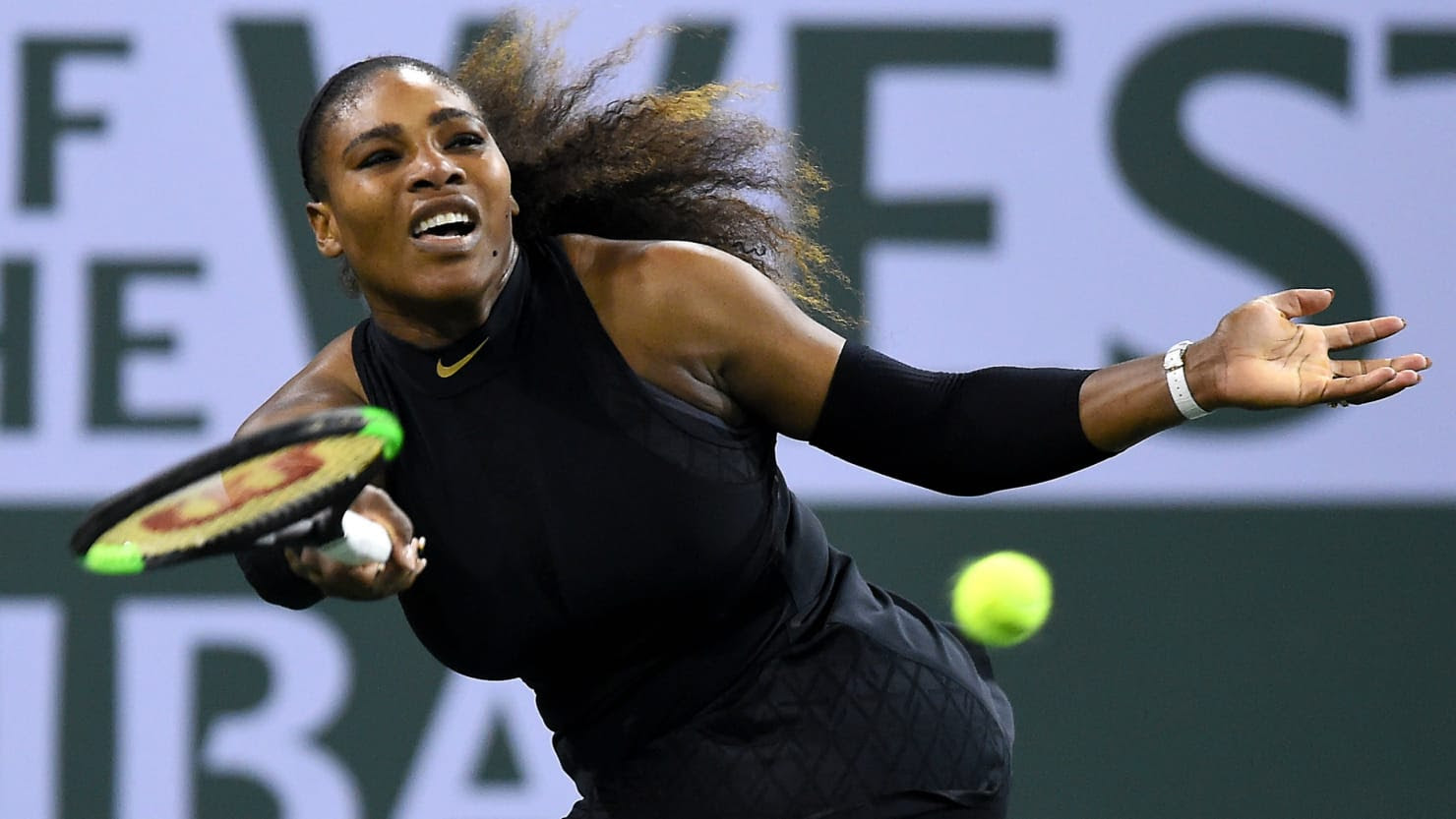 "I'm a little rusty but it doesn't matter," said Serena Williams after a straight-sets victory in her first WTA Tour match back since the birth of her baby girl. The former world No. 1 overcame Kazakhstan's Zarina Diyas with a 7-5 6-3 victory in her first match on the Tour since she won the 2017 Australian Open while pregnant. She gave birth to her daughter, Alexis Olympia, on Sept. 1 and suffered severe complications afterward. Writing for CNN last month, she said she "almost died" of a pulmonary embolism that blocked arteries in her lungs. The 23-time Grand Slam singles champion received a standing ovation when she walked onto the court at the BNP Paribas Open in Indian Wells, California, and her husband, Reddit co-founder Alexis Ohanian, was watching in the crowd. Speaking after her win over Diyas, Williams said: "It was incredible. It's been over a year and a kid later. I'm just out here on this journey doing the best I can."

*Disgraced school deputy gets caught lying about Florida massacre:
The disgraced Florida sheriff's deputy who explained his failure to act during the school massacre by saying he believed the shooter was outside actually radioed that gunfire was inside, according to a report. Scot Peterson, who resigned as school resource officer, also warned fellow cops to stay away from Marjory Stoneman Douglas High School as Nikolas Cruz fled after allegedly killing 17 people, the Miami Herald reported. "Do not approach the 12 or 1300 building, stay at least 500 feet away," Peterson said over the radio, according to internal radio dispatches released Thursday. Sheriff's office protocol calls for deputies to engage an active shooter until the threat is eliminated.

*LBN-MEDIA INSIDER:   ***Anderson Cooper has taped an interview with Stephanie Clifford, the adult film actress known as Stormy Daniels who alleged a sexual relationship withDonald Trump and is now suing the president. The interview will air on the CBS newsmagazine "60 Minutes," where Cooper is a regular contributor.  But the exact air date is unknown. A source involved in the taping said it will air "on a future episode." A "60 Minutes" spokesman declined to comment.   ***After being heavily criticized for her latest column, Bari Weiss can count New York Times reporter Jeremy Peters as a supporter of her work. In the closing moments of "Morning Joe"Thursday, Peters said he wasn't a fan of the growing rise of microaggressions on college campuses and said it was turning the next generation of Americans into wimps. "Just think about the way people on college campuses talk about speech, as a form of aggression," he said. "That term microaggression, that you are actually wounding someone. It's just — it's totally changed the way that we interact with one another and really I think made wusses out of our college kids."

*Dr. Srini Pillay, Best-Selling Author, Delves Into the "Thinking" Benefits of Doodling
Dr. Srini Pillay – Harvard Medical School Professor, Author, Psychiatrist, and Brain Researcher – suggests doodling is a healthy habit that can strengthen memory, relive stress, and improve focus. In a recent posting on Harvard Health publishing, Dr. Pillay breaks the negative stigma behind the act of doodling by stating, "Even American presidents have found themselves sketching away on a daily basis: 26 of 44 American Presidents doodled, from Theodore Roosevelt, who doodled animals and children, to Ronald Reagan, who doodled cowboys and football players, and John F. Kennedy, who doodled dominoes." "Traditionally, we have thought of doodling as a sign of distraction — an indication that your mind was not where it was supposed to be," says Pillay, "yet, recent research has shown that doodling is not an enemy of attention; it may in fact be a friend." "In 2009, psychologist Jackie Andrade asked 40 people to monitor a 2-½ minute dull and rambling voice mail message. Half of the group doodled while they did this, and the other half did not. They were not aware that their memories would be tested after the call. Surprisingly, when both groups were asked to recall details from the call, those that doodled were better at paying attention to the message and recalling the details. They recalled 29% more information!" "It seems then that if you're struggling to concentrate, find yourself stuck or feeling "incomplete," a time-limited doodle expedition could be just the thing you are looking for. It will likely activate your brain's "unfocus" circuits, give your "focus" circuits a break, and allow you to more creatively and tirelessly solve a problem at hand," states Dr. Pillay.

 *LBN-SITE OF THE DAY:    
Want to see how furniture and decor products look in your home before you buy them? Homestyler lets you visualize interior design ideas by taking the guesswork out of interior decoration and design in 3D with this amazing website.

*LBN-VIDEO LINK: Richard Branson: Crazy lunch withDonald Trump  – https://youtu.be/3ldJtBVwfC0

*LBN-COMMENTARY by David Brooks: Students across the country continue to attack and shut down speakers at a steady pace, from Christina Hoff Sommers to Jordan Peterson. I confess that I find their behavior awful. My gut reaction is that these student mobbists manage to combine snowflake fragility and lynch mob irrationalism into one perfectly poisonous cocktail. But empathy is the essential character trait for our moment. So I thought it might be a good discipline to try to see things from the students' perspective — to not just condemn or psychoanalyze them but to try to understand where they are coming from. So here goes. I would begin my stab at understanding by acknowledging that I grew up in one era and they grew up in another. I came of age in the 1980s. In that time, there was an assumption that though the roots of human society were deep in tribalism, over the past 3,000 years we have developed a system of liberal democracy that gloriously transcended it, that put reason, compassion and compromise atop violence and brute force. There was also an assumption that while we might disagree on the means, we all wanted basically the same things. For example, though America was plagued by economic divides we all wanted a society in which social mobility and equal opportunity were the rule. Though America is plagued by racism, we all wanted more integration and less bigotry, a place where talent and character mattered more than skin color and prejudice.

*LBN-COMMENTARY by John McCain and Angelina Jolie: Around the world, there is profound concern that America is giving up the mantle of global leadership. Our steady retreat over the past decade has contributed to a wide array of complex global challenges — a dangerous erosion of the rule of law, gross human rights violations and the decline of the rules-based international order that was designed in the aftermath of two world wars to prevent conflict and deter mass atrocities. We've seen this unfold in Syria, where the United States and the international community have shamefully failed to address brutal violence that has engulfed the country for seven years, led to hundreds of thousands dead and contributed to the worst refugee crisis since the end of World War II. And sadly, we are seeing now this same lack of effective diplomacy in Myanmar, formerly Burma, where since last summer 680,000 Rohingya Muslims have been forced to flee a systematic military campaign of killings, arson, rape and other mass atrocities amounting to ethnic cleansing.

*LBN-VIDEO LINK:  Rodney Dangerfield's Non-Stop One-Liners (1974)  —  https://youtu.be/c2gw-asbBIM

*LBN-COMMENTARY by Nick Schager:  Like Reese's Peanut Butter Cups, The Hurricane Heist is two great cinematic tastes that taste great together. On the one hand, you have hurricanes, full of wind and rain and frightening mass destruction. And on the other hand, you have heists, marked by expert planning and precise execution that generate pulse-pounding suspense. Thus, getting your hurricane in a heist, and your heist in a hurricane, is the sort of creative synergy—think of it as a blend of Twister, Point Break, and Hard Rain—one can easily imagine a Hollywood hotshot successfully selling to a studio, all via a pitch that ends with the proposed tagline "It'll blow you away!" Alas, The Hurricane Heist's advertising wizards instead went with "Make It Rain." Still, setting aside that missed opportunity, Rob Cohen's film otherwise ably lives up to its preposterous premise.

*LBN-COMMENTARY by Conan O'Brien: The porn star that claims she had an affair with the president is now suing him. Man, it's so weird – it's almost as if we DID elect a Clinton!

*LBN-A DIFFERENT VIEW:….
*LBN-OVERHEARD:   ***Colin Firth's wife has admitted to a fling with her "childhood friend turned stalker" during a brief split from the actor. Livia Giuggioli, 48, has accused 55-year-old journalist Marco Brancaccia of harassing her via phone calls and messages, leaving her terrified she was being followed. A statement released on behalf of the film producer read: "A few years ago Colin and Livia privately made the decision to separate. During that time Livia briefly became involved with former friend Mr. Brancaccia. The Firths have since reunited. "Subsequently, Mr. Brancaccia carried out a frightening campaign of harassment over several months, much of which is documented. For obvious reasons, the Firths have never had any desire to make this matter public."   ***"Harry Potter" star Emma Watson is dating "Glee" star Chord Overstreet, Hollywood sources have confirmed. Rumors have been swirling since the pair was seen leaving the Vanity Fair Oscars party together on Sunday night, along with a group of friends. They had previously been photographed together at a Nathaniel Rateliff & the Night Sweats concert at Hollywood's Troubadour in February.

LBN E-Lert Edited By Dan Gaylord