*Pulse Gunman's Wife, Noor Salman, Not Guilty in Orlando Shooting Trial:
Noor Salman, the wife of Pulse nightclub shooter Omar Mateen, was found not guilty of all charges Friday. She was accused of aiding and abetting Mateen and of obstructing justice in the case, and jury deliberations lasted almost three days. Mateen killed 49 people and injured dozens more at the nightclub in Orlando in June 2016. Earlier this week, officials revealed that Mateen's father was an FBI source for years before the deadly rampage.
*THINK FREELY – READ LBN: MAKE UP YOUR OWN (DAMN) MIND! –  Did you know that 84% of LBN readers in all 50 of the United States and 26 foreign countries find LBN "fearlessly independent" and "unbiased"
*Report: 7 Dead, 500+ Injured in Gaza-Israel Border Protest:
At least seven Palestinians were killed and hundreds injuredFriday as Israeli forces reportedly retaliated and opened fire on protesters at a large demonstration along the Israel-Gaza border, Gaza medical officials told Reuters. The Palestinian Health Ministry estimated that more than 500 were injured and most of the casualties were a result of "gunfire against the protesters." Israeli military officials said they were engaged in "riot dispersal" that meant "firing toward main instigators," who were reportedly "rolling burning tires and hurling stones" at the border. Estimates put the gathered crowd at 17,000 people. Israeli forces also reportedly used tear gas, rubber bullets, and live fire. The protest was in commemoration of "Land Day," which remembers six Arabs who were killed by Israeli security forces during protests in 1976. This week, Israel restricted border crossings for the upcoming Easter holiday, only allowing Gaza Christians 55 and older to go to Jerusalem.

*California Coffee Shops Must Put Cancer Warnings on Cups:
Could coffee cause cancer? California's caffeine-seekers will now be warned of that possibility, after a Los Angeles judge ruled that Starbucks and other companies had failed to show there was no significant risk from acrylamide, a chemical produced in the coffee-roasting process. The ruling comes after a suit filed by a little-known nonprofit, the Council for Education and Research on Toxins. The ruling could cost Starbucks big bucks: The suit calls for fines as large as $2,500 per person for every exposure to the chemical since 2002. Starbucks and other defendants have until April 10 to file objections to the decision.

*LBN – INTEL FOR INFLUENCERS: Did you know that LBN is read daily by:   ***3 Nobel Prize winners   ***12 members of the White House staff   ***Over 100 winners of the Academy Award   ***6 U.S. Senators   ***Over 300 winners of the Grammy Award   ***Hundreds of Professors from Harvard, Oxford, Yale and Stanford and YOU.
*Illegal immigrant cop killer smirks at death sentence– and victims' families grin back:
Illegal immigrant Luis Bracamontes smiled again Tuesday as a California jury handed him a death sentence following his conviction in the 2014 killing of two sheriff's deputies, but this time, the deputies' families gave the cold-blooded killer a taste of his own medicine. "I was smiling back at him purposely," Jeri Oliver, Sacramento County Sheriff's Deputy Danny Oliver's mother, told The Sacramento Bee after court. Debbie McMahon, the mother of fallen Placer County Sheriff DetectiveMichael Davis Jr., agreed "to smile at him for a change." The convicted cop killer made headlines during his trial in January when he smiled and went into a profanity-laced rant in court, saying, "I wish I had killed more of the mother——-s," and promised to "kill more, kill whoever gets in front of me … There's no need for a f—ing trial."

*Prominent Taxpayer Advocate and Conservative Phil Liberatore Launches Campaign for California's 39th Congressional District:
Certified Public Accountant, longtime conservative donor, and owner of IRS Problem Solvers – Phil Liberatore – formally launched his campaign Monday for California's open 39th Congressional District, where incumbent Ed Royce, Republican is retiring. "Too many politicians today promise to change the system only to join it — and it's time for genuine, proven leadership to seize this moment in history. We have an opportunity to secure our future and to unite Americans through our constitutional commitment to community, faith, values, and freedom," said Phil Liberatore. "I've fought for families and businesses who were unfairly targeted by the IRS for years, but now it's time for me to fight for you, the citizens of California. As a husband and father, I obviously didn't make this decision lightly. But we urgently need more true conservatives to stand up and return power to We, The People." Phil Liberatore has the pro-taxpayer, anti-big government, conservative experience that Republican primary voters are looking for," said Liberatore Campaign Director Kim Doster. "President Trump's campaign demonstrated that voters are tired of nominating the 'same-old' politicians. That gives Phil Liberatore the decided edge in this multi-candidate contest."

*AARP accused of hard-sell marketing practices like those it warns seniors about: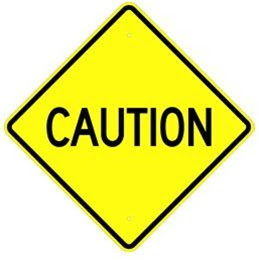 In its newsletters and magazines, in congressional testimony and on its website, AARP warns seniors about deceptive direct mail and other dubious marketing come-ons as part of its mission to protect members from financial abuses. But the huge lobbying group's own aggressive efforts to coax seniors to join or renew their memberships also have drawn a burst of criticism this year. Angry members say AARP's barrage of solicitation letters and social media posts can mislead or confuse aging consumers, some of whom struggle with memory and managing their financial affairs. Hundreds have complained about getting false warnings that their memberships would soon expire, and at least some people have unwittingly paid for duplicate memberships. The critics include Kathy Portie, senior editor of the Big Bear Grizzly weekly newspaper in Southern California. In January, she received a sponsored post from AARP in her Facebook feed that read: "Your membership is about to expire. … ACT FAST – Time is running out." Her terse reply, mirroring the grievances of dozens of others who received the same post, was, "No it's not. It is valid through 2020. So stop it."
*LBN-INVESTIGATES: Utah's Great Salt Lake is about four times saltier than any of the world's oceans. If a person boiled 1 quart of water from the saltiest part of the lake, a half cup of salt would remain. It is so salty because as the ancient Lake Bonneville dried up, salt and other minerals were left behind. Because the shrinking lake had no stream out to sea, the salt deposits became concentrated in the lake.

*"Tell YOUR Story" – "The Best Promotional Deal On The Web":
Now YOU can tell YOUR unique story in the world-famous LBN E-Lert – www.LBNElert.com – and communicate directly with LBN readers in all 50 of the United States and 26 foreign countries.
Amazing coverage with YOUR story, YOUR headline, YOUR photo and YOUR website. And then, of course, you can share this LBN story on all YOUR Social Media! And it's really easy to do. Simply send your story (not to exceed 250 words) including a photo and link to: LBNElert@TimeWire.net. We will approve and run.
The cost is a mere $250 payable via PayPal or credit card. This is (by-far) one of the best deals in the world of digital promotion and only available to LBN subscribers.

*LBN-BUSINESS INSIDER: ***Volkswagen has taken parking lots to a whole new level in the United States and will not be emptying them soon. Volkswagen AG has paid more than $7.4 billion to buy back about 350,000 US diesel vehicles through mid-February, a recent court filing shows. The German automaker has been storing hundreds of thousands of vehicles around the United States for months. Volkswagen has 37 secure storage facilities around the United States housing nearly 300,000 vehicles, the filing from the program's independent administrator said. The lots include a shuttered suburban Detroit football stadium, a former Minnesota paper mill and a sun-bleached desert graveyard near Victorville, California.

*LBN-HOLLYWOOD INSIDER: **Scarlett Johansson has parted ways with Rick Yorn, the manager of more than 20 years who signed her at age 12. The "Avengers" star's ties with Yorn have been strong over the years: She recorded an album with his singer-songwriter brother Pete Yorn in 2009 called "Break Up." But an individual familiar with the situation said she is no longer working with Yorn or his company LBI Entertainment.
*LBN-R.I.P.: ***Deborah Carrington, an actress and stuntwoman who appeared in "Men in Black" and "Total Recall," died on March 23 at her parents' home in Pleasanton, Calif. She was 58. The cause of death has not yet been determined.

*LBN-SITE OF THE DAY:
U.S. Department of Labor: Occupational Outlook Handbook
The Occupational Outlook Handbook is the government's premier source of career guidance featuring hundreds of occupations – such as carpenters, teachers, and veterinarians. Revised every 2 years, the latest version contains employment projections for the 2010-20 decade.
*LBN-VIDEO LINK: March 1930 – Street Interviews on Women's Fashion, NYC (real sound) —  https://youtu.be/lXWl7sMJM2U.

*LBN-COMMENTARY by David Brooks: If you had pulled somebody aside in the mid 1970s and asked him to predict how racially integrated America would be in 2018, he would probably have said: pretty integrated. American schools were integrating very quickly back then. The subject of racial integration was on everybody's tongue. Young people seemed to be growing up in a very different racial environment, and the rising tide of immigration was making America a more diverse place. Unfortunately, the mid-70s were, by some measures, a kind of a high-water mark. School integration peaked then, and American schools have been resegregating since. Measured by Google Ngram, the phrase "racial integration" was used most frequently then; people have been using the phrase less and less ever since. By the late 1990s, passion for the cause had been lost. As Tamar Jacoby wrote in her 1998 book "Someone Else's House": "If integration is still most Americans' idea of the goal, few of us talk about it any more. The word has a quaint ring today — like 'gramophone' or 'nylons.'  Now we seem to have entered a phase of trepidation, or even passive segregation. Race is on everybody's mind, but are there enough efforts to create intimate bonds across racial lines? Jacoby emphasizes that there are two kinds of integration, objective and subjective. The former is about putting people of different races in the same classroom, office and neighborhood. The latter is about emotional bonds of connection, combining a positive sense of pride in group with an overall sense that we are a "we."

*LBN-HISTORICAL COMMENTARY by John Patrick: Pain makes man think. Thought makes man wise. Wisdom makes life endurable.

*LBN-VIDEO LINK: One Woman Opens Up About Her Journey Through Sex Addiction | Megyn Kelly TODAY —https://youtu.be/j1mxe5f_t2I.

*LBN-A DIFFERENT VIEW:…Actress Megan Fox
*LBN-OVERHEARD: ***Actress Kristin Kreuk broke her silence Thursday about her participation in "Nxivm," the creepy self-help group, pronounced "Nexium," whose leader has been charged with running a sex-slave cult in upstate New York. Kreuk and fellow CW series "Smallville" star Allison Mack started with the program back in late 2005 and early 2006, and their celebrity status was used by cult leader Keith Raniere to attract members. But while Mack stayed with the program as it got weirder and more abusive — and was reportedly with Raniere when he was arrested at his Mexican hideaway this week — Kreuk denies she ever recruited anyone, and says she got out before she saw anything "illegal or nefarious," she tweeted Thursday night. "I left about five years ago," she tweeted, "and had minimal contact with those who were still involved."
LBN E-Lert Edited By: Brian Coulter