*Pentagon: 7 Dead in U.S. Black Hawk Helicopter Crash in Iraq
The Department of Defense confirmed early Friday that seven U.S. service members were killed when their Black Hawk helicopter crashed in western Iraq. The Pentagon said the craft was operating as a medevac and was not involved in a combat mission. Military investigators are trying to determine the cause of the crash, which happened near the Syrian border in a town known for insurgent activity. No further details were available.

*STOP WASTING TIME – READ LBN: Distraction is bull-shit. Learn about the news and the world around you. Focus on growing. Influencers in all 50 of the United States and 26 foreign countries trust LBN to deliver fearlessly independent news and information daily. Now you can invite you friends, family, and associates to sign up and receive (if they've got the guts) by going to www.LBNElert.com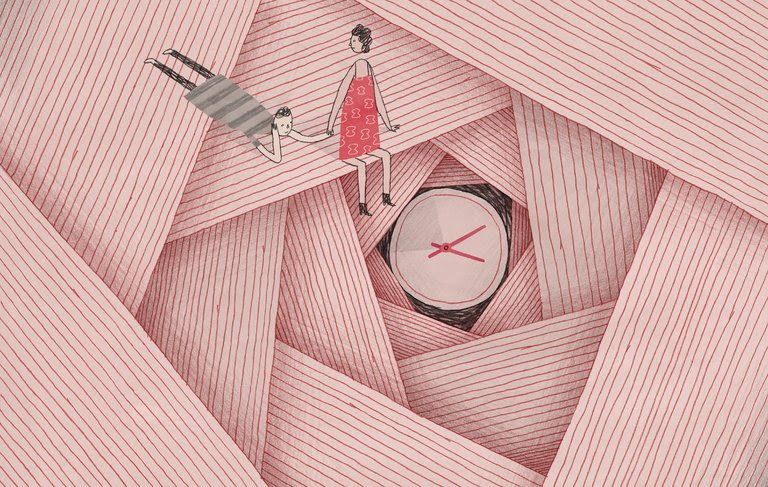 *Britain Hints at Tougher Blow Against Russia: Stripping Tycoons' Assets: 
As she probes for Russia's vulnerabilities during a week of deepening crisis, Prime Minister Theresa May does not have to look far. Within a few blocks of No. 10 Downing Street, she could find opulent homes owned by members of President Vladimir V. Putin's inner circle. A short walk from Mrs. May's office is an apartment registered to a company owned by First Deputy Prime Minister Igor I. Shuvalov, with a value estimated at $16 million. Roman Abramovich, a former member of the Russian Parliament and a longtime Putin associate, lives opposite Kensington Palace, in a house whose value has been estimated at $163 million. The rupture between Russia and the United Kingdom deepened on Thursday, eleven days after a former Russian spy was poisoned with a military-grade nerve agent in a sleepy town in southwest England.In a rare joint statement, the United States, Germany and France condemned the attack, calling it the first offensive use of a nerve agent in Europe since World War II. And in Washington, the Trump administration announced new sanctions against 19 people and five organizations implicated in cyberattacks.

*North Korea 'Surprised' Trump Wants to Meet, Says Ex-Diplomat
We've all been there—you make vague plans with someone to be polite, then they unexpectedly accept and you actually have to go through with it. The man who led U.S. diplomatic efforts in North Korea until this year has said Kim Jong Un's officials were "surprised" when Donald Trump accepted their proposal of a summit in the next few months. "To be frank with you, I think they were a little bit surprised that Washington, President Trump, readily accepted," Ambassador Joseph Yun, who stepped down last month, told CNN, adding: "They thought it would take a little time." However, Yun said he was pleased when Trump announced last week that he would meet with Kim. "I'm very supportive of [Trump's] decision to engage at the highest levels—that is a great outcome," said the former ambassador. Meanwhile, new satellite imagery examined by Western experts has revealed new activity in North Korea's nuclear reactors, though it's unknown if the activity is related to generating power or the country's weapons program.

*Report: CBS Sets Date for Stormy Daniels '60 Minutes' Interview
CBS News tentatively plans to air its 60 Minutes interview with porn star Stormy Daniels on March 25, The Washington Post reports, citing sources familiar with the matter. The network has not offered any comment on whether it has received legal threats from President Trump's lawyer, Michael Cohen, who was previously reported to have been trying to silence Daniels with a restraining order. Daniels, who is fighting to void a nondisclosure agreement so she can spill her story of an alleged affair with Trump, could face a penalty of $1 million each time she defies the agreement, which Cohen admitted to arranging with her just before the 2016 presidential election. The agreement was also reportedly signed by a lawyer for the Trump Organization, despite White House claims the president was not aware of the settlement.

*Cyberattacks Put Russian Fingers on the Switch at Power Plants, U.S. Says:  
The Trump administration accused Russia on Thursday of engineering a series of cyberattacks that targeted American and European nuclear power plants and water and electric systems, and could have sabotaged or shut power plants off at will. United States officials and private security firms saw the attacks as a signal by Moscow that it could disrupt the West's critical facilities in the event of a conflict. They said the strikes accelerated in late 2015, at the same time the Russian interference in the American election was underway. The attackers had compromised some operators in North America and Europe by spring 2017, after President Trump was inaugurated. In the following months, according to a Department of Homeland Security report issued on Thursday, Russian hackers made their way to machines with access to critical control systems at power plants that were not identified. The hackers never went so far as to sabotage or shut down the computer systems that guide the operations of the plants.

*Russia Adds Americans to Black List in Revenge for Sanctions
Russia has hit back at the U.S. for slapping new sanctions on Russians accused of election meddling by adding more Americans to its "black list," its foreign minister said. "From the very beginning, we use the principle of parity on the number of people included in sanction lists. So we will expand our 'black list' with another group of Americans," Sergei Ryabkov said Friday. Although Ryabkov didn't specify the number of Americans added to the black list, the U.S. sanctions implicated 19 Russians, which the retaliatory sanctions are expected to match. Reuters reported Ryabkov didn't rule out making further sanctions against the U.S. in response what is considered to be the strongest action by the Trump administration against Russia so far. "Those politicians are playing with fire by destroying Russian-American relationship because simultaneously they shake global stability," Ryabkov added.

*LBN-SEE IT:…John F. Kelly, center, the White House chief of staff, and Lt. Gen. H.R. McMaster, the national security adviser, are on thin ice with the president, having angered him by privately saying "no" too often.
*Danny Boyle to Write Next James Bond Movie
Director Danny Boyle has confirmed that he will be writing the next film in the James Bond franchise, and he plans to give the movie's female characters a "modern" twist. "We are working on a script right now," Boyle told Page Six, adding that he is collaborating with John Hodge. Asked whether the #MeToo and Time's Up movements would influence his portrayal of women in the film, Boyle said the script would be written in "real time." "You acknowledge the legacy of the world [of Bond] and you write in the world—but you also write in the modern world as well," he told Page Six. No timeline was given for the project, but the Trust producer said work would get underway on the film closer to the end of the year.

*LBN-BUSINESS INSIDER:   ***The mood in the courtroom was hopeful when Toys "R" Us filed for bankruptcy last September. The company's lawyer, in the first hearing, played a clip of the retailer's famous jingle "I'm a Toys 'R' Us Kid" and vowed to restore the company's place in the hearts of millions of American families. The reality is that Toys "R" Us, which announced on Thursday that it would shutter or sell all of its stores in the United States, never had much chance at a turnaround. For over a decade, Toys "R" Us had been drowning in $5 billion of debt, which its private equity backers had saddled it with. With debt payments siphoning off cash every year, Toys "R" Us could not properly invest in its worn-out suburban stores or outdated website. Sales plummeted, as Amazon captured more children's desires — and their parents' wallets — for Star Wars Legos and Paw Patrol recycling trucks.

*DID YOU KNOW? Did you know that LBN is read daily in 26 foreign countries daily? Did you? Did you? —– China, India, Russia, Brazil, Germany, France, Israel, Korea, Canada, Mexico, Iraq, Cuba, Sweden, Australia, South Africa and more.
*LBN-VIDEO LINK:
"Without Notes" with Dr. Srini Pillay – Episode 3: Unlocking Power of the Unfocused Mind —  https://youtu.be/LQeEleHOqyA

*LBN-HOLLYWOOD INSIDER:   ***Sienna Miller has signed with WME, as has writer Ira Madison III.   ***Insecure's Jay Ellis has signed with UTA, Rise and Hansen Jacobson.   ***Last Man in Aleppo's Feras Feyyad has signed with Black Box Management.   ***GLOW star Betty Gilpin has signed with Anonymous Content.   ***Tyrese Gibson has signed with Joanne Horowitz Management.

*LBN-R.I.P.:   ***Tom Benson, a self-made billionaire who owned the N.F.L.'s Saints and the N.B.A.'s Pelicans in a four-decade reign over an often turbulent pro sports scene in his native New Orleans, died on Thursday in Jefferson, La. He was 90. The Saints announced his death, at Ochsner Medical Center, on their website. He had been hospitalized since Feb. 16 with the flu.    ***Ed Charles, the heart and soul of the Miracle Mets of 1969, died on Thursday at his home in East Elmhurst, Queens. He was 84. His daughter-in-law, Tomika Charles, confirmed the death, saying he had been ill for several years.

*LBN-VIDEO LINK:  Chris Rock – Gun Control –  https://youtu.be/Db0Y4qIZ4PA

*LBN-SITE OF THE DAY:    
U.S. Department of Transportation: Distracted Driving
Distracted driving is a dangerous epidemic on America's roadways. In 2014 alone, 3,129 were killed in distracted driving crashes. The U.S. Department of Transportation is leading the effort to stop texting and cell phone use behind the wheel. Since 2009, we have held two national distracted driving summits, banned texting and cell phone use for commercial drivers, encouraged states to adopt tough laws, and launched several campaigns to raise public awareness about the issue. Distraction.gov is your resource for learning more about distracted driving. Get the facts, get involved, and help us keep America's roadways safe.

*LBN-COMMENTARY by Roni Caryn Rabin: There are several theories about what leads to canker sores, those painful ulcers that form inside the mouth, on the tongue or inside the cheek or lips, though medical experts say they don't know the precise cause. They are distinct from cold sores, which form on the outer lip and are caused by infections with the herpes simplex virus. Anyone can get a canker sore, though they occur more often in teens and young adults and may be more common in people with underlying medical conditions that cause inflammation or weaken the immune system. "It's just one of those things where the exact cause has yet to be determined," said Dr. Sally Cram, a dentist and spokeswoman for the American Dental Association. Among the possible culprits are viruses, bacterial infections, food allergies, poor nutrition, a weakened immune system, an injury or trauma to the mouth and stress. Hereditary factors may also play a role.

*LBN-COMMENTARY by Jesse Green: If ever there were a time to be drunk in the theater, this is it. And the good news is that "Escape to Margaritaville," the Jimmy Buffett jukebox musical that opened on Thursday, makes getting sloshed on Broadway easier than ever. The lobby at the Marquis Theater has been kitted out as an island-style thatched-hut alcohol fueling station, complete with margaritas for $12 (on the rocks) or $16 (frozen), as well as bottle openers, koozies and other drink-oriented paraphernalia. The bad news is that you still have to see the show. Or at least that was bad news for me, stone cold sober and with enough functioning brain cells to recall the past glory of musicals. If my twentysomething nephew liked "Escape to Margaritaville" better than I did, perhaps that's because he had two drinks and no historical horror.

*LBN-COMMENTARY by David Brooks: Every election cycle we say that so and so is fighting for the soul of the Democratic Party, or the soul of the Republican Party. And, of course, most of the time it's not true. Most of the time the fight is over whether the party in question should go to the left or the right on some policy issue, which is important but not really a matter of a party's soul. But this year it actually is true. The crucial issue of this election cycle is whether the Democratic Party will retain its soul — remain an institution committed to the basic democratic norms — respect for truth, personal integrity, the capacity for deliberation and compromise, loyalty to nation above party or tribe. These fundamental issues are on the table because Donald Trump put them there. Trump is a revolutionary figure not because he changed the G.O.P.'s position on trade or international engagement. He's morally revolutionary.

*LBN-A DIFFERENT VIEW:….
*LBN-OVERHEARD:   ***Vanessa Haydon Trump, the wife of President Trump's oldest son, Donald Trump Jr., filed for divorce on Thursday afternoon in a Manhattan court. Ms. Trump, 40, is seeking an uncontested divorce to end her 12-year marriage with the president's son. Mr. Trump, 40, the eldest of five children from President Trump's three marriages, met his wife, a former model, when his father introduced them at a 2003 fashion show. They married in 2005 at Mar-a-Lago, the family's club in Palm Beach, Fla. They have five children.

LBN E-Lert Edited By Dan Gaylord