*'FAKE NEWS, FOLKS' – President Trump Denies Trying to Fire Mueller in June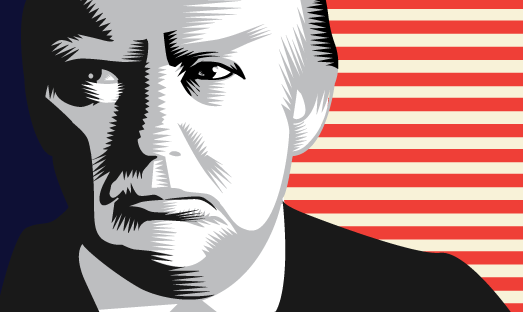 President Trump on Friday denied a New York Times report that claims he tried to fire special counsel Robert Mueller in June. When asked about the story by reporters at the World Economic Forum in Davos, Switzerland, Trump said: "Fake news, folks, fake news." According to the Times, Trump asked White House counsel Don McGahn to fire the man responsible for the investigation into Russian meddling in the U.S. presidential election—and any ties such effort might have had to the Trump campaign. McGahn refused the order, according to "four people told of the matter" who spoke to the Times.

*Trump's Davos Speech to Declare U.S. 'Open for Business'
President Trump's speech in Davos will declare that "America is open for business," senior administration officials in the White House told reporters in a background briefing at the World Economic Forum on Friday. The president must reconcile his "America first" policy to the group of international elites at the summit, and he has reportedly chosen three themes: the U.S. is eager to trade with other countries; the U.S. is open for business; and America needs cooperation from the international community to combat terrorism and the North Korean nuclear threat. In a televised interview with CNBC, Trump also affirmed Friday that he favors free trade as long as it's "reciprocal." He said, "I'm a free trader, I'm a fair trader. I'm all kinds of trader."

*LBN – INTEL FOR INFLUENCERS: LBN is read daily by "influencers" in all 50 of the United States and 26 foreign countries. An influencer is an individual who has an above-average impact on a specific niche process. Influencers are extraordinary people, who are often connected to key roles of media outlets, consumer groups, industry associations or community tribes. For the last 15 years, LBN has been read by politicians, movie stars, corporate heads, sports heroes, billionaires and best-selling authors.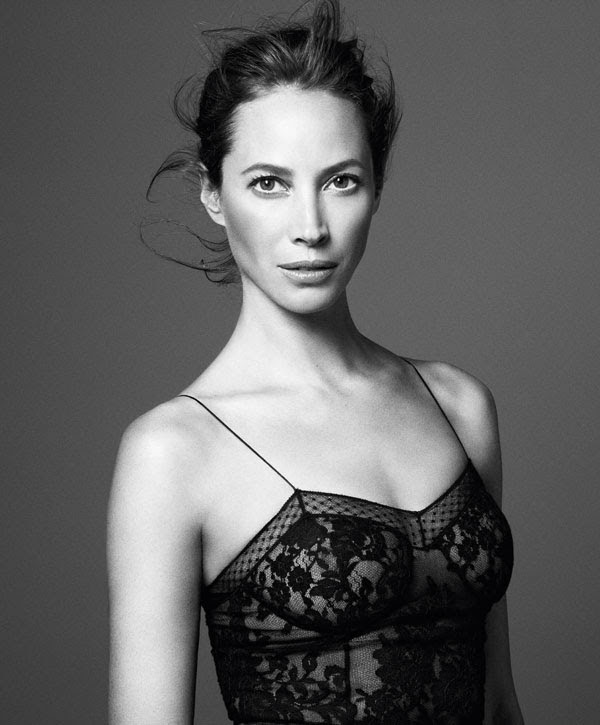 *HIGHLY OFFENSIVE – Nikki Haley Slams 'Disgusting' Rumors of Trump Affair
U.S. Ambassador to the U.N. Nikki Haley says she has had heard rumors of an affair between her and President Trump since the publication of Michael Wolff's Fire and Fury, and she went on the record to deny them forcefully on Friday. The former governor of South Carolina said any speculation was "disgusting" and "highly offensive." Wolff has dropped hints on his press tour about an affair between the president and an unidentified woman that would require a close reading of his bombshell book. "Now that I've told you, when you hit that paragraph, you're gonna say, 'Bingo,'" said Wolff. Some speculated that Wolff meant a section of the book in which he claims the president was "spending a notable amount of private time with Haley on Air Force One and was seen to be grooming her for a national political future." Haley told Politico in an interview published Friday that she has only been on Air Force One once. "He says that I've been talking a lot with the president in the Oval about my political future," she said. "I've never talked once to the president about my future and I am never alone with him."

*SLOWER – U.S. Economy Grew 2.6% in 4th Quarter, Below Forecasts
America's gross domestic product increased at a rate of 2.6 percent during the final period of 2017, weighed down by bigger business inventories and a wider trade deficit, according to U.S. Commerce Department data released Friday morning. The measure came in weaker than economists had expected, considering data that showed a surge in American consumer spending. The Trump administration has repeatedly vowed to juice the economy to the point that it exceeds 3 percent GDP growth.

*DID YOU KNOW? Did you know that 19 leading executives from the Ritz-Carlton corporation read LBN daily?
*LBN-MUSIC INSIDER: Two of Suge Knight's former lawyers were arrested Thursday on allegations that they were "accessories after the fact," a felony charge that stems from the Death Row Records mogul's murder trial. Matthew Fletcher and Thaddeus Culpepper, who both served as Knight's attorneys on his still-pending murder trial, were taken into custody Friday, five months after prosecutors first accused the pair of bribing witnesses in order to help secure Knight a non-guilty verdict in his trial for the murder of Terry Carter. Both Fletcher and Culpepper denied the charges, the Los Angeles Times reports.   ***Clive Davis' pre-Grammy gala is so white-hot you can't purchase tickets, and he said it has been hard letting some longtime attendees know they won't be invited back.   ***Elton John says he's a supporter of the #MeToo movement, but doesn't agree with people being "accused of something and not having due process."  "I don't agree with people being accused of something and not having due process, I think that's bad," John added. "I think people who have been accused of something shouldn't be dropped from [a] television series until they are proved to be guilty. But on the other hand, I can understand how women have been abused since time began."

*LBN-LEGAL INSIDER:
In what will surely be one of the most provocative "City Talk" events ever on the topic of "Everything you ever wanted to know about Charles Manson (but were afraid to ask)" featuring legendary legal writer and trial eyewitness Linda Deutsch, will take place in the private dining room of Baltaire restaurant in Brentwood on Monday, February 5th, 2018.

*LBN-SPORTS INSIDER:   ***Jemele Hill will leave ESPN's SportsCenter, The Hollywood Reporter said on Friday. Hill's last appearance on the 6:00 p.m. hour of the ESPN flagship show is slated for February 2 and her current co-host, Michael Smith, will thereafter host the program solo. Despite her leaving the show, Hill is staying with the network, where she will write for The Undefeated and host town-hall events. Hill is currently one year into a four year contract with the network, and has recently ESPN colleague Kelly Carter.   ***The U.S. Olympic Committee has given the board of USA Gymnastics an ultimatum: Resign within six days or be decertified, USA Today reports. USOC CEO Scott Blackmun reportedly told the board in an email sent Thursday that all 21 board members must go to pave the way for a "fundamental rebuilding" after the Larry Nassar sex-abuse scandal. The chairman, vice chairman, and treasurer all resigned Monday after the organization was called out by Nassar's victims for allegedly doing nothing to stop the abuse.

*LBN-BOOK NEWS:   ***The legal eagle who represented Donald Trump in both of his blockbuster divorces has written a tell-all book. Jay Goldberg — who has also representedRobert F. Kennedy, Bono, Diddy, Bess Myerson, Willie Nelson, Miles Davis, the Rolling Stones and Matthew "Matty the Horse" Ianniello of the Genovese family — is putting the publishing rights up for auction next week. Goldberg — who, we're told, tells "all the inside stories behind the trials" in the memoir — worked on Trump's famous knockdown-drag-out battle with first wife Ivana, in which Trump tried to take back $10 million of the 1992 divorce settlement after Ivana trashed him in the press.

*LBN-VIDEO LINK:
"Without Notes" with Dr. Srini Pillay – Episode 1: The Early Years — https://youtu.be/rgQK37nRr0E

*Netanyahu Thanks Trump: 'You Stood Up for Israel' in U.N.'s 'House of Slander':
President Donald Trump "stood up for Israel at the U.N. in a remarkable way – rock solid support," Prime Minister of Israel Benjamin Netanyahu declared Thursday. In remarks prior to the World Economic Forum in Davos, Switzerland, Netanyahu expressed his nation's eternal gratitude for Trump's support in "a house of slander against Israel and the United States" – the United Nations: "Mr. President, I want to say something, because this is the first meeting we've had since your historic decision to recognize Jerusalem as Israel's capital and to move the embassy, and now to expedite the movement of the embassy, to Jerusalem.

*LBN-SITE OF THE DAY:    
Whitehouse.gov is the official website of the White House and is owned by the United States government. Launched in October 1994, it contains information about the President, the Vice President, their families, press releases, proclamations, executive orders, some speeches by White House officials and much more.

*DISGRACE – Mexico 2017: 25,339 Murders, Up 25% Since 2016: 
In Mexico in 2017 there were a reported 25,339 murders, the highest number on record, according to Reuters. For comparison, there were 16,459 murders and non-negligent homicides in the United States in 2016 (latest data available).  Mexico's population of 127.5 million is less than half that of the United States at 323.1 million. The Mexican Interior Ministry, according to Reuters, reports there were 20.5 murders per 100,000 residents last year. In the United States, according to the FBI, there were 5.4 murders and non-negligent homicides per 100,000 population in 2016.

*LBN-R.I.P.:   ***Mark E. Smith, the English songwriter and singer who since 1976 had led the Fall, a definitively uncompromising post-punk band, died on Wednesday at his home in Prestwich, England, near Manchester, where he had lived since childhood. He was 60. His death was announced by his manager and partner, Pamela Vander. She did not specify the cause.   ***Allison Shearmur, a studio executive and independent producer who helped bring a string of box-office hits to the screen, including the "Bourne" franchise, the "Hunger Games" series and the yet-to-be-released "Solo: A Star Wars Story," died on Jan. 19 in Los Angeles. She was 54. The cause was lung cancer, said her husband, Edward Shearmur.

*LBN-COMMENTARY by David Brooks: My friend Tyler Cowen argues that Jordan Peterson is the most influential public intellectual in the Western world right now, and he has a point. Peterson, a University of Toronto psychologist, has found his real home on YouTube, where his videos have attracted something like 40 million views. In his videos, he analyzes classic and biblical texts, he eviscerates identity politics and political correctness and, most important, he delivers stern fatherly lectures to young men on how to be honorable, upright and self-disciplined — how to grow up and take responsibility for their own lives. Parents, universities and the elders of society have utterly failed to give many young men realistic and demanding practical wisdom on how to live. Peterson has filled the gap. But what's most interesting about Peterson's popularity, especially the success of his new book, "12 Rules for Life," is what it says about the state of young men today. The implied readers of his work are men who feel fatherless, solitary, floating in a chaotic moral vacuum, constantly outperformed and humiliated by women, haunted by pain and self-contempt. At some level Peterson is offering assertiveness training to men whom society is trying to turn into emasculated snowflakes.

*LBN-COMMENTARY by Bruce Edwin: The less you worry about what others are doing and any so called competition, the more you can focus on yourself and achieving your goals. I don't have competition–I have me, my company–and my clients. Competition is for those who follow the rules of a game made by others. Leaders make the game–not worry about winning in someone else's.

*'A MouseKeeper Christmas' Awarded 'Best Children's Christmas Book 2017' 
Crazy Red Head Publishing is very proud to announce that they were awarded the "Best of Los Angeles Award" for 'Best Children's Christmas Book 2017' for their work – "A MouseKeeper Christmas." The books are currently available on Amazon and a boxed gift set is sold on the company's web site, www.crazyredheadpublishing.com. This is the story of how the children on the Nice list help Santa make enough toys each Christmas by volunteering to babysit a North Pole Mouse. It is also a great activity for the believers in your house to spend the time from Thanksgiving Eve until Christmas Eve. It makes a super baby shower gift. Merry Christmas to all and to all a Mouse Night.

*LBN-HISTORICAL COMMENTARY by Harper Lee (To Kill a Mockingbird): Sometimes the Bible in the hand of one man is worse than a whisky bottle in the hand of (another).

*LBN-A DIFFERENT VIEW:….
*LBN-OVERHEARD:   ***There's nothing but familial love between the consciously uncoupled Gwyneth Paltrow and Chris Martin. "He's really like my brother," the recently engaged actress said Thursday during an appearance on "The Late Show with Stephen Colbert." "We're very familial. It's nice. It's great."

LBN E-Lert Edited By Dan Gaylord