*HELLO! RED FLAGS – Local Police Received 18 Calls About Cruz Before Shooting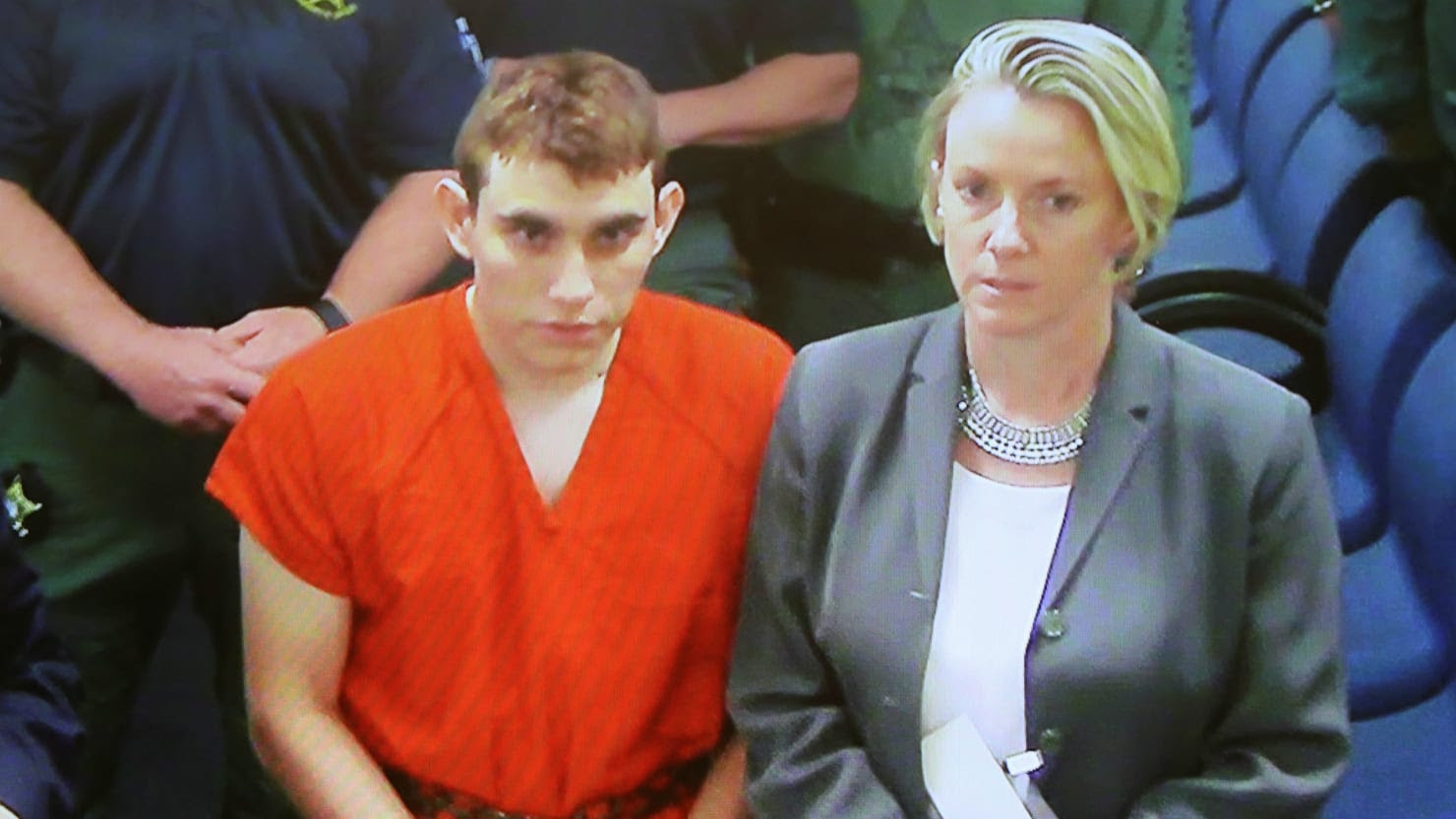 Broward County officials received a total of 18 calls about Nicolas Cruz before the Parkland shooting from those close to him, including concerns that he "planned to shoot up the school." At least five of those calls raised red flags about Cruz's access to weapons—none of which led to any direct intervention. His neighbors called in February 2016, concerned that he had plans to conduct a school shooting—information that dispatcher notes indicate was passed on to school sheriff's deputy Scot Petersen, who resigned Thursday after officials determined he remained outside and didn't confront Cruz during the attack. Another caller claimed that he could be "a school shooter in the making." This comes as the FBI has been receiving increased scrutiny after it had received tips about Cruz, and after local police visited where Cruz was staying three times in the three months before the shooting.

*SICK! – Secret Chat Logs Show Neo-Nazis Celebrated Gay Jewish Student's Murder
Members of notorious neo-Nazi group the Atomwaffen Division celebrated the murder of a gay Jewish student, according to secret chat logs unearthed by ProPublica. Samuel Woodward, the man accused of killing 19-year-old University of Pennsylvania student Blaze Bernstein, was previously exposed by the website late last month as having trained with the Atomwaffen group. That report was shared among members of the neo-Nazi group in a secretive chat, with one member writing of the killing "I love this," and another praising Woodward as a "one man gay Jew wrecking crew." The neo-Nazis used voice and text app Discord to communicate and keep their chats secret, but around 250,000 encrypted messages were obtained by ProPublica, giving a rare glimpse inside the group. The logs suggest there are around 20 Atomwaffen cells across the U.S., that some members have taken part in weapons training, and show members praising Charleston church shooter Dylann Roof and Norwegian mass-murderer and white supremacist Anders Breivik. Bernstein's was the fifth killing tied to the Atomwaffen group.

*Cross-Country Skier Jessie Diggins to Carry U.S. Flag at Closing Ceremony
Jessie Diggins, who—alongside her partner, Kikkan Randall—made history this week by being the first ever Americans to win Olympic gold in Cross-Country Skiing, will rack up another Olympic first Sunday when she becomes the only cross-country skier ever to lead out the U.S. team at the Closing Ceremony. Diggins, who was chosen for the honor by her teammates, will be flag-bearer for the event, which will also be attended byPresident Trump's daughter Ivanka, who landed in South Korea on Friday. Diggins told the Today show, which announced the honor: "In my wildest dreams, I don't think I could have imagined all of this, for sure. It's been so much to process in the last 48 hours. It's been overwhelming in the very best way. Getting to carry the flag is the absolute icing on the cake."

*15-Year-Old Wins Russia's First Pyeongchang Olympics Gold
Russia—or, to give the team its proper name in the wake of the doping scandal, Olympic Athletes from Russia—has finally won a gold medal in South Korea, and it came from a 15-year-old. The team—stripped of its name, flag, anthem, and dozens of athletes who were implicated in the scandal that tarnished the 2014 Games in Sochi—has won 14 medals in Pyeongchang, but teenager Alina Zagitova picked up the first gold in Women's Figure Skating Singles early Friday morning. Zagitova is one of the 169 athletes from Russia who were allowed to compete as neutrals in the Winter Olympics despite Russia being banned from competing. Shortly after Zagitova's triumph, a second athlete at the Games from Russia—bobsledder Nadezhda Sergeeva—tested positive for a banned substance.

*LAST MINUTE – Texas Inmate Spared an Hour Before Execution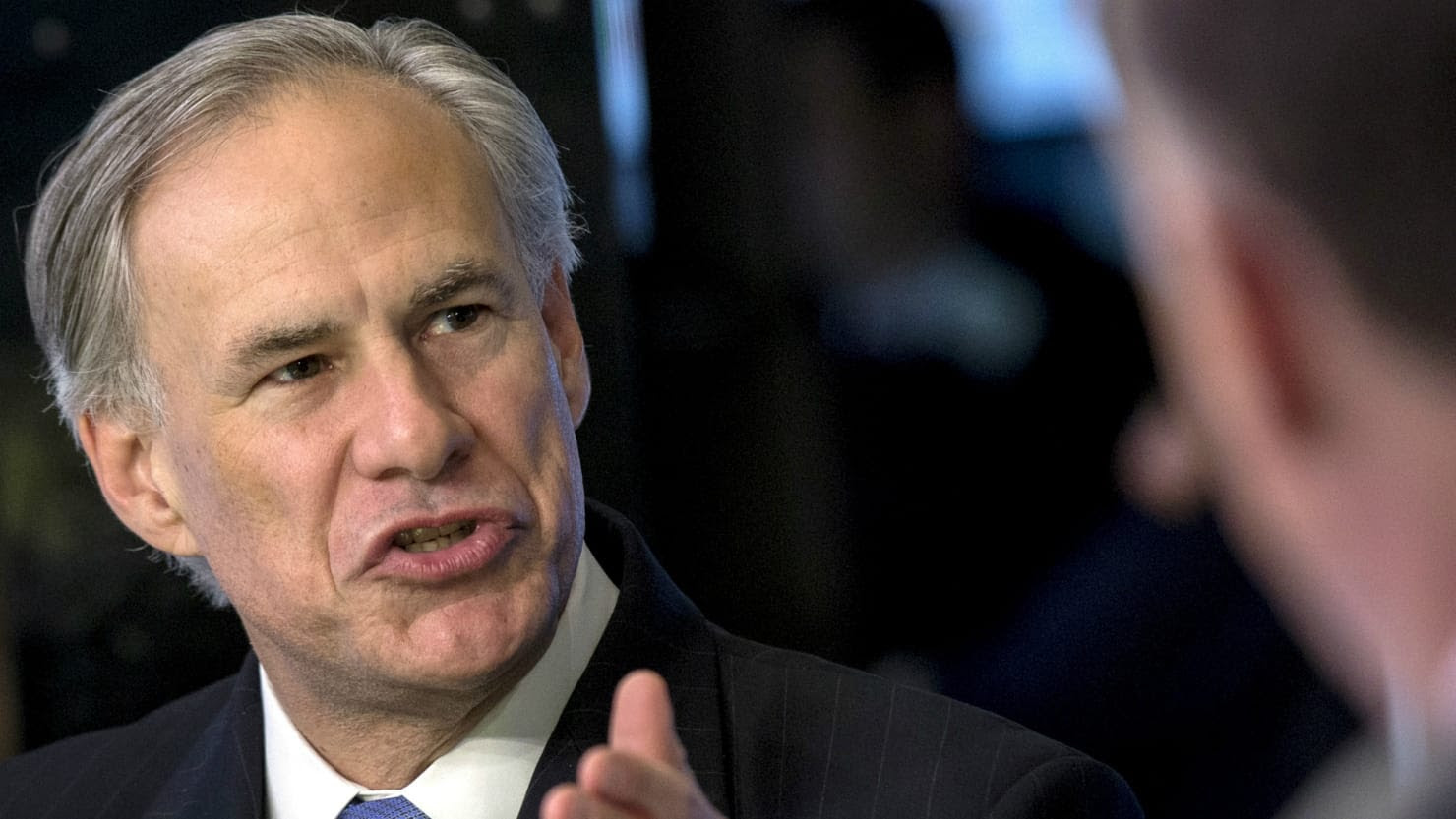 A Texas inmate sentenced to die by lethal injection Thursday night for masterminding the 2003 killing of his mother and brother was spared just an hour before the planned execution. Texas Gov. Greg Abbott said he'd accepted a recommendation from the state parole board to grant clemency to the prisoner,Thomas "Bart" Whitaker, because of the efforts of the inmate's father to save him. Whitaker's father, Kent, was also injured in the 2003 shooting but went on to campaign for his son to be spared the death penalty. "Mr. Whitaker's father, who survived the attempt on his life, passionately opposes the execution of his son. Mr. Whitaker's father insists that he would be victimized again if the state put to death his last remaining immediate family member," Abbott said late Thursday. Whitaker's sentence has been commuted to life without parole. "I'm thankful not for me but for my dad," he told prison officials, according to the Associated Press. His father said he was "humbled" by Abbott's decision, which he said was "overpowering."

*WHO READS LBN? James Beard Award-winner (and a champ of both 'Top Chef' and 'Iron Chef') Stephanie Izard, as well as readers in all 50 of the United States and 26 foreign countries.
*Cruz blamed violent episode on adoptive mom's death:  
Accused mass murderer Nikolas Cruz blamed one of his violent outbursts just months before the Valentine's Day massacre at a Florida high school on the recent death of his adoptive mother — and said the family that took him in would "gut" him, according to a new report. Cruz admitted to losing his temper to a 911 dispatcher after a fight with Rock Deschamps, whose mother Rocxanne took Cruz and his younger brother in following Lynda Cruz's Nov. 1 death.

*Disgraced deputy touted school cops at board meeting:  
The Florida sheriff's deputy who resigned in disgrace after doing nothing during last week's massacre is seen in a 2015 video touting the crime prevention skills of school resource officers — like himself. Scot Peterson stood by an entrance to Marjory Stoneman Douglas High School for more than four minutes after the shooting started, but "he never went in," Broward County Sheriff Scott Israel told reporters. The deputy was suspended without pay pending an investigation, then resigned. When asked what Peterson should have done, Israel said he should have "went in, addressed the killer, killed the killer." But in 2015, Peterson urged Broward County schools to keep the jobs of school resource officers, who were provided lodging in trailers as part of their perks. "These colleagues work hard. We are crime prevention, an audit report will never show how much we prevent," he said in response to a county official who cited an audit that discredited the program's value, according to the Sun Sentinel.

*LBN-HOLLYWOOD INSIDER:   ***It was announced Thursday that Joss Whedon exited Batgirl. In a statement to The Hollywood Reporter, he said, "Batgirl is such an exciting project, and Warners/DC such collaborative and supportive partners, that it took me months to realize I really didn't have a story. I'm grateful to Geoff [Johns, DC President] and Toby [Emmerich, Warner Bros Picture Group President] and everyone who was so welcoming when I arrived, and so understanding when I…uh, is there a sexier word for 'failed'?"  The statement is using enough but it highlights the fact that Whedon was brought on without a story just because he is Joss Whedon. It calls into question how much DC actually cares about Batgirl in general if they weren't meticulous about finding a story they liked, or didn't put Whedon through at least several rounds of story pitches. Once the heat turned up after Wonder Woman's success and presumably after Black Panther, it appears that studios may be realizing that hiring a cool straight white male to direct a big-budget action movie is perhaps falling out of vogue. Was Whedon's exit due in equal part to his not having a story and also DC not wanting extra scrutiny from the public if a man's adaptation of a woman-led story failed?

*Rick Gates, Trump Campaign Aide, to Plead Guilty in Mueller Inquiry and Cooperate:  
A former top adviser to Donald J. Trump's presidential campaign indicted by the special counsel was expected to plead guilty on Friday, a move that signals he is cooperating with the investigation into Russia's interference in the 2016 election. The adviser, Rick Gates, is a longtime political consultant who once served as Mr. Trump's deputy campaign chairman. The plea deal could be a significant development in the investigation — a sign that Mr. Gates plans to offer incriminating information against his longtime associate and the former campaign chairman, Paul Manafort, or other members of the Trump campaign in exchange for a lighter punishment. The deal comes as the special counsel, Robert S. Mueller III, has been raising pressure on Mr. Gates and Mr. Manafort with dozens of new charges of money laundering and bank fraud that were unsealed on Thursday in Alexandria, Va. Mr. Mueller first indicted both men in October, and both pleaded not guilty. Mr. Gates is planning to plead guilty to participating in the financial conspiracy with Mr. Manafort, court documents released on Friday indicate. He is also expected to admit to lying to investigators earlier this month about the details of a 2013 meeting in Washington that Mr. Manafort had with a member of Congress and a lobbyist, during which there was a discussion about Ukraine, where the two men worked as political consultants.

*LBN-READER QUESTION: Guns. Let's discuss. Share your 100 word commentary and we may use in LBN. Be read in all 50 of the United States and 26 foreign countries. Send your comments to: LBNElert.@TimeWire.net
*Trump Administration to Open Embassy in Jerusalem in May:  
The Trump administration plans to formally move the United States Embassy in Israel from Tel Aviv to Jerusalem in May to mark the 70th anniversary of the creation of the state, two American officials said on Friday. The State Department will formally designate a facility in Jerusalem's Arnona neighborhood that currently used for consular affairs as an embassy, even as plans proceed to eventually build a new compound that could take several more years to open. President Trump on Friday boasted of his decision to recognize Jerusalem as the capital of Israel during a speech at the Conservative Political Action Conference in Maryland, drawing enthusiastic applause.

*THINK FREELY – READ LBN: MAKE UP YOUR OWN (DAMN) MIND
*LBN-MUSIC INSIDER:   ***Lisa Marie Presley claims her former business manager lost her $100 million fortune and left her with only $14,000. Elvis Presley's daughter filed a lawsuit in which she alleged Barry Siegel of dissipating her wealth "through his reckless and negligent mismanagement and self serving-ambition.," according to documents obtained by The Blast. She also claimed Siegel's "hopes of attaining his own celebrity in the entertainment industry" led him to place her assets in "risky ventures." In the documents, Presley claimed Siegel sold 85 percent of her interest in Elvis Presley Enterprises and used it to align himself with a famous investor, but it didn't work out. He then allegedly began liquidating Presley's assets in order to supplement her trust's income. Presley also claimed Siegel's business decisions left her with $500,000 in credit card debt.

*LBN-VIDEO LINK:  George Carlin on the NRA –https://youtu.be/TPDuYXGAuBw

*LBN-HISTORICAL COMMENTARY by Mark Twain: Man is the only animal that blushes. Or needs to.

*LBN-VIDEO LINK: Gov. Wallace Defends Segregation on TV In 1968 —   https://youtu.be/Nzjj16eKmpw

*LBN-VIDEO LINK: MEET ONE OF HARVARD'S MOST DYNAMIC THINKERS –  Without Notes with Dr. Srini Pillay – Episode 2: Inception of the Book –https://youtu.be/7e4lBLSxuck
*LBN-COMMENTARY by Samantha Allen:  The television reboot of Heathers opens with a guidance counselor asking the blonde-haired, blue-eyed Veronica whether or not she is "a hermaphrodite"—the implication being that even though she has a 4.2 GPA and a high SAT score, Veronica needs some sort of marginalized identity to get accepted anywhere other than her safety school. In short, the new Heathers opens with an unnecessary slur against intersex people—and it only goes downhill from there. If you believe that kids these days are fragile "snowflakes," that political correctness is running amok, and that LGBT people are now society's true bullies, this new Heathers is the show for you.

*LBN-COMMENTARY by Neel V. Patel: Between two and two-and-a-half million people in the world suffer from multiple sclerosis (MS), an autoimmune disease that degrades the protective coverings of nerves, disrupting communication lines between the brain and body. MS wreaks havoc on the central nervous system, and is responsible for the the deaths of about 18,000 people annually. One of the most unusual features of the disease that could hold the crucial key to a cure is that it manifests in women at  about four times the rate it does in men. It's a mystery that has plagued researchers—until now. A recent study published in The Proceedings of the National Academy of Sciences highlights a mechanism in female biology that finally accounts for women experiencing higher rates of MS. The secret? Testosterone. MS is an autoimmune disease, where immune cells enter the brain and spinal cord and mount an attack on the myelin sheath, the outer membrane that insulates the nerves and helps facilitates proper nerve signal conduction throughout the body. As a result, MS patients suffer from sensory disturbances, problems in cognition, and loss of proper motor control. Scientists have known for some time that females are more susceptible than men to developing MS (and autoimmune disorders in general), but testosterone's role is only recently becoming apparent.

*LBN-A DIFFERENT VIEW:
*LBN-OVERHEARD:   ***Pulitzer Prize-winning playwright David Mamet says he has written a new play about Harvey Weinstein that is expected to head to Broadway, the Chicago Tribune reports. "I was talking with my Broadway producer and he said, 'Why don't you write a play about Harvey Weinstein?' And so I did," Mamet told the Tribune in an interview published late Thursday. Mamet gave no further details about when to expect a Broadway production about the disgraced movie mogul or on what the play would focus on. He explored the matter of sexual harassment decades before Weinstein's downfall, in his 1992 play Oleanna, and said he is still struck by how society grapples with such issues today. "Every society has to confront the ungovernable genie of sexuality and tries various ways to deal with it and none of them work very well. There is great difficulty when you are switching modes, which we seem to be doing now. People go crazy. They start tearing each other to bits," he told the Tribune.   ***British actor and comedian Stephen Fry says he's undergone treatment for an aggressive prostate cancer. In a video posted on his website—named "mischievous" after his doctor's description of his initial test results—Fry said he was diagnosed with a late-stage prostate cancer around Christmas time and underwent surgery to remove his prostate last month. Fry described his cancer as "a rather aggressive little bugger" but said his surgery appears to have been successful pending further medical tests, and said that he's currently "fit and well and happy."

LBN E-Lert Edited By Dan Gaylord