*FLASHING RED-LIGHT WARNING – Deputies called to suspected shooter's home 39 times over seven years!: 
Before Nikolas Cruz carried out his mass killing at a Florida high school this week, police responded to his home 39 times over a seven-year period, according to disturbing new documents. Details about the calls to the Broward County Sheriff's Office — obtained from police records by CNN — were not immediately available and it was impossible to determine if all involved Cruz. But the nature of the emergencies at his Parkland home included "mentally ill person," "child/elderly abuse," "domestic disturbance" and "missing person," KTLA reported. And a schoolmate, Brody Speno, told the network that cops were called to Cruz's home "almost every other week."
*Most immigrants arrested by ICE have prior criminal convictions, a big change from 2009:
Immigrants with past criminal convictions accounted for 74% of all arrests made by U.S. Immigration and Customs Enforcement (ICE) agents in fiscal 2017, according to data from the agency. The remainder were classified as "non-criminal" arrestees, including 16% with pending criminal charges and 11% with no known criminal convictions or charges. The profile of ICE arrestees has changed considerably in the past eight years: In fiscal 2009, the earliest year with comparable data, immigrants without past criminal convictions accounted for the majority (61%) of those arrested by the agency. Overall, the number of ICE arrests decreased sharply during that span, from 297,898 in 2009 (the year President Barack Obama came into office) to 143,470 in 2017 (when President Donald Trump took office). However, last year's total represented a 30% increase from the year before, with most of the increase coming after Trump signed an executive order to step up enforcement.

*Wynn Resorts: Steve Wynn Will Not Get Any Severance Pay
Wynn Resorts has decided that its founder and former CEO Steve Wynn—who resigned last week after damaging allegations of sexual misconduct against his employees—is not entitled to any kind of severance pay. Dozens of Wynn's former colleagues have accused him of sexual misconduct including pressurizing employees into sex. There was speculation that his departure from the company last week would come with a multi-million dollar pay-off, but the company told Reuters on Friday that Wynn would be receiving nothing and that his current healthcare package would be terminated at the end of the year. Wynn, who denies the allegations against him, remains the Wynn Resorts' largest individual shareholder with around 12% of the company.

*LET GO – READ LBN: 84% of LBN readers find LBN "fearlessly independent" and "unbiased"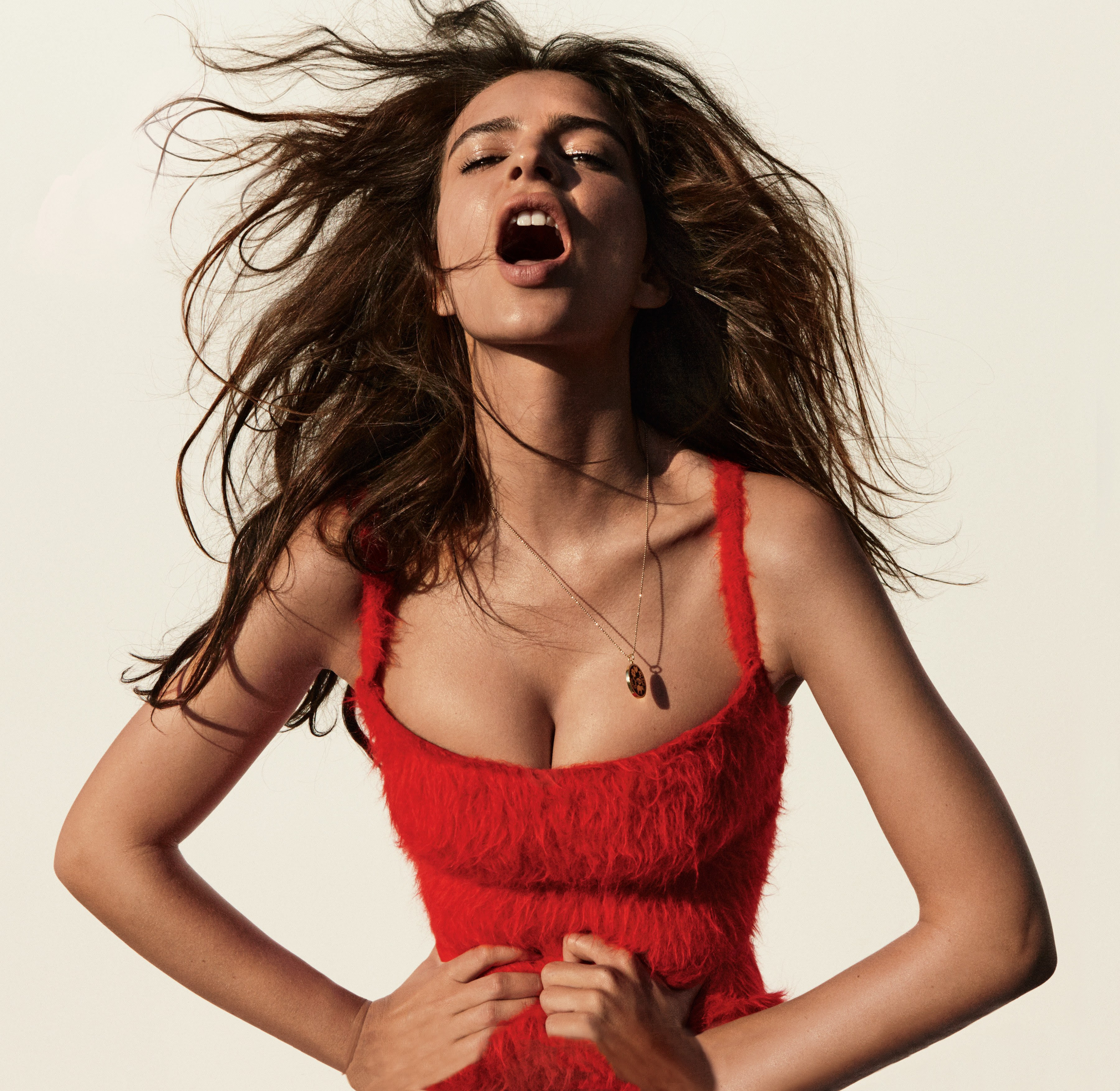 *Mitt Romney Officially Running for Senate
Former Republican presidential candidate and Massachusetts Governor Mitt Romney announced on Friday that he is running for U.S. Senate. "I've decided to run for U.S. Senate because I believe I can help bring Utah's values and Utah's lessons to Washington," Romney says, in a new campaign ad. "We're known as a people who serve, who care, and who rise to the occasion."

*Olympic Sickness – Norovirus Outbreak Reaches the First Olympic Athletes In Pyeongchang
Imagine training your entire life, meticulously honing your body and your skills, dreaming of competing in the Olympics—only to spend the whole time in the bathroom when you get there. That's what's happened to two Swiss skiers who are the first athletes to be struck down by the highly contagious norovirus that's been swirling around the Games in South Korea. More than 200 people have contracted the virus—which causes bouts of vomiting and diarrhea—but until now that was contained to security and backroom staff. The International Olympic Committee confirmed the two skiers were "unwell" but that there's hope they could recover in time to compete. One of the two, Fabian Boesch, went viral (in the other sense) earlier in the Games for a cool escalator trick video he posted on YouTube.

*FBI failed to investigate a January tip on Parkland school shooter:
The FBI received a tip Jan. 5 from a person close to Nikolas Cruz who was concerned about the 19-year-old's behavior, according to a statement from the FBI. The person called the FBI tip line and provided information about Cruz's gun ownership, desire to kill people, erratic behavior, and disturbing social media posts, as well as the potential of him conducting a school shooting. The tip was not investigated, the FBI said.

*Jennifer Aniston and Justin Theroux are done
Jennifer Aniston and Justin Theroux announced Thursdaythat they were splitting up — suspiciously just two hours after Page Six asked their reps to confirm our sources' reports that they had called it quits on their marriage. The stars — who've been married for 2½ years — said the breakup was "mutual and lovingly made at the end of last year" and that they "decided to part ways as a couple, but look forward to continuing our cherished friendship." An insider said that the pair split up over the holidays. "They realized they couldn't make things work," said the source. "He's been living in New York, she's been in LA. After they got married, they just realized that they were two very different people."

*Dr. Renato Calabria, Renowned Beverly Hills Plastic Surgeon, Wins the Best of Los Angeles Award for "Best Facelift Surgeon" 2018
Dr. Renato Calabria, renowned Beverly Hills plastic surgeon, has won the "Best of Los Angeles Award" for "Best Facelift Surgeon" 2018, adding it to his already long list of accolades. Dr. Calabria has been named one of "America's Top Plastic Surgeons" by the 2008 Guide to America's Top Plastic Surgeons written by the Consumers Research Council of America. He was also profiled in the best-selling book "The Beauty Makers" representing a small list of this country's best plastic surgeons, and he was nominated in 2005 for "Physician of the Year." The "Best of Los Angeles Award" community was formed three years ago and consists of over 3,800 professional members living and working in Southern California. It celebrates the best people, places and things in Los Angeles with a slogan "No Ads. No B.S. Only the Best." (https://www.facebook.com/BestofLosAngelesAwards/). "The mission of the community is to celebrate the best of Los Angeles, and allow its community members to connect with other members who share the highest standards of quality and integrity," said community spokeswoman Aurora DeRose. To learn more about Dr. Calabria and his facelift procedures please visit: https://www.drcalabria.com/procedures/facelift/

*LBN-BUSINESS INSIDER:   ***U.S. stocks rose on Friday as they tried to extend a five-day winning streak. They were also on track for their best weekly gain in more than six years. The Dow Jones industrial average jumped 150 points, with Cisco Systems as the best-performing stock in the index. For the week, the 30-stock index was up 4.1 percent. The S&P 500 gained 0.5 percent. The broad index is up 4.75 percent, and is on pace for its biggest one-week gain since 2011.

*Robert Kotler, MD, FACS, Beverly Hills Rhinoplasty Superspecialist Offers a Practical, Permanent Non-Surgical Solution for Unhappy Nose Job Patients
As the number of rhinoplasty or nose job patients needing a "touch-up" rises, Dr. Robert Kotler, Beverly Hills nose job superspecialist, offers a little-known practical salvation – permanent non-surgical revision rhinoplasty. "No patient wants to wind up with an overdone and unnatural nose. On profile, too scooped; from the front, a pinched tip; on the sides, grooves, moguls, dips, depressions," notes Dr. Kotler, author of Secrets Of A Beverly Hills Cosmetic Surgeon. "Fortunately, for such patients, justifiably wary of yet another surgery, there is a better option," says Dr. Kotler. "We have over 30 years' experience with this reliable, predictable non-surgical alternative: permanent filler injections. Yet, few people are aware of it." "When appropriate, micro-droplets of liquid medical grade silicone, Silikon 1000, precisely deposited under the nasal skin with a short, ultra-fine needle, will permanently correct most imperfections," says Dr. Kotler. "Permanent fillers can be a practical alternative to complex repeat operations, typically requiring bone and/or cartilage transplants." "Revision rhinoplasties, or 're-do's, just as the original surgery, mean time off work, some discomfort and more money," notes Dr. Kotler, who has performed over 4000 nasal surgeries. "Yes, there are some situations whereby surgery cannot be avoided, such as when breathing is still blocked. But, doesn't it make more sense, whenever possible, to get the nose you wanted, from a few office visits with no down time, very little pain, back-to-work immediately and without swelling or bruising? Hard to fault the logic of that option." For more about Dr. Kotler, before and after photos, patient commentaries plus videos featuring patients reflecting on their permanent non-surgical revision rhinoplasty, please visit: https://www.robertkotlermd.com

*LBN-READER QUESTION? – Is New York's Mayor Bill deBlasio the worst Mayor in America? Send your comments (no more than 100 words) to: LBNElert@TimeWire.net
*LBN-HEALTH WATCH:   ***The flu vaccine is more effective than expected, federal health officials said on Thursday at a special news conference held to discuss the dangerous flu season, which is expected to kill more than 50,000 Americans. This year's vaccine is about 25 percent effective against the H3N2 strain of flu that is causing most illnesses and deaths, said Dr. Anne Schuchat, acting director of the Centers for Disease Control and Prevention. In a bigger surprise, the vaccine is about 51 percent effective in children, according to the C.D.C.'s preliminary analysis.

*LBN-MEDIA INSIDER:   ***In one of her first acts of editorial prerogative mixed with budgetary necessity, Vanity Fair's new editor in chief, Radhika Jones, laid off Thursday around 20 senior and junior staffers, many of them longtime loyalists of the plush Graydon Carter era. Jones' swift and painful cuts at VF, which were accompanied by new Glamour Editor Samantha Barry's similar downsizing Thursday, were greeted by expressions of dismay by friends and colleagues of the terminated staffers—even though they hardly could have come as a surprise. "It's devastating," said one, noting that several of the senior editors are paying their kids' college tuitions.

*LBN-INVESTIGATES: Although there are no national statistics on the results of prosecutions brought against distracted drivers who kill or severely injure someone, light punishment appears to be the norm. An informal review by FairWarning of prosecutions of distracted drivers — cases gleaned from news reports over the last five years that together involved more than 100 deaths overall –- found that few were sentenced to more than a month or two behind bars, or fined more than $1,000. Safety advocates and researchers say tougher penalties alone aren't likely to get drivers to put down their phones. But as with drunk driving a generation ago, they say, stiffer penalties could reduce the reckless behavior, if the tougher punishment is combined with education programs, peer pressure and technology that can disable motorists' wireless devices while they are driving.

*LBN-MUSIC INSIDER:   ***Elton John got the wrong kind of hit during a performance this week. John, 70, was seated at his piano performing "Saturday Night's Alright for Fighting" at his Caesars Palace residency in Las Vegas on Wednesday when a fan threw what appeared to be leftover Mardi Gras beads at the singer. The beads whacked John in the mouth. A visibly upset John stopped singing and immediately checked his teeth and lips for injury, muttering inaudibly away from the microphone.

*LBN-NOTICED:   ***Elizabeth Banks at Empire Diner in NYC with friends.    ***Interior designers Tony Ingrao and Randy Kemper and philanthropic advisor Laine Siklos at the opening of Jasper Johns' show at the Broad Museum in LA.   ***Alicia Keys and husband Swizz Beatz celebrated Valentine's Day at Mediterranean eatery Elia in East Rutherford, NJ, we hear.   ***Neve Campbell and her boyfriend JJ Feild spent Valentine's Day grabbing dinner and enjoying "Hamilton,"  in NYC.

*LBN-VIDEO LINK:  When You're Single —https://youtu.be/y0gUXvBjYqw

*LBN-COMMENTARY by David Brooks: During moments of historic transition, generation gaps open up. So I've begun a little tour in which I gather millennials for interviews and ask them what they have faith in and how they are going to lead us in the years ahead. The first uplifting results seem worth unveiling this week, a week otherwise filled with sadness, mourning and a sense of national futility. One thing that's hit me over the head right away is how many young adults have interesting backgrounds — one is part French, part Costa Rican. Another is a conservative lesbian from the rural Midwest who came to study in the urban East. A number talked with me about the difficulties of living with heterogeneous backgrounds: Who am I? If people ask me where I'm from, what do I say? "The problem is being hyphenated," one graduate student said. "It's a spiritual problem." But those people who are fishes out of water were often the most vibrant ones in the room. I've begun to recognize a social type, the Amphibians — people who can thrive in radically different environments.

*LBN-VIDEO LINK: Facts Of Life For People With Tattoos –https://youtu.be/XUMeFxsT9jk

*LBN-COMMENTARY by Tim Wu: Convenience is the most underestimated and least understood force in the world today. As a driver of human decisions, it may not offer the illicit thrill ofFreud's unconscious sexual desires or the mathematical elegance of the economist's incentives. Convenience is boring. But boring is not the same thing as trivial. In the developed nations of the 21st century, convenience — that is, more efficient and easier ways of doing personal tasks — has emerged as perhaps the most powerful force shaping our individual lives and our economies. This is particularly true in America, where, despite all the paeans to freedom and individuality, one sometimes wonders whether convenience is in fact the supreme value. As Evan Williams, a co-founder of Twitter, recently put it, "Convenience decides everything." Convenience seems to make our decisions for us, trumping what we like to imagine are our true preferences. (I prefer to brew my coffee, but Starbucks instant is so convenient I hardly ever do what I "prefer.") Easy is better, easiest is best. Convenience has the ability to make other options unthinkable. Once you have used a washing machine, laundering clothes by hand seems irrational, even if it might be cheaper. After you have experienced streaming television, waiting to see a show at a prescribed hour seems silly, even a little undignified. To resist convenience — not to own a cellphone, not to use Google — has come to require a special kind of dedication that is often taken for eccentricity, if not fanaticism.

*LBN-COMMENTARY by Lachlan Markay:  In late 2013,Lonnie Orr received a gift that would prove extremely annoying: a year-long membership to the National Rifle Association. The membership ended in December 2014. But fundraising calls from the gun rights organization did not. Orr, a Kansas resident, says the NRA's Ohio-based fundraising company, InfoCision Management Corporation, repeatedly hit him up to renew his membership. His cellphone number, to which the calls came, had been on the National Do-Not-Call Registry since 2004, and he repeatedly told telemarketers to stop contacting him. Nevertheless, they persisted. Those allegations, and similar complaints from another target of the NRA's fundraising operation, are the subject of a federal lawsuit filed last year alleging that the gun rights group and its fundraising contractor violated federal law with repeated "auto-dial" calls to potential donors' cellphones (PDF). The lawsuit sheds light on how prominent nonprofit groups have leaned on telemarketers to solicit large numbers of contributions—and how those fundraisers have pocketed large portions of the money they've raised for their clients, and even occasionally skirted the law in raising it. Orr and his co-plaintiff, Bill Porter, allege that InfoCision, with the NRA's knowledge and consent, ignored repeated requests to be removed from the NRA's telephone fundraising lists. They're seeking monetary damages for alleged violations of the Telephone Consumer Protection Act and an injunction to prevent future violations.

*LBN-COMMENTARY by Mark Brian Baer (Attorney, mediator): My feeling with regard to the #MeToo movement is "trust but verify." I am well aware of the incidences of paternity fraud and therefore refuse to accept such allegations as being entirely accurate at face value.  I wish people always told the truth and their allegations could be accepted without the need for verification, if possible. However, my own life experiences have shown me time and time again that people are ready, willing and able to lie for one reason or another.

*LBN-COMMENTARY by Jeffery Goddard: On Tuesday'sLBN-VIDEO LINK: About the Mormon Religion with Bill Maher — https://youtu.be/QM0toaRF1BQ – Why is Bill Maher's sneering and highly inaccurate hit job on the Mormon religion that is SIX years old suddenly deemed newsworthy? Don't see you posting videos that bash other religions like Islam or Judaism. Why is Mormonism such an easy target?  Haven't Mormons been ridiculed enough by The Book of Mormon musical which, like Bill Maher goes for cheap laughs by misrepresenting Mormons beliefs and history showing Jesus Christ with a dildo, child sex, female genital mutilation, etc. Hilarious. Quite telling how far society has fallen. Please don't use LBN to perpetuate bigotry, prejudice, mocking of people's faith, etc..

*LBN-HISTORICAL COMMENTARY by Mahatma Gandhi: Whatever you do will be insignificant, but it is very important that you do it.

*LBN-A DIFFERENT VIEW:….
*LBN-OVERHEARD:   ***Peter Thiel, billionaire investor and one of the biggest names in Silicon Valley, is leaving the tech hub and moving to Los Angeles. A prominent conservative who founded PayPal along with Tesla's Elon Musk — and was an early investor in Facebook — Thiel has reportedly grown tired of the Bay Area's liberal politics, according to a report on Thursday.

LBN E-Lert Edited By Dan Gaylord