*Report: 2018 Midterm Elections May Be Left Wide Open to Hacking
As the federal government struggles to safeguard state voting systems from hackers in the run-up to 2018 midterm elections, the Department of Homeland Security admits that some are facing a nine-month wait for what's considered to be the most extensive—and necessary—security screening, Politico reports. As a result, some states election systems are in danger of missing the critical service before the November elections and local officials may not be aware of their vulnerabilities, including to foreign intelligence agencies or homegrown cyberattacks—until it's too late. DHS has said that Russian hackers targeted some election systems in at least 21 states in 2016. DHS officials concede that the nine-month wait is "not a good metric."
*Trump: Russia Investigation Makes U.S. 'Look Very Bad'
In an interview with The New York Times, President Donald Trump complained that the investigation into alleged Russian interference in the 2016 presidential election "makes the country look very bad, and it puts the country in a very bad position," although he noted 16 times that the investigation had unearthed no evidence of collusion between his campaign and Russia. During the 30-minute interview at Trump's golf club in West Palm Beach, Trump complained about China, which he accused of secretly exporting oil to North Korea. "Oil is going into North Korea. That wasn't my deal!" he said, suggesting potential action against China, although he also noted that Chinese President Xi Jinping had "treated me better than anybody's ever been treated in the history of China." Trump also boasted of knowing "the details of taxes better than anybody. Better than the greatest CPA," and knowing more about "the big bills" in Congress "than any president that's ever been in office." Though he accused the press of covering him unfairly, he claimed journalists would later give him more favorable coverage to ensure he won re-election, which he said would boost their ratings.

*China Denies Trump Claims of Illicit Oil Sales to North Korea
One day after another incendiary tweet from President Trump torpedoing foreign diplomacy, China on Friday officially denied reports that it has been illicitly selling oil products to North Korea. "Caught RED HANDED," Trump tweeted Thursday, citing a Fox News report. "Very disappointed that China is allowing oil to go into North Korea. There will never be a friendly solution to the North Korea problem if this continues to happen!" Chinese Foreign Ministry spokeswoman Hua Chunying denied Trump's allegations. "In reality, the ship in question has, since August, not docked at a Chinese port and there is no record of it entering or leaving a Chinese port," Hua said. "The Chinese side has conducted immediate investigation," noting that the relevant media reports claiming evidence of the illicit sales "did not accord with facts." In a separate interview with The New York Times, Trump said, "I have been soft on China because the only thing more important to me than trade is war."

*LBN-INVESTIGATES: Based on per capita consumption from alcoholic beverage sales data, the average American drinks roughly 1.35 drinks per day, 9.5 drinks per week and 494 drinks per year, said Aaron White, senior scientific adviser to the National Institute on Alcohol Abuse and Alcoholism director. But, White said that number is higher — 1.94 drinks a day, 13.6 per week and 705 a year when adjusting for age (looking at just adults 18 and older, the majority of the nation's drinkers).

*GRAB CONTROL OF MODERN LIFE – READ LBN:
*Russia: Worsening Ties With U.S. 'Major Disappointment' of 2017
The Kremlin sees its worsening ties with the United States as one of its major disappointments of 2017, Vladimir Putin'sspokesman said Friday. The tensions have hit a post-Cold War low thanks to allegations of U.S. election meddling in 2016, the investigation of possible collusion with the Trump campaign, and Russia's annexation of Crimea and alleged shoot-down of a Malaysia Airlines passenger plane over Ukraine three years ago. For the past year, each have poked at the other, including legislation targeting journalists and restrictions on embassy staff. The spokesman, Dmitry Peskov, told reporters that Russia still seeks better relations with the U.S. based on a "mutual trust and mutual respect" but noted, "it takes two to tango."

*N. Korean nuclear scientist who defected kills himself rather than go back: 
A nuclear scientist who defected from North Korea committed suicide in a jail cell rather than return to the hermit kingdom, according to reports. The lead researcher at the physics center of the State Academy of Sciences in Pyongyang took poison hours before he was to be interrogated, according to Radio Free Asia. "He killed himself only a few hours after he was placed in solitary confinement at the State Security Department in Sinuiju city," the broadcaster reported, citing a source from North Hamgyong Province. "He died before he could be questioned about the reasons for his escape, who had helped him, and what his route had been," the report said.

*LBN-INVESTIGATES: The smallest McDonald's restaurant is only 492 square feet. It is in Tokyo, Japan.
*Reputed Mobster Vincent Asaro Gets 8 Years for Road-Rage Arson
Reputed mobster Vincent Asaro was sentenced Thursday to eight years in prison for ordering his underlings to torch a car that cut him off in traffic. The 82-year-old, who prosecutors say has led a "literal life of crime" in New York's Bonanno crime family, called the term a "death sentence." Asaro has dodged numerous criminal convictions over the years for, among other things, allegedly strangling a man with a dog chain and partaking in the Lufthansa heist in 1978, a robbery immortalized in the film Goodfellas. Asaro was acquitted in that case in 2015. Prosecutors filed new charges this year over the 2012 road-rage incident, however, saying the then-77-year-old tracked down the random driver days after the traffic incident and burned the car "to a crisp." Asaro pleaded guilty in June and on Thursday apologized for the "stupid thing I did." "If he had not aged out of a life of crime at the age of 77, I have little hope that he will do so," Judge Allyne Ross said in announcing the decision.

*LBN-NOTICED:  ***Apparently, the romance hasn't worn off yet. Recently engaged It couple Joe Jonas and Sophie Turner were spotted "snuggling" over pizza on Thursday. A spy at Serafina Fabulous Pizza on Madison Avenue on the Upper East Side in NYC said that Jonas and "Game of Thrones" actress Turner were "cozy" while they drank wine and shared appetizers and added that Turner looked "gorgeous."

*LBN-VIDEO LINK:  David Brooks at MBA Assembly 11-20-17 —  https://youtu.be/Kel7USGrv8o

*LBN-THIS DAY IN HISTORY 
WWII: Germans Firebomb the City of London (1940)
By the end of the Blitz—Germany's eight-month nighttime bombing campaign in Britain—tens of thousands of people were dead and millions of homes lay in ruins. For about a two-month period, the country faced nightly attacks. One of the worst raids occurred on December 29, when much of London—including such historic landmarks as St. Paul's Cathedral and the Guildhall—was destroyed or damaged by bombs and the fires they started.

*LBN-R.I.P.: Rose Marie, who became a radio star as a toddler in the 1920s and a television star on the hit sitcom "The Dick Van Dyke Show" in the 1960s — and who continued performing into the 21st century — died on Thursday in the Van Nuys neighborhood of Los Angeles. She was 94. Her death was announced on her website and confirmed by her longtime publicist, B. Harlan Boll.   ***Larry Harris, who helped his second cousin Neil Bogart found Casablanca Records, a flamboyant company that brought Kiss, Donna Summer and other splashy acts to the mainstream spotlight in the 1970s, died on Dec. 18 in Port Angeles, Wash. He was 70. His son, Morgan, said the cause was an abdominal aneurysm.

*LBN-VIDEO LINK: CLINTON, GORE AND MORE…….An Incredible and Historic Conversation —- "Without Notes" with Susan Estrich – Episode 5: That Was Then, This Is Now.  https://youtu.be/gpq8aT3a5cU

*LBN-COMMENTARY by David Brooks: I was entranced by an essay in Emergency Physicians Monthly. It's an oral testimony by Dr. Kevin Menes, who was in charge of the emergency department of Sunrise Hospital in Las Vegas the night Stephen Paddock opened fire on a concert. Menes's description of what happened that night is dry, methodical and compelling, and it deserves the first of this second batch of the year's Sidney Awards, which I named for the philosopher Sidney Hook and give for outstanding long-form journalism. Over 200 patients arrived that night at Sunrise Hospital, sometimes piled five or six at a time in the back of cruisers, ambulances and pickup trucks. Menes had to decide who was "dying now, in a few minutes or in an hour." He tagged each, from red to green. "Some were shot in the neck or shot in the chest, but they were still awake and talking to me. These went into my orange area because I knew that I probably had 30 minutes before they crashed. … It was important to get the red tags into the operating room because the orange tags would start to crump and become the next red tags."

*LBN-COMMENTARY by David DeSteno:  New Year's Eve is a time to set goals: to eat better, to save more money, to work harder, to drink less. It's Day 1 on the road to a "new you." But this road, as we all know, is difficult to follow. Humans are notoriously bad at resisting temptation, especially (as research confirms) if we're busy, tired or stressed. By Jan. 8, some 25 percent of resolutions have fallen by the wayside. And by the time the year ends, fewer than 10 percent have been fully kept. Unfortunately, the problem of New Year's resolutions is, in a way, the problem of life itself. Our tendency to be shortsighted — to value the pleasures of the present more than the satisfactions of the future — comes at a considerable cost. Surely by now you've heard of the psychologist Walter Mischel's famous marshmallow experiments, in which children who could resist the temptation to immediately eat one sweet would be rewarded with a second sweet about 15 minutes later. Professor Mischel found that those who could wait — those who had self-control — were also the ones who had better academic and professional success years later. Since then, study after study has linked self-control to achievement in a wide range of areas, including personal finance, healthful eating and exercise, and job performance. Put simply, those who can persevere toward their long-term goals in the face of temptation to do otherwise — those who have "grit" — are best positioned for success. If what I've said so far sounds familiar, that's because over the past 30 years, in response to these findings, something of a cottage industry has sprung up to tell us how to increase our self-control. If you peruse the books on the best-seller lists, you'll find variations on a theme: The best way to increase self-control is to use our willpower (and related mental capacities like executive function — that part of the mind that directs planning and reasoning) to ignore or suppress our craving for immediate pleasure.

*LBN-COMMENTARY by Peggy Noonan:  As to the movie "The Post." When you can say you spent two enjoyable hours watching a movie, it's a good movie. But it's not an honest one. Others have noted flaws. The movie is a celebration of the Washington Post for printing the top-secret Pentagon Papers, which revealed U.S. government lies about the Vietnam War. But it was the New York Times that showed the greater enterprise—it got the story first—and the greater valor, because its editors could not fully guess the legal repercussions and would presumably have to handle them on their own.  But what the heck: It's still a good story, and "The Post" did show style. What is bad is the lie at the movie's heart. President Nixon is portrayed as the villain of the story. And that is the opposite of the truth.

*LBN-A DIFFERENT VIEW:….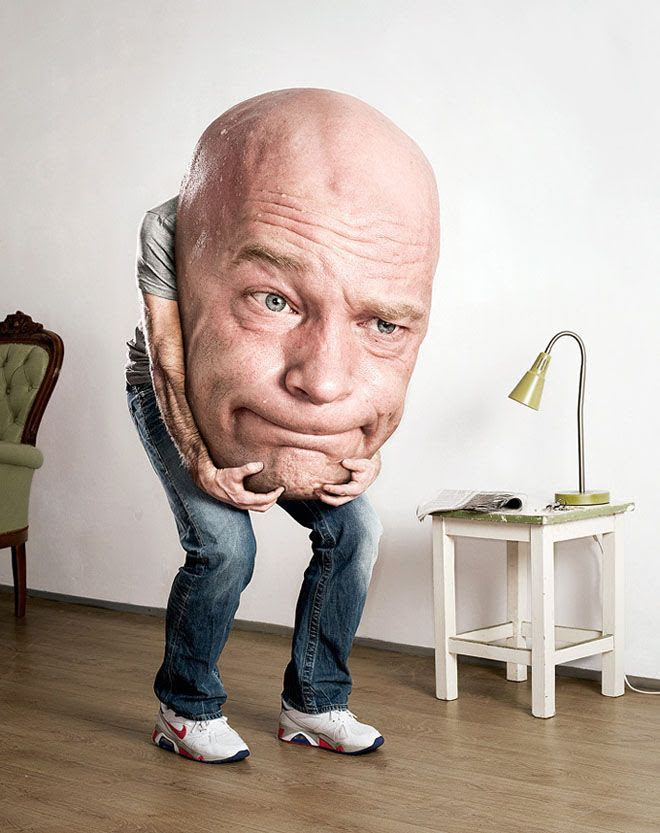 *LBN-OVERHEARD:   ***Luann de Lesseps has made the decision to go to rehab following her drunken Palm Beach arrest. "After the events of last Saturday night in Palm Beach, I am truly embarrassed," the "Real Housewives of New York City" star told People. "I have decided to seek professional guidance and will be voluntarily checking into an alcohol treatment center. I intend to turn this unfortunate incident into a positive life changing event. Once again, I sincerely apologize for my actions. I have the greatest respect for police officers and the job they do. My actions alleged in the police report do not reflect my core values and my law abiding character. I am so grateful for the love and support that I am receiving from my family, friends and loyal supporters."   ***Kyle Richards and husband Mauricio Umansky's Encino, California, home was burglarized Wednesday night, police authorities confirmed. LAPD responded to a call Thursday morning at 11 a.m. PT. The couple and their children had been vacationing in Aspen, which the "Real Housewives of Beverly Hills" star had been documenting on Instagram.   ***Vin Diesel has been named the top-grossing actor of 2017 by Forbes with $1.6 billion in global ticketing receipts, largely in part to being the face of the "Fast and the Furious" franchise. Its eighth installment, "Fate of the Furious," released in April 2017 and topped $1.2 billion at the international box office. The film also boosted Dwayne Johnson to the No. 2 spot, with a gross of $1.5 billion. This year, Johnson also starred in "Baywatch" and the recently released "Jumanji: Welcome to the Jungle."   ***Actress Lainie Kazan — who was caught red-handed as she attempted to shoplift from a California supermarket on Christmas Eve — had pulled the same stunt before, according to a report. The 77-year-old, who played the matriarch in "My Big Fat Greek Wedding," filled reusable bags with $180 worth of groceries from Gelson's in California's San Fernando Valley and walked out to her car without paying on Sunday, sources told TMZ. An employee stopped Kazan, and authorities were notified. She had shoplifted from the same store "at least a couple times before," and even had a routine down, the gossip site reportedFriday. Kazan would fill up her basket and pretend to walk toward the check-out line, but would instead sneak out the door as another group of customers leave the store, according to the report. Security footage catches her in the act, the outlet reported.

LBN E-Lert Edited By Dan Gaylord