*Yellen Warns Against Erasing Regulations Made After the Financial Crisis:
Janet Yellen
, the Federal Reserve chairwoman, delivered a broad rebuttal 
on Friday
 to Republican criticism that financial regulation is impeding economic growth. Ms. Yellen said changes since the global financial crisis, which began a decade ago, have significantly improved the resilience of the financial system. "The events of the crisis demanded action, needed reforms were implemented and these reforms have made the system safer," Ms. Yellen said in remarks prepared for delivery Friday morning at an annual monetary policy conference here. The speech amounted to a warning to the 
Trump
administration, which is pressing regulators to loosen or remove some of those regulatory changes.
*Texans Brace for 'Life-Threatening' Hurricane Harvey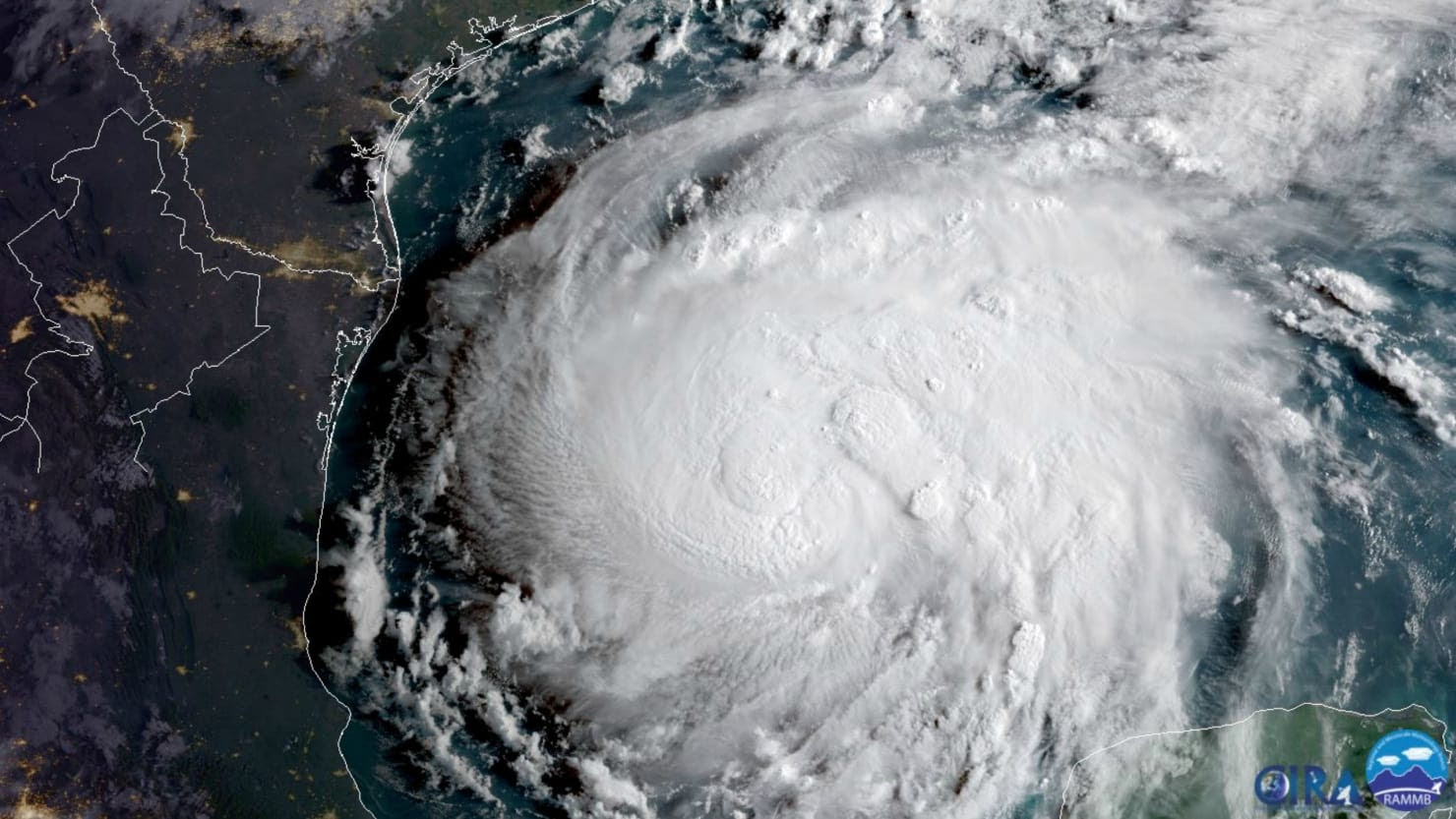 A South Texas children's hospital has begun airlifting its sickest infants out of the path of Hurricane Harvey and several counties have ordered mandatory evacuations amid fears the "life-threatening" storm due to hit 
Friday
 as a Category 3 will wreak devastation. Meteorologists warned Harvey may have winds as high as 111 miles per hour, and some areas can expect as much as 35 inches of rain. The Driscoll Children's Hospital in Corpus Christi evacuated 10 infants from an intensive-care unit late 
Thursday
 over fears of power outages, while Immigration and Customs Enforcement officials in Port Isabel moved detainees to a facility out of the storm's trajectory. Highways throughout the state were clogged with residents fleeing further inland, while those who chose to stay were stocking up on bottled water, filling sandbags, and boarding up windows to protect their homes.
*DOWNFALL – Samsung Heir Convicted of Bribery; Sentenced to 5 Years
The vice chairman of and heir to Samsung Electronics Co. 
on Friday
 was found guilty of several bribery-related charges and sentenced to five years in prison. Prosecutors alleged that
 Lee Jae-yong
 attempted to pay South Korea's now-deposed President 
Park Geun-hye
 into backing Samsung-related deals, including a large merger. In addition to bribery, Lee was convicted of embezzlement, hiding assets abroad, concealing criminal profits, and perjury. Per The Wall Street Journal, Samsung reportedly acknowledged some payments that ended up covering equestrian training for the president's daughter, but said such payments were not in return for any political favors. The jury, however, ruled otherwise, finding roughly $5.7 million of those funds to have constituted embezzlement.
*Amazon's Whole Foods Strategy: Cheaper Kale and Avocado: 
The era of Whole Paycheck, the derisive nickname for Whole Foods, may be drawing to a close. Amazon, which takes control of the upscale grocer 
on Monday
, intends to slash prices the same day. The significance of the move goes well beyond the price of organic avocados, baby kale and rotisserie chickens, all of which will cost less 
on Monday
 than 
on Sunday
. Rather, it is an outsize way for 
Jeff Bezos
, Amazon's chief executive, to announce his plan to shake up the grocery industry and take on competitors like Walmart and Kroger. "This is how Amazon operates," said 
Michelle Grant
, head of retailing at Euromonitor, a market research firm. "It's all about speed, speed, speed." Mr. Bezos has always been willing to lose money, disappoint shareholders and start discount wars in his efforts to challenge and inflict pain on competitors. In the 23 years that Amazon has been in business, he has done it again and again — with books, diapers and now groceries — fundamentally changing entire retail categories.
*CROWD-SOURCING – New York Times Revises Bestseller List After Twitter Sleuths Claim Conspiracy: 
The New York Times has revised its upcoming bestseller list after Twitter sleuths said they uncovered a conspiracy to steal the No. 1 spot by a figure tied to *NSYNC and a slew of obscure celebrities from the last decade. The Times' young-adult bestseller list for the week of Sep. 3  saw Angie Thomas' The Hate U Give, which had been on the list for 25 weeks, dethroned by the Handbook for Mortals—a book no one had ever heard of that was released only earlier this month. The book, by Lani Sarem, was quickly traced to the website GeekNation, which launched its publishing wing in July. "I find it… strange that a mediocre website can decide it wants to be a publisher, and one month later hit #1 on the NYT Bestsellers list," Phil Stamper, an author leading the impromptu Twitter investigation, wrote Thursday. Book nerds also discovered that Sarem is the cousin of former *NSYNC star J.C. Chasez, who promoted the book on Twitter earlier this month. Stamper said that at least two bookstores told him they were contacted by an unknown caller who asked if the stores reported sales to The New York Times before placing a bulk order for the title. The book was subsequently pulled from the list.

*LBN-SEE IT:..
.
Taylor Swift's
 new song, "Look What You Made Me Do," makes barely veiled references to 
Kanye West
and 
Kim Kardashian.
*LBN-WHERE THE ELITE AND UNDERDOGS MEET:
*NABBED – FBI Arrests Chinese National in Connection With OPM Hack
The FBI arrested a Chinese national in connection with the hack of the U.S. Office of Personnel Management that compromised the privacy of millions of current and former government employees. The man, who was reportedly arrested when he entered the U.S. to attend a conference 
Wednesday
, faces charges related to the malware that was used to hack the agency's computer systems and expose the personal information—including Social Security numbers and details found on security-clearance forms—of more than 21 million people. The 
Obama
 administration was reluctant to publicly blame China for the hack, despite privately concluding that Beijing was responsible.
*WHO READS LBN?
 National Review Editor 
Rich Lowry
*LBN-SEE IT: Well, that's one way to show your gratitude. A nude blogger whose self-described "body positive" Instagram page was shut down for violating the social-media network's nudity policy has celebrated her return to the site by posting a nude photo of herself partially obscured by a placard reading: "F*ck you Instagram."
*Bill Nye Sues Disney for $37M over 'Science Guy' profits:
Bill Nye is suing the Walt Disney Company and a host of its subsidiaries today for more than $37 million, alleging he didn't receive his fair share of the net profits generated by his long-running series "Bill Nye the Science Guy." "Plaintiff is informed and believes and thereon alleges that as a direct and proximate result of the Defendants' breach of fiduciary duty, Plaintiff has suffered damages in the amount of not less than Nine Million Three Hundred Fifty Thousand Five Hundred Sixty dollars (USD$9,350,565.00), the final amount to be proven at trial," says the complaint, dropping some big bucks demands. And then the big bucks get bigger, like three times bigger.
*MY REVIEW: "The unbiased news and information I read in LBN makes me think deeply about the fragile world we live in." —— Logan V., an LBN reader from Alberta, Canada
*LBN-INVESTIGATES: French President Emmanuel Macron's beauty costs are enough to make his aides blush. During his first three months in office, the 39-year-old leader's personal makeup artist, Natacha M., has billed the Elysée Palace 26,000 euros – more than $30,000. The youthful-looking Macron – whose wife, Brigitte, is 25 years his senior – needs some thick skin to handle the backlash. After the weekly Le Point reported the story, the palace said Natacha was hired as "a matter of urgency."

*LBN-MEDIA INSIDER:   ***"Saturday Night Live" is lining up the star power for its new season. Ryan Gosling will be the host of the season premiere, along with musical guest Jay-Z. The announcement was made during Thursday night's edition of "Weekend Update," which just wrapped a four-week-long summer run, and echoed on the show's official Twitter account.

*LBN-NOTICED:   ***Blondie rocker Debbie Harry was spotted checking out progress on a new mural — featuring her own image — with acclaimed street artist Shepard Faireyon Wednesday along Bleecker Street in NYC.  Afterward, the punk and New Wave icon headed into Overthrow Boxing Club to see what had become of the downtown space that used to be the headquarters for the so-called Yippie [Youth International Party] movement of the 1960s.

*LBN-R.I.P.:
   ***
Jay Thomas
, an actor and radio personality whose work on the television series "Murphy Brown" won him two Emmy Awards in the early 1990s, died 
on Thursday
 at his home in Santa Barbara, Calif. He was 69. The cause was cancer, his agent, 
Don Buchwald
, said.
*LBN-SPOTLIGHT:
 "Life is a reciprocal exchange. To move forward, you have to give back."- 
Oprah Winfrey
 —– 
www.TheExcelCommunity.com
 .
*LBN-VIDEO LINK:
George Carlin
 – Political Correctness is fascism pretending to be Manners…. 
https://youtu.be/hkhUivqzWv0
*LBN-COMMENTARY by Renee Rodriguez (Author): We must all remember that everyone handles grief in their own unique way. As a result, we must all do our best to be respectful and adjust our outreach in an effort to best support our loved ones. However, I believe it is also our obligation to the people we love that we don't allow their season of grieving to turn into a lifetime of grieving.  The best way to honor the lives of the people we've lost is to live ours to the fullest. Be happy. Show up. Enjoy life. Show gratitude. Fulfill dreams. Love deeply and completely. After all, they wouldn't want us to stay sad and in a spirit of grief forever. Instead, I believe, the dearly departed would want us to cherish their memory by continuing forward, walking our steps in faith.

*LBN-VIDEO LINK: "Without Notes" with Susan Estrich – Episode 1: The Early Years —  Susan Estrich appears frequently on Fox News as a legal and political analyst, and also substituted for Alan Colmes on the debate show Hannity & Colmes. She writes regular articles for the conservative website NewsMax, for which she is a pundit. She has served on the Board of Editorial Contributors for USA Today. She writes a nationally syndicated print column distributed through Creators Syndicate. She is currently a law professor at the University of Southern California Law School and a political science professor at its affiliated undergraduate school. Before joining the USC faculty in 1989, she was Professor of Law at Harvard University, where she was the youngest woman in the school's history to receive tenure. On January 10, 2008, Estrich joined Quinn Emanuel Urquhart & Sullivan, LLP, a law firm based in Los Angeles, where she chairs their Public Strategy in High Profile Litigation: Media Relations practice area.: https://youtu.be/tlBBRnSATa8

*LBN-COMMENTARY by David Brooks: We're living in the middle of a national crisis of solidarity — rising racial bitterness, pervasive distrust, political dysfunction. So what are the resources we can use to pull ourselves together? What can we draw upon to tell a better American story than the one Donald Trump tells, one that will unite us instead of divide us, and yield hopeful answers instead of selfish ones? One resource is the land. Throughout our history, the American identity has been shaped by nature, by how our wilderness molds, inspires and binds us. Up until now, most U.S. presidents have somehow been connected to nature. Washington surveyed, T.R. hunted, Reagan and Bush cleared brush. Trump is unusual in that he seems untouched by wilderness, by the awe and humility that comes from the encounter with nature. He only drives around golf courses, which, though sometimes lovely, are dominated, artificial forms of nature. From the nation's founding, Americans had a sense that their continent's vast and beautiful abundance gave their nation a unifying destiny and mission. The land made them feel apart from Europe — their manners simpler, their admiration for practical work more fervent and their ambitions more epic: "A European, when he first arrives, seems limited in his intentions as well as in his views," Hector St. John de Crèvecoeur wrote, "but he very suddenly alters his scale; two hundred miles formerly appeared a very great distance, it is now but a trifle. He no sooner breathes our air than he forms schemes and embarks on designs he never would have thought of in his own country."

*LBN-COMMENTARY by Mark Baer:
 The more conservative a person's views, the more judgmental that person tends to be toward the targets of those conservative views. I've never quite understood how that aligns well with mediation and collaboration, which fall within alternative dispute resolution. Imagine someone who supported and continues to support
Trump
 engaging in non-judgmental listening toward anyone who qualifies as an "other" or when the issue is the subject of their conservative worldview. I don't even care to get into the relationship between modern day conservative politicians and our societal conflict, other than to say that we don't need more such politicians.
*LBN-A DIFFERENT VIEW
*LBN-OVERHEARD:   ***Brooke Mueller is 9½ months sober and has rekindled her romance with cosmetics mogul Peter Thomas Roth. A regretful Roth broke up with Mueller in November after she was admitted to a hospital for a psych evaluation, six months after they started dating.