*WAKE UP! LIFE IS REAL – READ LBN: 
There are many here among us who feel that life is but a joke. But you and I, we've been through that, and this is not our fate. So let us stop talkin' falsely now. The hour's getting late. LBN brings independent and unbiased news and information to readers daily in all 50 of the United States and 26 foreign countries.
*Trump wants Comey prosecuted for leaking classified material:
President Trump blasted former FBI Director James Comey as a "LIAR & LEAKER" and a "slime ball" on Friday after explosive excerpts emerged from his memoir — and said Comey should be prosecuted for allegedly leaking classified material. "James Comey is a proven LEAKER & LIAR. Virtually everyone in Washington thought he should be fired for the terrible job he did-until he was, in fact, fired," Trump tweeted. "He leaked CLASSIFIED information, for which he should be prosecuted. He lied to Congress under OATH. He is a weak and untruthful slime ball who was, as time has proven, a terrible Director of the FBI," he continued. "His handling of the Crooked Hillary Clinton case, and the events surrounding it, will go down as one of the worst 'botch jobs' of history. It was my great honor to fire James Comey!"

*Pardon? – Russia Claims Syria Chemical Attack Was 'Staged by Britain'
Russia has sensationally pointed the finger of blame for the suspected chemical attack in Syria at Britain. On Friday morning, Russian Foreign Minister Sergey Lavrov suggested that the alleged attack was staged by the special services of a "Russophobic" state but didn't name which country he was referring to. Later, Russian Defense Ministry spokesman, Maj. Gen. Igor Konashenkov, went further and said the U.K. was "directly involved in the provocation" without providing any further information or evidence. Britain and Russia have been locked in a diplomatic war for the past month since the U.K. blamed the Kremlin for the attempted murders of Sergei and Yulia Skripal on British soil, leading to the expulsion of Russian diplomats by governments across the western world. The suspected chemical attack in Douma, Syria, has brought the the U.K., the U.S., and France to the brink of launching missile strikes against Syrian government targets.

*WTF? – $36,731,130,000: Improper Medicaid Payments Skyrocket: 
Improper payments made by the Medicaid program climbed from approximately $29,149,680,000 in fiscal 2015 to $36,731,130,000 in fiscal 2017, according to data published by the Department of Health and Human Services. That is an increase of $7,581,450,000–or 26 percent.  "Despite efforts to reduce improper payments in the Medicaid program by the Centers for Medicare & Medicaid Services, which oversees the program, overall improper payments continue to increase—rising to about $37 billion in fiscal year 2017 compared to $29.1 billion in fiscal year 2015," GAO Health Care Director Carolyn Yocom told the House Oversight and Government Reform Committee today. "The size and complexity of Medicaid make the program particularly vulnerable to improper payments—including payments made for people not eligible for Medicaid or made for services not actually provided," Yocom said in her written testimony.

*Victims of Bernard Madoff's Ponzi Scheme to Receive Millions More
Victims of Bernard L. Madoff, the architect of one of Wall Street's largest frauds, will receive another $504 million, proceeds from assets that the government seized after Mr. Madoff's financial firm collapsed a decade ago. With this distribution, the second in a series of payouts, about 21,000 victims will have received a total of more than $1.2 billion, the Justice Department said. The payments were made by the Madoff Victim Fund, a government entity created to help people who lost money when Mr. Madoff's long-running Ponzi scheme unraveled. The government said it could return more than $4 billion to victims who lost their savings to Mr. Madoff and his firm, Bernard L. Madoff Investment Securities. But that number is still small compared with the imaginary profits the firm had promised investors and the real losses it incurred.

*Comey: It's possible Trump was with hookers 'peeing on each other':  
Ex-FBI Director James Comey said "it's possible" President Trump was with hookers "peeing on each other" in Moscow, according to excerpts of a new interview released Friday. "I honestly never thought these words would come out of my mouth, but I don't know whether the current president of the United States was with prostitutes peeing on each other in Moscow in 2013," Comey said in a "20/20" episode set to air Sunday. "It's possible, but I don't know." The former top G-man recalled the moment Trump floated the idea of investigating the pee-tape allegations during a private dinner Jan. 27, 2017 — saying it would bother him if there was "even a 1 percent chance" that wife Melania believed them. "And I remember thinking, 'How could your wife think there's a 1 percent chance you were with prostitutes peeing on each other in Moscow?'" Comey said. "I'm a flawed human being, but there is literally zero chance that my wife would think that was true. So, what kind of marriage to what kind of man does your wife think [that] there's only a 99 percent chance you didn't do that?"

*Will Ferrell Hospitalized After Freeway Crash
Actor Will Ferrell was taken to the hospital Thursday night following a crash in Aliso Viejo, Calif., according to the California Highway Patrol. Ferrell was a passenger in an SUV that was sideswiped and flipped over on the northbound I-5 at10:55 p.m. Video footage from the scene showed Ferrell talking on a cell phone while being loaded into an ambulance. The actor was not seriously hurt, his representative told TMZ. Ferrell was one of three passengers in the chauffeur-driven SUV, which was returning from a "Funny or Die" event in San Diego. Ferrell appeared as Ron Burgundy from "Anchorman."

*Outlawed – Encrypted-Messaging App Telegram Banned in Russia
The Eastern equivalent of WhatsApp, Telegram, has been banned by the Russian government after the app's owners refused to grant the Kremlin access to its encrypted-messages technology. Russia's security agency, the FSB, had insisted it only wants access to the encryption keys so it can read messages in an effort to prevent future terror attacks in the country. In its court filing, Russia media regulator Roskomnadzor said Telegram had failed to comply with its legal requirements as a "distributor of information." Telegram's lawyer, Pavel Chikov, said the attempt to stop the app being used in Russia was "groundless," adding: "The FSB's requirements to provide access to private conversations of users are unconstitutional, baseless, which cannot be fulfilled technically and legally." Telegram is widely used in Russia and the Middle East and claims to have more than 200 million active users.

*LBN-INVESTIGATES: All dogs can be traced back 40 million years ago to a weasel-like animal called the Miacis which dwelled in trees and dens. The Miacis later evolved into the Tomarctus, a direct forbear of the genus Canis, which includes the wolf and jackal as well as the dog.

*LBN – INTEL FOR INFLUENCERS: Who reads LBN? People who – Think, Matter, Do, Influence, Consider, Create, Lead, Love, Inspire, Celebrate, Investigate, and Prosper. Now you can invite your friends, family, and associates to sign up (if they've got the guts) by going to www.LBNElert.com
*Dr. Leslie Bonar, DDS, Traveling to New York University's "Aesthetic Advantage" to Progress Her Education in Cosmetic Dentistry
As new advancements in technology and techniques emerge in the dental industry, Dr. Leslie Bonar and Dr. Charles Basso of Grand Dentistry in Escondido, CA, are making efforts to stay ahead of the curb. "Exceeding expectations in smile makeovers is our passion," says Dr. Bonar, "so mastering the new cosmetic and digital technologies that are showing up every day is paramount to keeping patients satisfied." "It is a new positive age of dentistry," continues Dr. Bonar," and it's an age NOT to be feared, which is why I am traveling to the NYU School of Dentistry to 'Aesthetic Advantage' at the Rosenthal Institute to fine tune my cosmetic, photographic and dental artistry skills for my practice." Headed by renowned dentist Dr. Larry Rosenthal," the Aesthtic Advantage" program will feature a multitude of high-quality speakers giving talks on the topics of: Anterior Aesthetics, Dental Implants, High-tech Implementation, Personal Motivation, Social Media, Staying Connected and Integration of Technology, The Importance of Pre-Prosthetic Soft and Hard Tissue Management, Practice Management, Team Building and Leadership. Dr. Bonar's decision to attend the "Aesthetic Advantage" seminar comes months after her practice became the first to own and use CariVu, an innovative new approach to cavity detection in preventive dentistry. "Dr. Basso and I are devoted to acquiring the latest and best technology available, which lead us to acquiring CariVu – a new portable wand that bathes the tooth with a harmless infrared light to give a digital image that the patients can actually see for themselves," say Dr. Bonar. "We are also using sedation techniques to help all patients with their 'Smile Makeovers'. It's safe and we have extensive training in the protocols."

*"Tell YOUR Story" – "The Best Promotional Deal On The Web"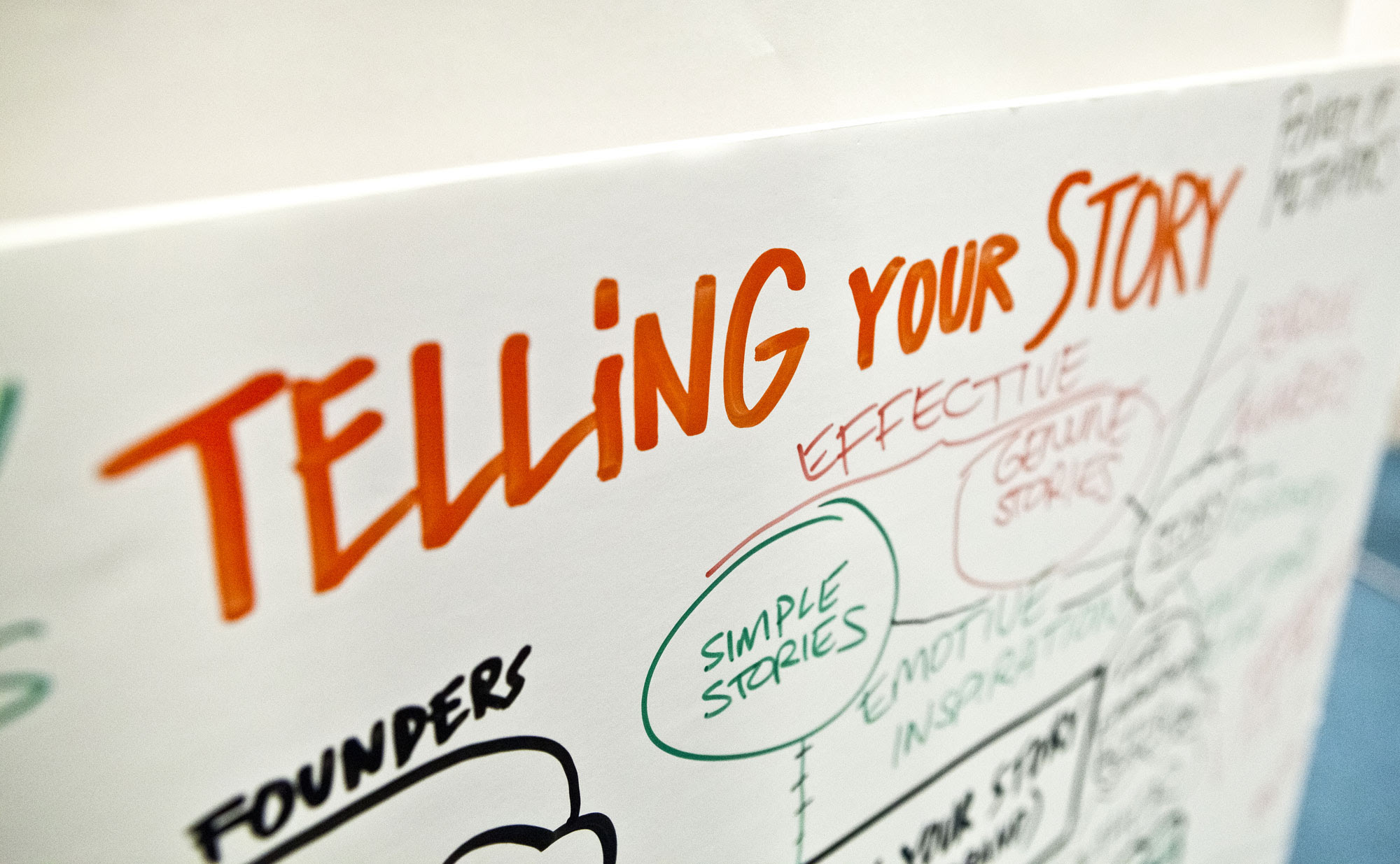 Now YOU can tell YOUR unique story in the world-famous LBN E-Lert – www.LBNElert.com – and communicate directly with LBN readers in all 50 of the United States and 26 foreign countries.
Amazing coverage with YOUR story, YOUR headline, YOUR photo and YOUR website. And then, of course, you can share this LBN story on all YOUR Social Media! And it's really easy to do. Simply send your story (not to exceed 250 words) including a photo and link to: LBNElert@TimeWire.net. We will approve and run.
The cost is a mere $250 payable via PayPal or credit card. This is (by-far) one of the best deals in the world of digital promotion and only available to LBN subscribers.

*LBN-R.I.P.:   ***Pierre Sioufi, who became an unlikely hero of Egypt's 2011 revolution by opening his sprawling apartment and balcony overlooking Tahrir Square in Cairo and turning it into a refuge for the protesters encamped there, would probably have dismissed his own death — if he could still speak to us — as a laughably meaningless detail. Mr. Sioufi, who died of cancer on March 4 at 56, was a big, kind-hearted bohemian who played down his own role in a revolt that he did all he could to abet and encourage.

*LBN-VIDEO LINK: July 25, 1969: Ted Kennedy addresses Chappaquiddick accident — https://youtu.be/zmtsnOKEblg

*LBN-COMMENTARY By David Brooks: What's bad for the gavel is good for the pen. The Republican Party is in the midst of a cataclysmic transformation. But all the political turmoil is creating a burst of intellectual creativity on the right. Young, fresh writers are bursting on the scene: Sohrab Ahmari, Helen Andrews, Charles Cooke, Mollie Hemingway, Jason Willick, Michael Brendan Dougherty, Gracy Olmstead, James Poulos, Oren Cass, Matthew Schmitz and many others. Suddenly fundamental issues, like the values of the liberal democratic order itself, are up for debate. Some conservatives are laying down comprehensive critiques of the way our society is organized. Modern liberal capitalism is too soulless, they say, too atomizing, too destructive of basic institutions like family, faith and village that give life meaning. Liberal individualism doesn't produce the sort of virtuous, self-restrained people that are required to sustain it.  Other conservatives are rising to defend that order, including National Review's Jonah Goldberg, who later this month comes out with his epic and debate-shifting book, "Suicide of the West." Goldberg points out that for eons human beings were semi-hairless upright apes clumped in tribes and fighting for food. But about 300 years ago something that he calls "the Miracle" happened. It was a shift in attitude. For thousands of years, societies divided people into permanent categories of race or caste. But, Goldberg writes, "the Miracle ushered in a philosophy that says each person is to be judged and respected on account of their own merits, not the class or caste of their ancestors."

*LBN-VIDEO LINK: 1911 – A Trip Through New York City (speed corrected w/ added sound) –https://youtu.be/aohXOpKtns0

*LBN-HISTORICAL COMMENTARY by Meredith Willson: You pile up enough tomorrows and you'll be left with nothing but a bunch of empty yesterdays. I don't know about you, but I'd like to make today worth remembering.

*LBN-A DIFFERENT VIEW:….
*LBN-OVERHEARD:   ***Hoda Kotb reveals in a new Hollywood Reporter cover story that she still keeps in touch with disgraced former "Today" host Matt Lauer, even after he was given the boot for sexually harassing staffers. "We keep in touch with him. I mean, look, this is one of those complex situations," Kotb said in her profile as part of THR's "35 Most Powerful People in New York Media" list. "I've known him since I started working at NBC [in 1998]. When I was sick with breast cancer, he was the first to call. He helps and helped in ways that . . . you know, he was incredible in that way. There is that Matt and then there's the Matt that the accusers speak of.

LBN E-Lert Edited By Dan Gaylord