*NYT: White House Plans to Fire Tillerson
Secretary of State Rex Tillerson may soon be fired and replaced with CIA Director Mike Pompeo within weeks, a new bombshell report from The New York Times claims. According to the story, the White House has already developed a plan to force out Tillerson, who has an increasingly strained relationship with President Trump. Pompeo, in turn, would be replaced by Senator Tom Cotton (R-AR). The Times did not specify whether Trump had yet approved the plan.
*Yellen Says Economic Expansion Has Gained Strength: 
Janet L. Yellen, the Federal Reserve chairwoman, said on Wednesday that the country's economic expansion had broadened and strengthened, and that she expected the growth to continue. Ms. Yellen's upbeat assessment, delivered to the Joint Economic Committee, is likely to reinforce expectations the Fed will raise its benchmark interest rate in mid-December. It could also sharpen questions about Republican plans for a major tax cut aimed at stimulating faster growth. "Economic growth appears to have stepped up from its subdued pace early in the year," she told the Congressional committee. "Moreover, the economic expansion is increasingly broad, based across sectors as well as across much of the global economy."

*In US, 57 Percent of Kids on Track for Obesity by 35: Study: 
More than 57 percent of children in the United States will be obese by age 35 if current trends in weight gain and poor eating habits continue, researchers warned Wednesday. The risk of obesity is high even among children whose present weight is normal, said the report in the New England Journal of Medicine. "Only those children with a current healthy weight have less than a 50 percent chance of becoming obese by the age of 35 years," said the study, led by researchers at Harvard University. Some 36.5 percent of the US adult population is now considered obese, a condition federal health officials define as having a body mass index of 30 or higher.

*Matt Lauer: 'I Am Truly Sorry'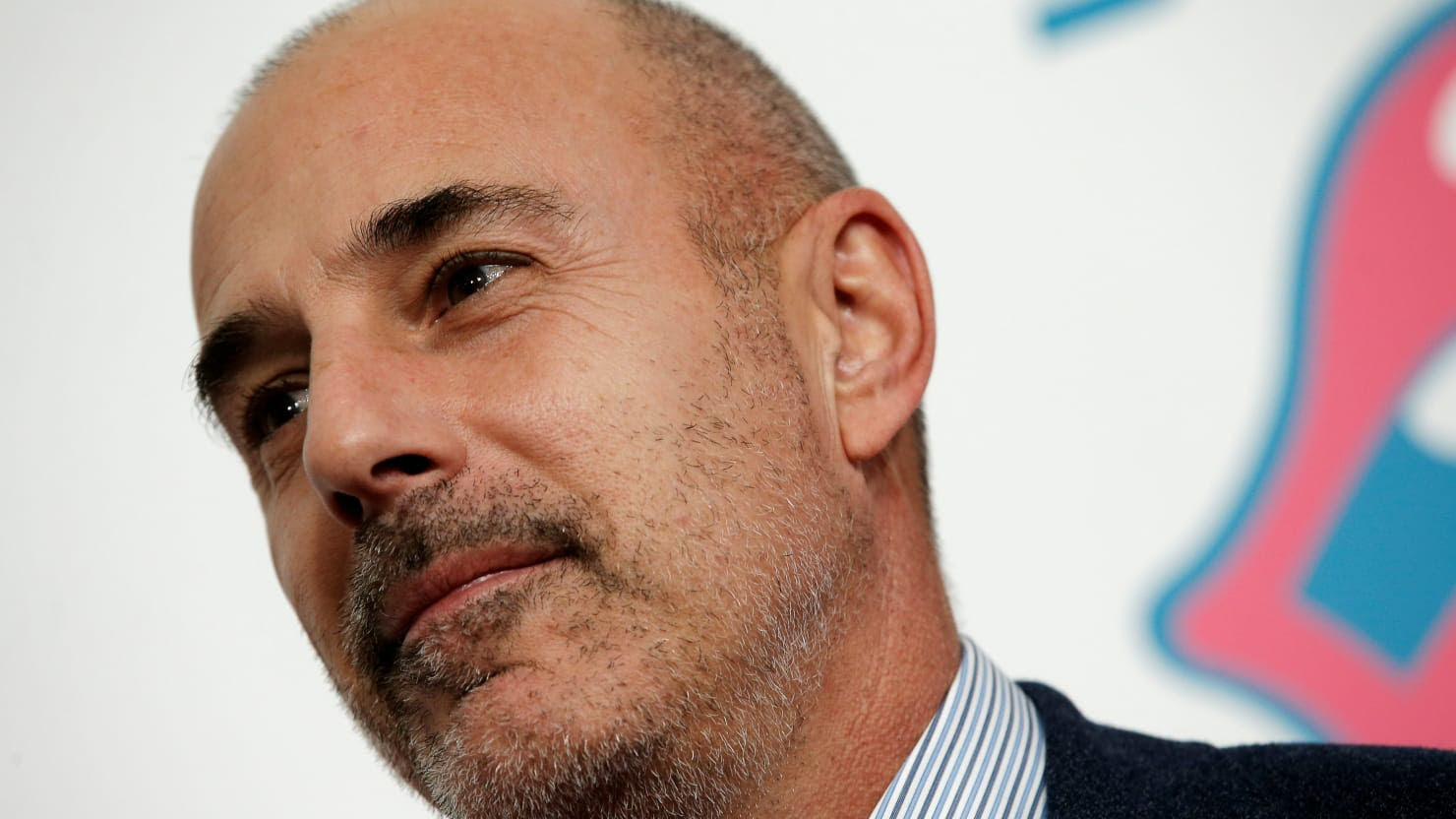 Former Today show co-host Matt Lauer on Thursday morning released a statement apologizing for his inappropriate sexual behavior in the workplace. "To the people I have hurt, I am truly sorry," said Lauer. "Some of what is being said about me is untrue or mischaracterized, but there is enough truth in these stories to make me feel embarrassed and shamed. I regret that my shame is now shared by the people I cherish dearly." In addition to an announcement Wednesday morning by NBC News about Lauer's termination, reports by Variety and The New York Times included bombshell sexual-harassment allegations about the longtime anchor. "Repairing the damage will take a lot of time and soul searching, and I'm committed to beginning that effort," said Lauer. "It is now my full time job."

*NFL, Players Reach a Deal on League Support of Activism
The National Football League and its players association have reportedly reached an agreement to support community activism, including a deal for the NFL to provide about $89 million over seven years to social-justice causes. The money will specifically be donated to criminal-justice-reform projects and others related to law-enforcement community relations and education, ESPN reported. The tentative agreement stops short of directly addressing players' on-field demonstrations during the playing of the national anthem, but owners have reportedly expressed hope that the deal will persuade players to stop taking a knee. NFL owners must still approve the agreement.

*WELCOME HOME –  Enduring 'Sphere' Sculpture Returns to Ground Zero
A ceremony on Wednesday marked the return to New York's World Trade Center of "Sphere for Plaza Fountain," the only piece of public artwork to survive the Sept. 11, 2001, terror attack. The ceremony, held by the Port Authority of New York and New Jersey, celebrated the return of the 25-foot-tall copper globe, which initially symbolized world peace as it sat between the two towers. "They are a big, humongous government authority, but they showed a lot of humanity here in what they have done, and they deserve credit for that," said 60-year-old Michael Burke, who championed the return of the piece and whose firefighter brother died in the attack.

*JUMP INTO THE POOL OF REALITY – READ LBN:
*John Conyers Hospitalized Amid Misconduct Claims:  
Rep. John Conyers, who is facing allegations of sexual misconduct by a number of former staffers, has been hospitalized in Detroit for stress-related issues, according to a report on Thursday. Sam Riddle, a spokesman for Conyers, confirmed the 88-year-old Democratic congressman is seeking treatment at a hospital, CBS Detroit reported. "Monica Conyers, Mrs. Conyers, is by his side and we just ask, really the nation, to pray for this Congressman that has done so much for the nation," said Riddle. ​He blamed Conyers' ill health on ​the accusations in the media.

*LBN-INVESTIGATES: The National Commission on Sleep Disorders estimates that 60 million Americans are chronically sleep deprived and claims this condition is perhaps one of the biggest health problems plaguing our society today. Planned napping is one way to combat sleep deprivation.

*Study shows the car you drive may reveal whom you voted for: 
When it comes to your political leanings, you are what you drive, according to a new study that says election results can be predicted by the make and models of cars spotted in a particular community. Stanford University researchers used a computer algorithm to determined whether a neighborhood leaned to the left or right by looking at vehicles in 50 millions of images from Google Street View in 200 American cities. When sedans outnumbered pickup trucks, there was an 88 percent chance the city would vote Democratic. In areas with more pickup trucks, the odds switched to 82 percent in favor of Republicans, the researchers concluded. "We show that it is possible to determine socioeconomic statistics and political preferences in the US population by combining publicly available data with machine-learning methods," said the report, published Tuesday in the Proceedings of the National Academy of Sciences.

*LBN-MEDIA INSIDER:   ***LA Weekly editor Mara Shalhoupon Wednesday afternoon posted a series of 12 tweets that spelled out one shocking announcement: Nine of 13 editorial staffers had been laid off at the publication, "including all five editors and all but one staff writer." Some of those are managing editors are Drew Tewksbury, music editor Andy Hermann, arts and culture editor Gwynedd Stuart and food editor Katherine Spiers.

*LBN-R.I.P.: ***Jim Nabors, best known as 'Gomer Pyle' and a staple at the Indianapolis 500, died yesterday at 87.  The Alabama native, who enjoyed careers in music and on screen, passed away in Hawaii around loved ones according to the Associated Press and TMZ.   ***W. Marvin Watson, a World War II combat veteran who ran Lyndon B. Johnson's White House with the protective instincts of a loyalist, the privileged power of a confidant and the efficiency of a drill sergeant, died on Sunday at his home in The Woodlands, Tex., near Houston. He was 93. His death was confirmed by Tom Johnson, who served on the White House staff with Mr. Watson.   ***Ken Shapiro, a former child television actor whose hit 1974 film, "The Groove Tube," anticipated "Saturday Night Live" by a year with sketches that wickedly satirized TV, died on Nov. 18 at his home in Las Cruces, N.M. He was 75. His daughter, Rosy Rosenkrantz, said the cause was cancer.

*LBN-VIDEO LINK:  Sam Kinison First Appearance on Letterman —  https://youtu.be/m_VURr6jnWQ

*LBN-COMMENTARY by Matt Lewis:  For most of my life, so-called experts have been warning us to have fewer (not more) kids. This was sometimes even couched in subtly racist terms. Historically, there has been a tendency for environmentalists to support abortion (having fewer children is seen as good for the environment) and to oppose immigration. I'm not suggesting this was anything close to a majority opinion, but there are certainly examples of people making these arguments. In many ways, though, it's insane for a nation to aspire to a smaller population. First, there is the symbolic point that having children is a sign of optimism about the future. Healthy civilizations replace themselves; depressed or demoralized societies do not. There are all sorts of other repercussions associated with having fewer children. For one thing, it helps to be able to field a standing army for conventional battle. But also consider the math. A larger population expands the pool of potential inventors and entrepreneurs (maybe the kid who would have cured cancer was never even born). There's also the fact that our welfare state needs young workers to support an aging population. I could go on.

*LBN-VIDEO LINK:  "Without Notes" with Susan Estrich – Episode 4: My Friend, Bill Clinton —https://youtu.be/RQr6_LVxbnI

*LBN-COMMENTARY by Bret Stephens: If you want to understand the ways in which Donald Trump's presidency is systematically corrupting the American mind, I have a book recommendation for you. It's about Vladimir Putin's Russia. The book is Peter Pomerantsev's "Nothing Is True and Everything Is Possible." It was published in 2014, and it brilliantly tells the story of the (Soviet-born) British author's sojourn as a producer for Russian TV. As the title suggests, at its heart it's the tale of the substitution of reality with "reality," of factual truth with interpretive possibility. That's also the central task of Donald Trump's presidency. We were reminded of this again this week, on news that Trump is backing away from his public admission last year that he said what he said on the infamous Access Hollywood tape. Then there was his appalling insinuation Wednesday that MSNBC host Joe Scarborough might have killed an office intern in 2001. And his hallucinatory tweet last week in which he claimed to turn down an approach from Time magazine to make him Person of the Year for the second time in a row.

*LBN-HISTORICAL COMMENTARY by Frank Lloyd Wright:The architect should strive continually to simplify; the ensemble of the rooms should then be carefully considered that comfort and utility may go hand in hand with beauty.

*LBN-VIDEO LINK:  Office Space with Michael Bolton —  https://youtu.be/03lrL9CFWxM

*LBN-A DIFFERENT VIEW:….
*LBN-OVERHEARD:   ***After Beyoncé's album "Lemonade", in which she sang at length about her husband's infidelities, and his own allusions to being unfaithful on his latest album "4:44", Jay-Z has finally admitted to cheating on his wife. In a tell-all interview with the The New York Times, the man formerly known as Sean Carter finally admitted his "infidelity," but did not name the woman memorably described by Beyoncé as "Becky with the good hair" in her 2016 track "Sorry." The admission came during a lengthy conversation with the paper's Executive Editor Dean Baquet. Baquet was asking Carter about his childhood growing up in Brooklyn, and Jay said that he was still scarred from it. He said that he shut down his emotions and pushed his wife away when issues from his past came up. Jay-Z explained: "You have to survive. So you go into survival mode, and when you go into survival mode, what happens? You shut down all emotions."   ***Jerry Springer has decided against throwing his chair into the ring. The TV talk show host and former Cincinnati mayor announced in his weekly podcast recorded Wednesday that he won't join the race for the 2018 Democratic nomination for governor in Ohio. Springer had been considering the race for months, and said he had "a real possibility of winning" in an era of celebrity political successes highlighted by Republican Donald Trump's election as president last year.   ***Kirstie Alley has few choice words to victims of abuse Wednesday on Twitter. "What the hell is happening?" Alley, 66, began. "We now live in a country where people lose their jobs when accused of something without proof or trial or in some cases with anonymous accusers? Can't confront your accuser? This is bulls–t. And IT HURTS THE REAL VICTIMS of abuse. AND innocent people." Alley's remarks were met with mixed reviews from followers, with the tweet coming hours after Matt Lauer was abruptly fired from NBC following multiple allegations of sexual misconduct. The actress later clarified her comments were not in regards to the TV host.
LBN E-Lert Edited By Dan Gaylord